Are doctors who overprescribe opioid painkillers and the Mexican drug cartels unwitting partners in a vicious cycle of addiction?
"Sometime ago, there was a shift in the way we treated pain in America, and doctors did start to prescribe painkillers more frequently in larger amounts than they had previously," said DEA Special Agent Rich Isaacson. "I think medical schools, drug prevention, drug treatment folks and law enforcement, they're all trying to work together now in trying to get the message out to prescribe cautiously."
According to a 2014 report by the National Institute on Drug Abuse (NIDA), "several factors are likely to have contributed to the severity of the current prescription drug abuse problem" including "drastic increases in the number of prescriptions written and diagnosed, greater social acceptability for using medications for different purposes, and aggressive marketing by pharmaceutical companies."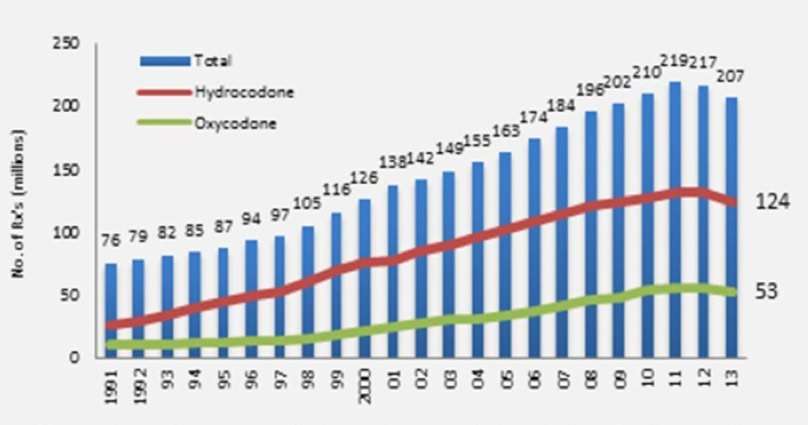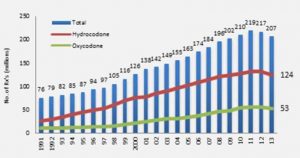 In 2012, health care providers wrote 259 million prescriptions for opioid pain medication, enough for every adult in the United States to have a bottle of pills, according to the Substance Abuse and Mental Health Services Administration (SAMHSA).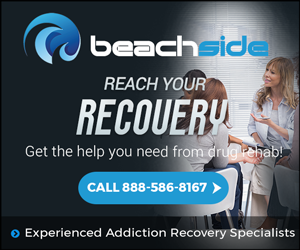 Dr. Mitra Ahadpour, SAMHSA's director of the division of pharmacological therapies called the statistic "a tragedy."
The NIDA report also stated that the "recent trend of a switch from prescription opioids to heroin seen in some communities in our country alerts us to the complex issues surrounding opioid addiction and the intrinsic difficulties in addressing it through any single measure such as enhanced diversion control. Of particular concern has been the rise in new populations of heroin users, particularly young people."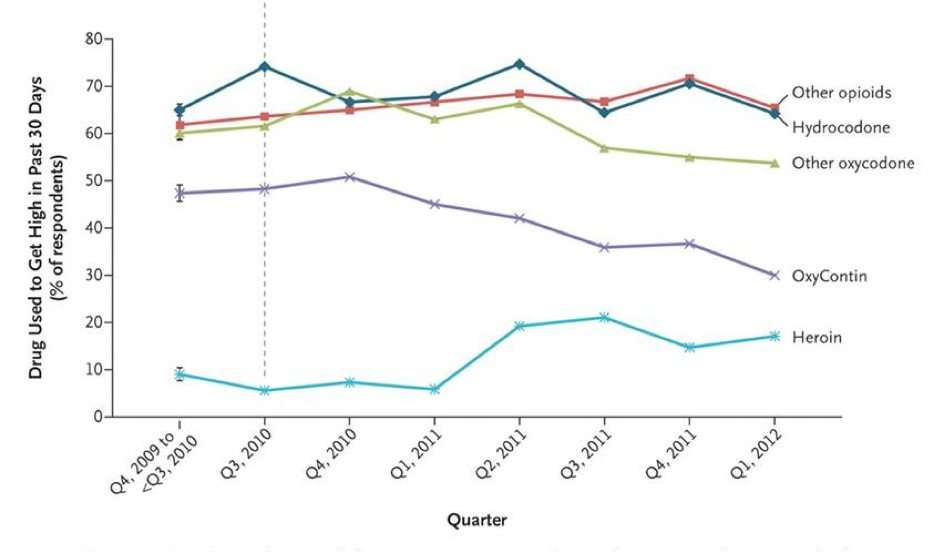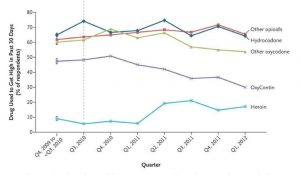 Last March, the Centers for Disease Control and Prevention revised its guideline for prescribing opioids for chronic pain. According to the CDC's website, the guideline is "intended to improve communication between clinicians and patients about the risks and benefits of opioid therapy for chronic pain, improve the safety and effectiveness of pain treatment, and reduce the risks associated with long-term opioid therapy, including opioid use disorder, overdose, and death."
Ahadpour said the new guideline is "very important," and looks "at alternative methods of bringing pain relief versus jumping into prescribing an opioid pain medication."
It may not be too late to break the cycle. However, a lot of damage has already been done. Patients who are prescribed opioid painkillers like OxyContin often get hooked, and many end up abusing illicit drugs like heroin because they get a similar high for a much lower price.
What was once considered a back alley, the inner-city problem is now prevalent in suburbs across the United States in places like Missouri, New Hampshire, and Ohio, where unintentional fatal drug overdoses have risen from 411 in 2000 to 3,050 deaths in 2015.
"These are neighborhoods that have white-collar working people," said DEA spokesperson Rusty Payne." It just shows the power of addiction. It cuts across every demographic spectrum. There's no limit to it."
Bad hombres
Criminal organizations are profiting from the trend.
According to the 2015 National Heroin Threat Assessment Summary, Mexican drug traffickers are enlarging their operations to control a larger share of eastern U.S. heroin markets.
Transnational Mexican drug cartels currently pose the greatest criminal drug threat to the United States, with no other group close to challenging them, according to a 2015 DEA intelligence report.
"Heroin has been all over the country in the past," Isaacson said, adding that the DEA is seeing heroin penetration into the United States at greater levels. "The vast majority of the heroin consumed here is controlled by the Mexican drug cartels."
These poly-drug organizations traffic several drugs throughout the United States, including heroin, and use established transportation routes and distribution networks across the Southwest Border, the DEA's intelligence report stated.
"If a trafficking organization feels that their routes are being exploited they will look for a different route and a different method," Isaacson said. "It's always evolving, but it's something law enforcement is pretty vigilant about."
Unwitting partners?
A 2015 survey by researchers at the University of Buffalo, NY, found that 41 percent of  75 detox patients "felt their addiction began with 'legitimate prescriptions,'" and 92 percent "had reported purchasing opioids 'off the street' at some point in time."
"Many treatment-seeking, opioid dependent patients first began using licit prescription drugs before obtaining opioids from illicit sources," researchers concluded. "Later, they purchased heroin, which they would come to prefer because… (continue reading)
Summary
Article Name
OxyContin sets 'em up, and the cartels knock 'em down
Description
Relationship between opioid painkiller addiction and heroin addiction
Author