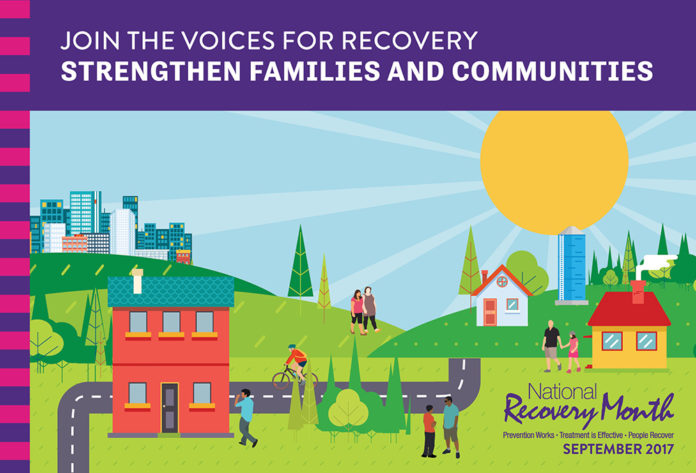 September is National Recovery Month, an initiative sponsored by the Substance Abuse and Mental Health Services Administration (SAMHSA) to boost awareness and celebrate the success stories of people who are recovering from a substance use disorder or mental illness.
The primary goal this month is to highlight the value of community and family support through recovery.  
Throughout the 2017 National Recovery Month, SAMHSA also hopes to get family members or acquittances of those who have been affected by a mental or addiction disorder together to support recovery, speak up, and encourage others to share stories.
This year's theme — 'Strengthen Families and Communities' — follows the central concept of last year's National Recovery Month, which promoted the idea that sharing personal stories can help people sustain recovery under the tagline 'Our Families, Our Stories, Our Recovery.'
Advertisement
This year's National Recovery Month also focuses on communities located in remote or rural areas and the impact of the criminal justice system, as well as faith-based organizations and public health policies on society.
SAMHSA aims to emphasize the distinct entities within society that have been supporting recovery and to urge people to be more socially inclusive.
According to the federal organization, 'Join the Voices for Recovery: Strengthen Families and Communities' summarizes that the focus shouldn't simply be on the fact that individuals should seek help but also on… (continue reading)
Summary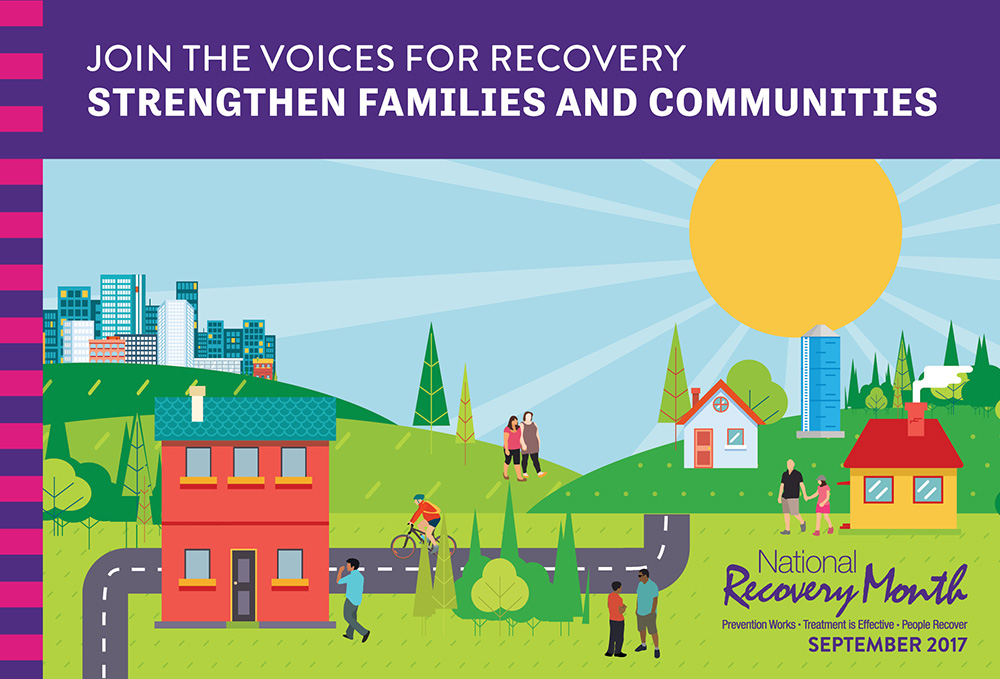 Article Name
National Recovery Month aims to empower families and communities
Description
September is National Recovery Month and this year the initiative looks to empower families and bring communities together.
Author