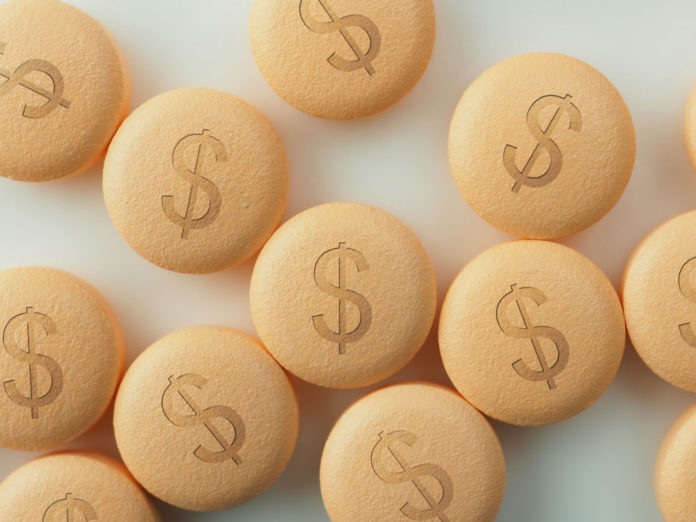 John N. Kapoor, founder of Insys Therapeutics–a multibillion dollar drug company that manufactures opioids–is being charged with bribery in a scandal where he led a nationwide campaign to convince doctors and pharmacists to prescribe an opioid painkiller for cancer to people who didn't need it.
Kapoor, 74, is one of Arizona's richest billionaires. Forbes had his fortune at a net worth of $2.4 billion in prior years, but now, after indictments of a number of his fellow Insys executives, his worth is listed at $1.75 billion.
Thursday Kapoor and a group of colleagues went to a U.S. federal court for the case of fraud and racketeering the same day that President Trump declared the opioid epidemic a public health emergency.
The case against Kapoor comes after indictments against the company's former CEO and others at the company on the allegations that they provided bribes to doctors to prescribe a potent, fentanyl-based opioid spray known as Subsys during a crisis that has enveloped much of the American public. This drug in particular is only used by cancer patients with severe pain, but the majority of people who received prescriptions did not have cancer.
Advertisement
The new indictment alleges Kapoor and other executives conspired and mislead insurance companies who were originally reluctant to approve the drug when it was prescribed to patients who did not meet the requirements for prescription.
Kapoor was arrested Thursday with a bail set at $1 million.
Meanwhile, in Massachusetts, the former CEO of the company, Michael Babich, and five former executives are going to trial in late 2018. They have pleaded not guilty.  
Around the country, former company employees and health providers have pleaded guilty to felony charges.
Under new management, the company said that Insys has replaced almost all of its original sales staff and that it will take responsibility for the actions of its former employees.
Insys Therapeutics said in a statement they have "taken necessary steps to prevent past mistakes from happening in the future, and are committed to conducting business according to high ethical standards and the interest of patients."
Kapoor became president and CEO in 2015 after Babich resigned without providing an explanation. He then left early this year after half a dozen former Insys Therapeutics executives were arrested and charged with bribery by the federal probe. Babich became one of those executives to be charged.
The company isn't only going through criminal charges, states are suing Insys for its marketing practices.
The company has also been involved in lobbying, politics, and donations, including contributing to an Arizona campaign to defeat a ballot to measure to legalize cannabis.