A spending agreement from the White House will provide $6 billion in funding for prevention and law enforcement efforts to combat the opioid crisis.
The deal was announced on February 7th by Republican Senate Majority Leader Mitch McConnell and Minority Leader Democrat Chuck Schumer. President Trump signed the bill into law February 9th and the White House has promoted it as the largest amount of money allocated to the opioid epidemic "than we've seen from any administration." However, that has not been independently verified.
White House spokesperson Kellyanne Conway spoke on CNN's State of Union coverage February 11th and said the funding will go to help people who are already addicted to opioids while saying that it will also keep illicit drugs out of the country and our communities.
Lawmakers have praised the influx of financial support, but experts on drug policy have expressed concerns that the funds will go more towards a law-enforcement approach, rather than treatment.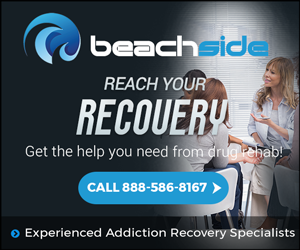 The funds, the sum of $6 billion, were included in the deal on budget limits that prevented the government shutdown on February 9th and provided money for many domestic program for the next two years. These include extending the Children's Health Insurance Program (CHIP), approximately $4 billion for the Veterans Administration, and $2 billion going to research at the National Institutes of Health.
Funding allotted to the opioid crisis is a large increase over previous allocations of $1.4 billion that was provided by Congress in the fiscal years of 2017 and 2018, and $4.8 billion over 10 years included in the 21st Century Cures Act in December 2016.
Conway also said the funding would be divided between treatment, education, and law enforcement issues regarding opioids.
The administration has said that 80 percent of the money spent on the crisis since Trump took office has been for treatment over law enforcement, but policy advocates have pointed to statements that show other intentions.
On February 5th during a speech in Cincinnati, Trump said that he had a "different take" on fighting the opioid epidemic. He claimed to get "really, really tough" with drug dealers, tougher than what he called the "blue ribbon committee." This kind of rhetoric is reminiscent of the continuing War on Drugs. With more funding for law enforcement, it is unclear when that side of the debate, the failed policy of a Drug War, will come to an end.