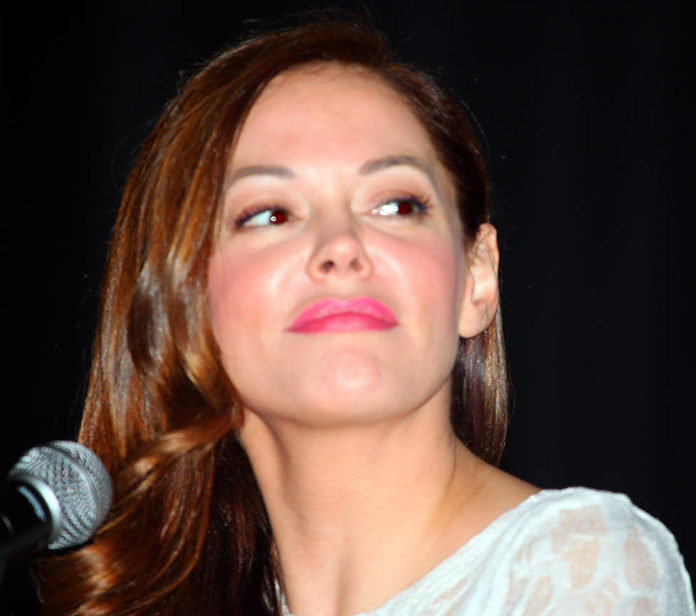 A judge from Virginia judge has refused to dismiss actress and activist Rose McGowan's cocaine charge for possession. Monday, March 12th, Judge Deborah Welsh from the Loudoun County General District Court said it would be premature to dismiss the charge with additional evidence that prosecutors will present at the preliminary trial that will occur on March 21st.
McGowan's lawyers filed a request for the charge to be dropped in late 2017, citing reports that Harvey Weinstein, the movie produce who has been accused of sexual assault by dozens of women including McGowan, employed tactics to silence victims.
Ronan Farrow's reporting in The New Yorker has showed that Weinstein hired private security firms to retrieve information on women who were most outspoken about their accusations, McGowan and actress and filmmaker Asia Argento. Farrow, who is the son of Woody Allen and brother to Allen-accuser Dylan Farrow, reported that some of the security officers were former Israeli intelligence agents in Mossad, Israel's intelligence service.
McGowan's attorneys have argued that the cocaine found in the actress' wallet may have been planted by these agents.
Advertisement
The night before the Women's March in Washington DC, McGowan landed at the airport and left her wallet on the plane. She filed a report with the airline and a worker cleaning the plane found the wallet, along with two small bags of white powder inside. Police determined that the white powder was cocaine.
Airport detective Jerrod Hughes contact McGowan, but she says that she did not meet with him for fear that she was being followed by Weinstein's agents.
McGowan took a bus to the march with other protesters, and turned herself in to Loudoun County police on November 14th. Released on a $5,000 bond, McGowan is facing a felony possession of cocaine charge and has maintained her innocence.
Her lawyers continue to contend that other people could have planted the drugs in the wallet since many people could have had access to it.
The date for McGowan's preliminary hearing has been set for March 21st.