As the opioid crisis rises in Portland, Maine, community organizations have partnered to assist drug rehab patients. They formed the Greater Portland Addiction Collaborative (GPAC) to better allocate their resources and recommend patients to the best available treatment options.
GPAC was spearheaded by Mercy Hospital in 2016 and has since become a model for other Maine communities to organize their efforts. Two key organizations servicing the local community have been Catholic Charities Maine (CCMAINE) and Milestone Recovery.
Since the late 1990s, drug addiction has greatly increased. One of the initial culprits was a time-release version oxycodone released by Purdue Pharma. Physical laborers began using the medication to regulate pain. In some cases, they would crush the pill and snort the powder to enhance the drug's effects. In instances where doctors cancelled a patient's prescription, heroin or other addictive drugs tend to become substitutes for opioids.
The number of overdoses in the state has generated much concern for residents and health professionals. A report released last month by the Office of the Maine Attorney General disclosed that there were nearly 420 drug-related overdose deaths in 2017; about 60 of those occurred in Portland.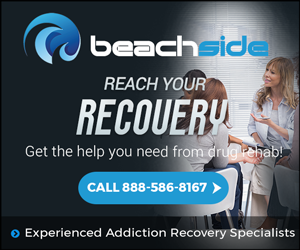 Cumberland County accounted for over 25 percent of overdose deaths in the state. While cocaine and methamphetamine deaths have risen, benzodiazepines deaths have decreased. Fentanyl caused nearly 250 deaths, partly because it can sometimes be mistaken for heroin by unsuspecting buyers.
"There is fentanyl in many things including cocaine and cannabis," stated Carolee Lindsey, the medical director of substance use disorder and co-occurring services at CCMAINE.
Milestone Recovery's Director of Community Outreach Joseph McNally corroborated Lindsey's point, stating that the Portland area has seen a lot of street-grade fentanyl usually mixed with Xanax or depressants.
In response, both non-profit organizations have provided outreach and treatment to persons with substance use disorders. These services include distributing naloxone, referring people to rescue shelters and encouraging needle exchange programs.
Open dialogue has been crucial… (Continue Reading)
Summary
Article Name
Drug Rehab Patients in Portland, Maine Aided by Community Programs
Description
Portland, Maine community organizations have partnered to allocate their resources and recommend drug rehab patients to treatment options.
Author