A group of Colorado Springs sober living homes welcomes women in need of assistance with addiction recovery.
Gospel Homes for Women was founded by Marilyn Vyzourek in 2014. The organization has recently grown to three locations with room for 16 guests.
While there are secular and faith-based drug rehab centers around the state, there are no Christian-based ones in Colorado Springs. Gospel Homes is the only Christian-based sober living community in the city.
Vyzourek is an ordained minister and no stranger to addiction; she recently celebrated 33 years of sobriety. She has been servicing cities around the U.S. for the past two decades. "I felt called to Christian ministry and I felt called to this population," she said.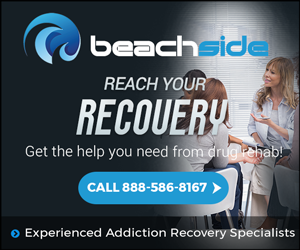 Gospel Homes does not require that women seeking to join the program be religious. However, many have benefited from their holistic approach to healing. These women with substance use disorders often deal with additional issues, including domestic abuse and homelessness; Vyzourek observed these are often a result of their root addictions.
The program focuses on helping women reintegrate themselves into society. Women may stay for a period of three to six months. During weekdays, those who live at Gospel Homes are required to actively search for employment. Those who are employed can benefit from their services to help them budget so they may afford housing after their stay has ended.
Housing costs have risen throughout the state of Colorado over the past few years. Home values and mortgage rates saw  a 50 percent or more increase in certain major cities from 2013 to 2015.
Apartment rent increases have also been on the rise. According to a rent report published this month by Apartment List, Colorado Springs in 2017 saw nearly a 5 percent rate increase in average monthly rent from the previous year. These high rate increases can make it difficult for low-income families to afford housing.
Two women who recently stayed at Gospel Homes, Vyzourek mentioned, decided to split the rent cost because of how expensive it was. Other women who graduate from the program alternatively choose to live with family or friends, although there can be environmental and social factors that can affect their sobriety.
Gospel Homes offers Bible study groups, one-on-one pastoral mentoring, and opportunities for women to attend church services and Alcoholics Anonymous or Narcotics Anonymous meetings. In addition, these women are given daily household responsibilities as a way to rebuild self-care skills that they will need after the program.
Vyzourek views Gospel Homes' role as offering women a 'hand up' rather than a 'handout' — program staff works with guests personally to help them build a goal-oriented mentality.
"There are a lot of social service agencies that will give them everything free" she said. "I think it creates an entitlement mentality. But our ladies work for what they get. They get a taste of what it's like to care for yourself out of their own efforts. I think it's much better than a handout. They wouldn't necessarily be able to get on their feet by themselves but we help them get on their feet."
In recent years, Colorado has seen a steep climb in the amount of heroin and opioid overdoses.
According to preliminary 2017 data… (Continue Reading)
Summary
Article Name
Sober Living Homes in Colorado Springs Provide Christian-Based Recovery for Women
Description
Colorado Springs sober living homes, Gospel Homes for Women, help women with Christian-based addiction recovery.
Author