A substance abuse recovery center that opened in Norwalk, Ohio in December will soon be offering new programs to those in treatment.
The director of the Huron County Peer Recovery Community Center, Michael Pack explained that, in northwest Ohio, this is the first "lighthouse for recovery" or a center that is all-encompassing when it comes to the services that they provide and the people that they help.
The Huron County Peer Recovery Community Center is a part of the FI Community Housing, a faith-based and nonprofit organization that was established in 1995.
Pack stated that he would classify the recovery center as the kind of place one would get if the features of a community center and 12-step program meetings had gotten mixed together.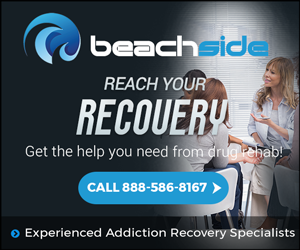 He explained that the center focuses on several types of approaches to treating drug addictions. It features referrals to peer support group meetings and a range of other activities focused on sobriety.
The recovery center also links the individuals in need of services like career training sessions, grief support as well as assistance with recovery coaches.
The substance abuse recovery center counts with the help of several volunteers from the community, such as Kim Barman, a local resident who has experienced the impacts of drug addiction firsthand.
Barman lost her daughter, Emily Kristine Cooley, just a little over a year ago to a drug overdose. Cooley was only 20 years old when she passed but her substance use disorder had taken her to several different drug addiction treatment programs and rehab centers in the country.
Barman is involved with some of the new addiction treatment programs that will be implemented at the Huron County Peer Recovery Community Center.
When the center opened, she started to volunteer at the facility with a support group for individuals in recovery on a weekly basis, for one hour.
Barman is now the person behind a new substance abuse recovery program that will be introduced to the center in July.
The new program will be catered to teenagers who are between the ages of 14 and 18.
Barman, who is now in the process of becoming a certified clinical intervention specialist, has also been visiting local schools and events in the region to educate the local people about the dangers of addictive substances.
She stated that she hopes these efforts will help more young people like her daughter regain control of their lives.
"[People with substance use disorders] should not be ashamed," she stated. "They can get help."
Pack explained that he also wants to help more local people like Cooley before it is too late. He also said that he hopes those who come to the substance abuse recovery center to get access to each and every type of services they may need to recover.
He added that he decided to choose Norwalk as the location for the treatment center because he believes the residents of the city and the surrounding areas still need a lot more assistance.
"Our goal is to reach everyone," Pack stated.
Summary
Article Name
Norwalk Substance Abuse Recovery Center to Offer New Programs
Description
A substance abuse recovery center that opened in Norwalk, Ohio in December will soon be offering new programs for those in treatment.
Author