Sioux Falls medical and government representatives recently recognized that there is a need for more addiction treatment programs in the city and throughout South Dakota. As local law enforcement attempts to abate the rise in drug cases, lack of state and federal funding prevents additional addiction treatment resources from sprouting up.
According to Matt Walz, a medical affairs specialist at the Keystone Treatment Center in nearby Canton, there is a great need for more addiction recovery resources, halfway houses, and other support services.
Although Avera Behavioral Health Services — the sole multi-specialty healthcare facility within a 200-mile radius of Sioux Falls — is going to open a new addiction treatment center in the city, many patients are currently being referred to other areas for treatment.
Sioux Falls doesn't have the capacity to serve all the patients who require addiction treatment care, said Avera Assistant Vice President Thomas Otten.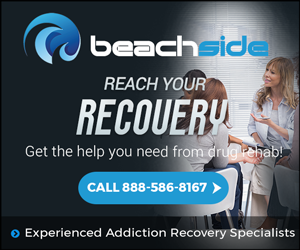 Sioux Falls serves as the county seat of Minnehaha County, which has seen an uptick in illicit opioid use. The city's crime lab analyzes open drug-related cases. The crime lab personnel have analyzed synthetic opioids, usually containing mixtures of heroin and fentanyl, and discovered that many non-controlled substances have been combined with methamphetamines.
The county is seeing many drugs that were not around in the past, said Minnehaha County Deputy State's Attorney Mandi Mowery.
Depending on crime lab results, a defendant may either face a misdemeanor or felony charge in court. However, many state representatives are promoting drug court programs — for their effectiveness in treating individuals and lowering expenses for the county.
Placing more people in treatment rather than incarcerating them will cut down costs, stated State Sen. Reynold Nesiba.
South Dakota Supreme Court Justice David Gilbertson shares a similar perspective. He stated he's seen recidivism decline through the implementation of drug courts in each major South Dakota city.
The South Dakota drug court program allows drug offenders to stay with and support their families while they receive drug addiction treatment.
To send an individual to rehab is one-third of the cost to send them to jail, Gilbertson said. He added that there are approximately 450 drug and alcohol court participants in the state.
Local police have been supportive of measures to help people with substance use disorders enter treatment. Representatives of the Sioux Falls Police Department stated that additional treatment options can hopefully lead to long-term recovery and a reduction in crime.
The state's methamphetamine problem is affecting the state's foster care system, said Kevin Kanta, a program specialist for the South Dakota's Child Protection Services (CPS).
He added that there is a shortage of foster families to care for children in communities affected by drug use. CPS is utilizing a model to train and license potential foster care families.
But a new law may affect how the state's foster care system operates. In an effort to help parents receive treatment and keep families in danger of being integrated in the child welfare system together, Congress recently passed the Family First Prevention Services Act. The act allocates federal funding for in-home parenting skills training and mental health and addiction treatment services.
Summary
Article Name
Sioux Falls Addiction Treatment Programs Need Funding For Expansion
Description
Sioux Falls medical and government representatives recently recognized that there is a need for more addiction treatment programs in the city and throughout South Dakota.
Author