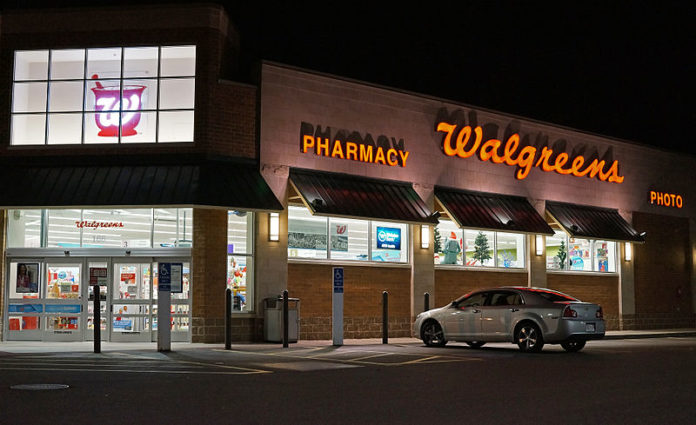 Walgreens is being sued by the state of Kentucky for what the state is calling "unlawful business practices" that fueled Kentucky's opioid epidemic.
Kentucky Attorney General Andy Beshear claims that the retailer filled massive numbers of prescription and suspicious orders of opioids, failing to report the suspicious orders to authorities.
The lawsuit contends that Walgreens played both the distributing role and dispense of opioids. Walgreens delivered opioids straight to their own pharmacies while filling opioid prescriptions for consumers.
Beshear said in the lawsuit statement that the company used a "unique and superior position of knowledge with regard to the gross amount of opioids pumped into its stores and poured out onto the streets of Kentucky."
Advertisement
Walgreens is being accused for filling orders of prescription painkillers that were so large "that there could be no associated legitimate medical purpose for their use.
The company ignored its own safeguard systems in place, according to Beshear.
This isn't the first lawsuit Beshear has filed about the Kentucky opioid crisis. The Attorney General filed lawsuits against Johnson & Johnson and other opioid distributors like AmerisourceBergen and the McKesson Corporation.
The lawsuit against Walgreens aims to stop them from overly distributing opioids and having them pay back the amount of money they earned from any illegal gains.
"They have significantly harmed the health of our families in fueling the opioid epidemic," Beshear said in the lawsuit statement, "I want to make sure these billion dollar companies take responsibility and become a part of the solution."
Other companies have taken actions they believe will help mitigate the problem. Walmart and CVS have both announced that they would limit the lengths of opioid prescriptions and DisposeRx has developed a method of safely destroying leftover opioids.
Kentucky's lawsuit follows other states that have sued distributors and drug makers. The Texas Attorney General sued Purdue Pharma for "misrepresenting the risks" of opioid addiction and the Florida Attorney General filed an action against some of the country's largest opioid manufacturers, claiming that they used deceptive techniques to increase the number of prescriptions.