A community health center in Staten Island, New York that includes a drug rehab program that will use medication-assisted treatment (MAT), launched this week to help residents in Richmond County. 
NYC Health + Hospitals, one of the largest public healthcare systems in the U.S., recently opened a facility that will offer a number of health services that includes an addiction treatment center. The MAT program will be administered through the Buprenorphine Nurse Care Manager Initiative.
Along with a drug rehab program, NYC Health + Hospitals also offers family planning, diabetes care, asthma care, radiology, pediatrics, immunizations, podiatry, women's health, OB/GYN and adolescent care. The facility is planning to add optometry services in August.
The 18,000 square foot facility, which cost approximately $28 million to construct, had a ribbon cutting ceremony on July 26.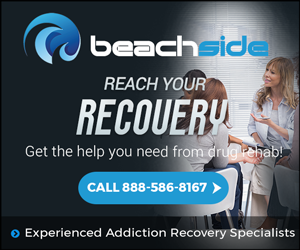 "It's a complex project, we do a lot of community assessments to figure out where there are unmet healthcare needs and we have to reconcile those with what we can do so there is a lot of community engagement that comes into play," said Robert de Luna, a press secretary for NYC Health + Hospitals.
Mayor Bill de Blasio had outlined an idea for a drug rehab center like this back in a 2016 report, which envisioned core values in constructing healthcare for Staten Island residents.
The main purpose of the hospital is to provide treatment for those who could not afford it. The Health + Hospitals report indicated that 70 percent of their patients represented were uninsured or covered by Medicaid.  
NYC Health + Hospitals had four goals outlined in the mayor's report prior to their opening — stabilizing funding; expanding community-based care; consolidating hospital services while improving efficiency; restructuring payments and creating partnerships to help improve the health outcomes in the community.  
The facility is planning to help treat over 4,500 people in this year and more than triple their services by 2020. One of the main objectives of the new clinic is to reduce crowded emergency rooms and the number of outpatient hospitalizations. 
The drug rehab program is essential for Richmond County, where preliminary data highlighted that last year from January to September there were approximately 180 opioid-related outpatient visits to emergency departments, according to the New York Department of Health. The report also illustrated that there were 2,225 people admitted to drug rehab programs for opioid addiction for the first time in 2017.
"We just identified that the northern part of Staten Island had some unmet need for a number of healthcare conditions for residents that don't necessarily have the means to get healthcare through employers," de Luna said.
He stated that his organization realized that there was a population in Staten Island that needed medical services like what the NYC Health + Hospitals will be offering.
"We do our community assessments every three years so that takes time," de Luna added. "Partnering with everyone else and understanding the community and what the needs are and what we can address [also] takes time. Once that's done, there's the matter of finding the right property for it and engaging architects, the whole process of having a building created that's going to address the exact needs that you identified."
The Staten Island medical facility was constructed using funds from the New York City Council and the New York City Primary Care Expansion Initiative.
The drug abuse program will provide treatment to adults and adolescents with substance use disorders as well as mental health counseling.
"We hope to provide services to the residents of the community whose needs weren't being met otherwise," de Luna said. "In the public health system, our mission is to serve all regardless of ability to pay, immigration status, and the folks that don't necessarily have other options."
Summary
Article Name
Staten Island Drug Rehab Program Officially Launches
Description
A drug rehab program in Staten Island, New York that recently launched will use medication-assisted treatment (MAT) to help residents of Richmond County struggling with substance use disorders.
Author