Alabama Substance Abuse Statistics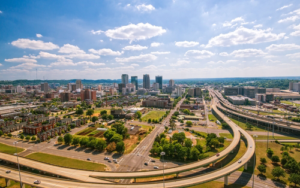 As of 2013, the state of Alabama had 10,231 confirmed rehabilitation admissions for various substance use disorders. The admissions were primarily for the treatment of addiction to opiates, with others seeking help for using illegal street drugs and alcohol. It is important to note that the opiates were not necessarily illegal; there are some cases of rehab admissions for prescription opiate abuse. Over 33 percent of the admissions were for adults between the ages of 20 and 40. In addition, the overwhelming majority of admissions were for white males.
Whether your addiction is to prescription drugs, illegal street drugs, or alcohol, you can seek help. There are hundreds of Alabama addiction treatment centers that are ready to work with you to help you beat your substance use disorder. We encourage you to join these 10,000 brave Alabama residents in seeking rehab treatment for your addiction.
Please reach out to our Alabama rehab specialists at (888)959-9381 for more information. We'll be happy to help you locate an addiction treatment center.
Alabama Inpatient Drug Rehab Centers
Regardless of your region in Alabama, there are options for inpatient drug rehab treatment. For example, in the Huntsville region, there are four locations for inpatient rehab. If you are located in the Birmingham area, you will have access to two inpatient drug rehabs within 100 miles. We are happy to help you locate a facility near you that accepts your personal insurance policy or Medicaid.
These Alabama drug rehab centers offer physician-supervised medication rehab as well as inpatient counseling services. You will meet daily with your rehab team, and together you will work toward the goal of healthily living your daily life. We have the ability to provide information about the many Alabama rehab centers. No matter the addiction, we can provide you with the assistance you need. We'll find an inpatient drug rehab center that can help you.

Alabama Outpatient Drug Rehabs
The overwhelming majority of Alabama drug detox options are outpatient. This allows you to continue your daily life throughout your treatment period. If you are located in the Huntsville region, there are 137 options for outpatient rehab within 100 miles. If you need medication-assisted rehab, there are 17 options. These rehabs will often use buprenorphine or naltrexone to help you overcome your substance cravings. The largest outpatient rehab is located in the heart of Huntsville, allowing you to stay local, to continue to work, and to be with your family.
In Birmingham, there are 96 locations for Alabama outpatient addiction treatment programs. If you need medication-assisted rehab, there are six available locations. Many of the outpatient rehab centers also offer mental health counseling. If you have depression or other mood disorders, professionals can treat these conditions during your Alabama alcohol rehab and drug treatment program. Finally, for those in the Gulf Coast region of the state, there are 73 locations for outpatient addiction rehab.
Regardless of your location in the state of Alabama, we encourage you to seek outpatient treatment today. Whether you have insurance or you need financial assistance, we can work with you to find your best option.
Give our Alabama rehabilitation specialists a call today at (888)959-9381. We can find an outpatient rehabilitation center that meets your needs and that is ready to help you.

Alabama Sober Living Homes
If you need a place to stay while obtaining drug rehabilitation in Alabama, there are sober living homes available. These homes will provide housing and transitional services during your stay. Some of these locations may have curfews or mandatory drug testing, but all of those requirements are part of their goal to keep you free from addictive substances.
In Huntsville, there is a sober living home in the heart of the city, allowing you to stay close to your work and your family. There are 22 other options within a 100-mile radius, allowing you many opportunities for assistance. If you are located in Birmingham, there are four sober living homes in the region and an additional eight options within a 2-hour drive.
Those located in the Gulf Shores region of Alabama have the option of seven sober living homes. You can receive rehabilitation treatment while staying close to the beautiful ocean and your family.
Alabama has a high rate of substance addiction, but it also has many opportunities for substance addiction treatment. Support is available, even if you need financial assistance. We've helped thousands of people just like you. Our team of addiction specialists can aid you in locating the best treatment.