Substance Abuse Statistics in Alaska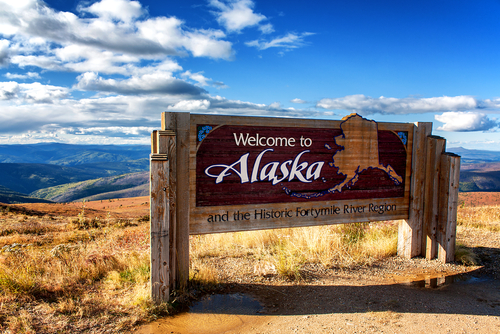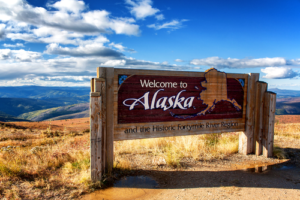 Substance abuse affects many Alaskans. Individuals have become addicted to a range of addictive substances including methamphetamine, heroin, cocaine, and party drugs, especially during the past decade. Throughout Alaska, there weren't any specific patterns for illicit drug use between 2003 and 2008. However, during this time, the percentage of drug users remained 30 percent above the national average. By the end of 2008, Alaska was ranked in the number 6 spot for illicit drug use in the United States. It remains one of the top states in the nation for this type of drug use.
The abuse of illicit drugs and even prescribed pharmaceuticals can be dangerous. Typical options include cocaine, heroin, hallucinogens, and prescription opiates. When compared to other states, Alaska is ranked the highest for illicit drug use among people between the ages of 18 and 25.
Research shows that teens are now using meth on a regular basis. Nearly 0.60 percent of teens used the drug before reaching high school and continue to rely on it, and 0.40 percent of teens in the 8th grade have used meth within the last year.
The stats for teen users who have tried meth within the last month is slightly lower at 0.30 percent. On average, 0.70 percent of 10th graders use meth regularly, and 0.40 percent of students in this grade have picked up the drug within the last year. The number of teens in this grade who tried meth for one month has been calculated at 0.20 percent. Teens in the 12th grade have the highest percentage, as more than 1 percent of these students used meth consistently. It's not just teens, though. Adults are struggling with meth use at an increasing rate as well.
If you're trying to recover after using prescription medications or illegal drugs, Alaska drug rehabs are available. Call our Alaska drug rehab specialists today at (888)959-9381 to learn about treatment resources available to you.
Alaska Inpatient Drug Rehabs
An Alaska inpatient drug rehab program is often the ideal starting point for someone who struggles with a substance use disorder. It enables you to experience round-the-clock support and assistance in a stable environment. For a period that typically lasts between 30 and 90 days, you remain within the facility at all times.
An inpatient program includes counseling that helps you understand why you needed drugs, and it also gives you the tools you need to prevent a relapse. You may have certain "triggers" that awaken your need for substances. Counseling will assist you in learning physical and psychological ways to conquer those triggers. Alaska offers a variety of inpatient drug rehab facilities.


Alaska Outpatient Drug Rehabs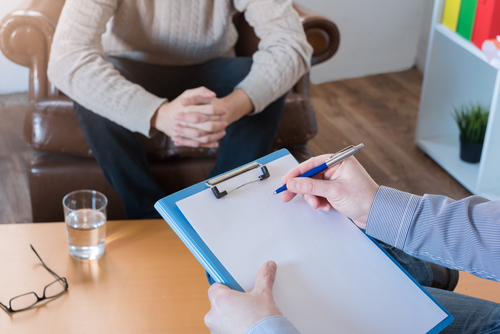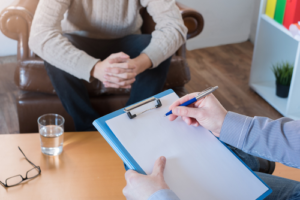 Alaska outpatient addiction treatment programs provide practical and beneficial options. Individuals can choose the drug detox or drug rehab program that will best meet their needs. You may select individual therapy, or you can try group therapy. An important benefit is the wealth of educational materials provided. You'll gain the knowledge you need to recognize substance abuse symptoms, as well as treatment options for each type of addiction.
Since you're not required to remain in a facility full time (unlike with inpatient treatment), assistance from Alaska outpatient addiction treatment programs enables you to continue many of your daily activities. For example, you usually don't have to take a leave of absence from your job. Your family members will learn how to support your efforts to keep your life drug-free.
Although you don't have the 24/7 attention of inpatient facilities, you still have the professional support and assistance you need. This type of treatment is usually best for those who struggle with a mild substance use disorder or are completely unable to abandon their day-to-day responsibilities. Call our rehab specialists today at (888)959-9381 to learn which Alaska addiction treatment program will be most beneficial to you.
Alaska Sober Living Homes
If you've completed Alaska drug detox and inpatient treatment, the next step may be to transition into a sober living home. You'll be with other recovering individuals who, like you, are making the transition from substance abuse to living clean. Professional support and networking help to prevent relapses. A sober living home provides you with the structured environment of an inpatient treatment facility but with greater freedoms. You can come and go as you please while gradually transitioning back into normal life.
Alaska drug rehab can be challenging if you don't know where to turn for help. Trying to learn what treatments are best and where to find facilities adds to your stress. Help is available.


References