Arizona Substance Abuse Statistics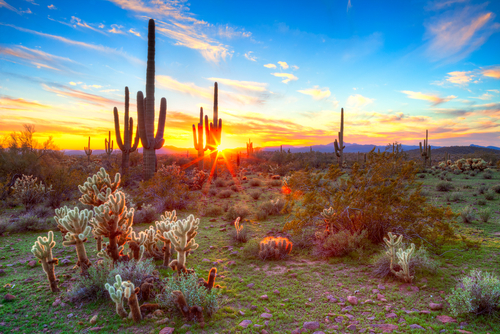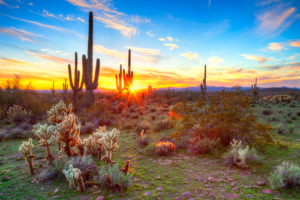 Substance abuse and addiction have been increasing across the country in recent years. According to the most recent survey conducted by the Substance Abuse and Mental Health Services Administration, or SAMHSA, illicit drug use increased from 8.3 percent to 9.4 percent between 2002 and 2013. National surveys have indicated noticeable increases in the use of heroin and opiates; these numbers have been driven by increases in prescription drug use. Unfortunately, Arizona is not an exception to these statistics. The state's position on the border with Mexico makes it a thoroughfare for drug trafficking, particularly in the southern part of the state. Even so, you can find ample support for drug addiction in Arizona at hundreds of rehab facilities. If you are in need of treatment for substance abuse in Arizona, call us today.
Recent statistics regarding drug abuse in Arizona indicate that heroin use is increasing among both young and older people, while heroin use is steady among those in their late thirties and forties. Cocaine use is also steady, according to the most recent survey of the National Institute on Drug Abuse. Perhaps the most unsettling statistic, reported by SAMHSA, is that only 15.1 percent of illicit drug abusers sought treatment in Arizona between 2010 and 2014.
Addiction treatment in Arizona is easily attainable and can make a crucial difference in the lives of those addicted to drugs as well as their families. There are many drug rehab facilities — ranging from inpatient facilities to sober living homes — that help substance users to overcome their addictions. You may know someone who is dependent on drugs; encourage them to find a treatment facility, for their sake. If you are struggling with substance abuse or know someone who is struggling with drug use, we're here to help you find the right program. Contact our Arizona drug rehab specialists at (888)959-9381.
Cities in Arizona With the Highest Concentration of Substance Abuse
The highest concentrations of substance abuse can be found in Tucson and Phoenix, two of Arizona's urban centers. Drug use in Phoenix and Maricopa County continues to steadily increase according to the National Institute on Drug Abuse. Statistics measuring drug use in Tucson's Pima County indicate that heroin use is steady. Because of Arizona's location on the Mexican border, there is a steady flow of illicit drugs into the area, and southern cities like Sierra Vista and Yuma are more susceptible to drug trafficking. Even if you do not live in one of Arizona's major cities, you are likely not alone if you are struggling with drug use. Our specialists can help you find Arizona drug detox and treatment when you call 888-389-1299 today.

Arizona Inpatient Drug Rehab Centers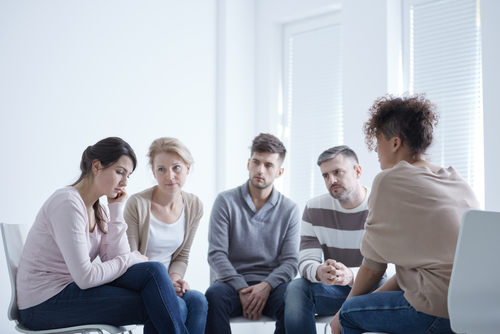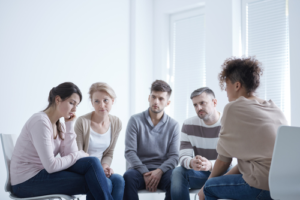 Those dealing with drug or alcohol abuse may need an Arizona inpatient drug rehab. Inpatient drug rehabilitation facilities allow recovering users to reside for periods of time ranging from 30 to 90 days or longer. Patients are closely monitored by medical professionals and offered both medicinal and psychological support to help overcome their addiction. There are many Arizona addiction treatment facilities spread throughout the state, including several in each of Arizona's major cities. In addition to drug rehab facilities, there are also many inpatient centers for Arizona alcohol rehab. 
Arizona Outpatient Drug Rehabilitation
Outpatient rehabs offer less intense support than inpatient facilities, and services range from courses and support groups to overnight accommodations. Educational programs, support groups with peers, and therapy can help you regardless of what substance you may be struggling with. Arizona outpatient addiction treatment programs can be found in more than 50 cities, including Glendale, Scottsdale, Yuma, Tempe and Mesa. We can help you find a convenient outpatient rehab facility no matter where you're located. Call our addiction specialists today at (888)959-9381.
Arizona Sober Living Homes
Arizona is one of the nation's leading states for sober living homes, as the state offers opportunities for outdoor activity and peaceful scenery when trying to overcome substance abuse. Spending time in a sober living home allows you to relieve the stress of your everyday life and take time to focus on getting clean. This detox period is critical in providing the fresh start necessary to overcome problems with substance abuse. There are sober living homes located in every corner of the state. They offer the chance to meet and support others like yourself who are working to overcome their own addictions.
If you or someone you know is dependent on a legal or illegal drug, you are not alone. There is support available, and you can overcome your addiction.