Substance Abuse in Florida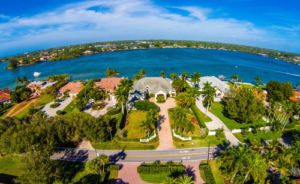 Addiction has an enormous effect on many residents of Florida. This life-changing condition is difficult for both individuals with substance use disorders and the friends and family who love them.
Heroin is fast becoming the most commonly abused drug in Florida. Illicitly obtained prescription drugs are close behind. Methamphetamine is the second most common street drug in the state, followed by crack cocaine.
If you or someone you love has been grappling with an addiction, Florida addiction treatment is available at inpatient and outpatient facilities throughout the state. We can explain your options to you and put you in touch with a treatment provider that meets your specific needs.
Speak to one of our Florida drug rehabs specialists today by dialing (888)959-9381.
Regional Distribution of Florida's Drug Problem
Florida's addiction epidemic isn't just confined to cities like Miami, Gainesville, and Orlando. It's widespread throughout both municipal and rural areas. In 2014, relatively unpopulated Counties of Bradford, Liberty, and Monroe had the highest percentages of drug incidences per capita.
Treatment options are available to individuals who are determined to break loose from the vicious cycle of addiction. Like the prevalence of drug use, these centers are available statewide. If you've been using addictive substances on a daily basis, it's likely that you will benefit most from an inpatient Florida drug detox program or Florida alcohol rehab facility. If you have strong cravings but little or no physical dependence, Florida outpatient addiction treatment programs may be better suited to your needs. Our experienced addiction counselors can review your options with you and address any questions or concerns you may have about Florida drug rehab.


Florida Inpatient Drug Rehabs in Florida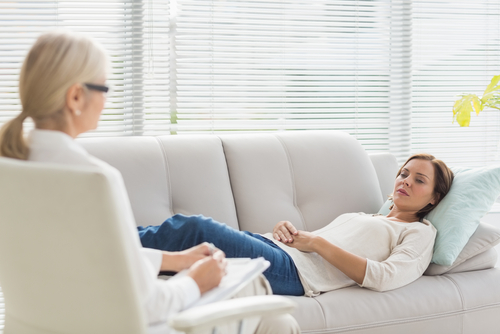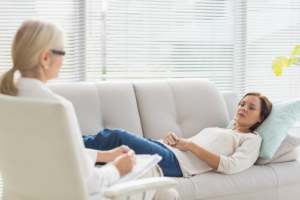 Florida inpatient drug rehabs offer round-the-clock support for recovering users during this vulnerable time in their lives when they are trying to break a destructive habit. Inpatient rehabs have many benefits:
Access to medical personnel
Many inpatient rehabs are associated with hospitals and may actually be located on hospital grounds. If you have become physically dependent on drugs or alcohol, medical staff can help you manage your withdrawal with medications designed to ease symptoms and cravings. This will increase your chances of successfully breaking your addiction.
Full immersion
An inpatient setting allows you to live in an environment where you have nothing to do but focus on getting well. This provides both temporary relief from stressful life situations and removal from access to and temptation by drugs. At an inpatient rehab, you can devote all your energy to recovery.
Living with people who understand your problem
When you seek treatment at an inpatient treatment facility, you will be living with people who share your struggle and who understand the process you're going through. They will offer you a level of support and coping strategies that come from a shared experience. You may also go through some family therapy designed to help prepare your family to learn how to best help you during the later stages of your treatment and to solidify your relationships as a team.
Inpatient treatment centers differ in the length of the rehabilitation programs they offer. While the average length of treatment is 30 days, many programs are 90 days or even a year. Studies conducted by the National Institute on Drug Abuse show that longer stays may be more beneficial because they do more than simply support an addicted individual through detox. They also allow the addicted individual to address the root causes of his or her addiction.
Our specialists are familiar with drug rehab programs and can help you find the center that best suits your needs. Call our addiction specialists today at (888)959-9381.
Florida Outpatient Drug Rehabs
Outpatient rehabs are a treatment option that allows recovering users to schedule treatment sessions while continuing to live at home or in a sober living facility. They vary in structure:
Day programs
Day programs take place during regular workday hours either five days or seven days a week. Recovering users will be charged with participating in individual and group therapy sessions as well as in relapse prevention education.
Intensive outpatient programs
Intensive outpatient programs encourage recovering individuals to achieve measurable milestones. As participants achieve these milestones, the time commitment they're expected to make to the program decreases. Intensive outpatient programs involve the same types of therapy as day programs. They often make attendance at a recovery support group, like AA, a condition of participation.
Continuing care
Recovering users may also choose to participate in recovery support groups that are modeled after Alcoholics Anonymous and Narcotics Anonymous but that are facilitated by licensed therapists. Often these groups focus on a single aspect of the recovery process.


Florida Sober Living Homes
For many, treatment alone may not be enough to maintain a drug-free life. Sober living homes offer an intermediary step between inpatient treatment and independent living. These structured environments are run by qualified staff and come with curfews and mandatory group therapy meetings to help you readjust to the world. They may also offer job placement services and life-skills training.
By calling one of our addiction specialists, you're being proactive about your health and your future. We can give you the information about Florida addiction treatment that you need to make an informed decision about conquering your addiction.
We're here to help, so call our treatment specialists at (888)959-9381 today.