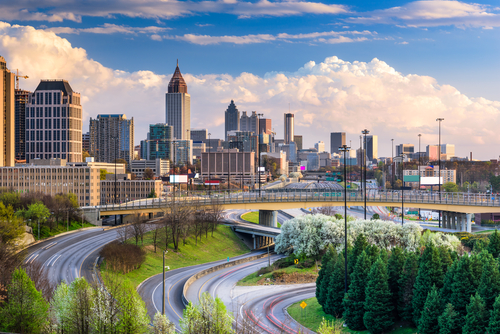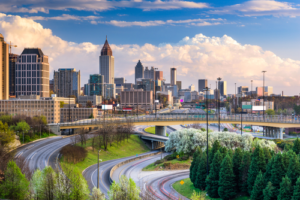 The use of an illicit drug is not an easy habit to break. Before long, this habit can form into an addiction. Since addiction is classified as a chronic disease, it can be difficult to recover due to changes made in your brain. However, the Georgia drug rehabs at your disposal can heighten your chances of achieving a successful recovery. There are plenty of treatment options that you can select from.
If you've become addicted to a drug and are looking to achieve freedom, call our addiction specialists at (888)959-9381 to take a closer look at each of your treatment options.
Georgia Substance Abuse Statistics
On the whole, illicit drug use among youth in Georgia is somewhat lower than illicit drug use across the U.S. In 2014, around 8.4 percent of adolescents between the ages of 12 and 17 reported abuse of illicit drugs. This is just below the national average of 9.1 percent for that same year. As for the nonmedical use of pain relievers among youth, the rate for Georgia was 5.2 percent of adolescents, which was above the national average of 4.7 percent. In regard to illicit drug abuse among adults, 2.9 percent of the population of Georgia abused these drugs, which is also slightly above the national average of 2.6 percent.


Cities in Georgia With the Highest Concentration of Substance Abuse
Among cities in Georgia, Atlanta has one of the highest concentrations of substance abuse. When looking at treatment admissions for meth abuse, rates increased from 5.2 percent in 2010 to 6.4 percent in 2012, displaying a clear upward trend. Treatment admissions for prescription drugs like oxycodone also increased from 2007 to 2012, eventually reaching a rate of 3 percent.
If you live in an area with a high concentration of substance abuse and have started abusing drugs yourself, call our addiction specialists at (888)959-9381. We'll help you find a suitable treatment center before the addiction worsens.
Georgia Inpatient Drug Rehabs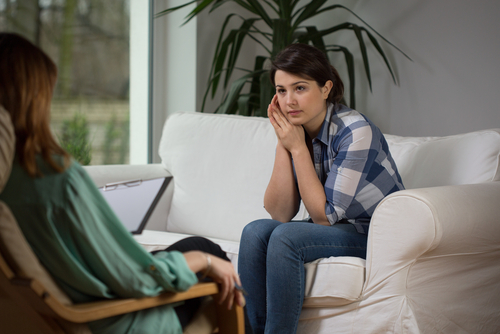 Inpatient rehab is one of the more intensive treatments available, which makes it particularly beneficial for those who are suffering from a severe addiction. When you sign up for a Georgia inpatient drug rehab program, you'll first be tasked with completing a Georgia drug detox program. Georgia drug detox is a type of treatment that's essentially designed to help get you through the withdrawal symptoms that result from ceasing your usage of the drug. Throughout the Georgia drug detox program, you'll be provided with 24/7 observation to make sure that the symptoms are managed properly. Once you make it through the Georgia drug detox process, you'll be ready for the next phases of treatment.
During your inpatient treatment, you'll be staying at the facility as a resident. Following detox, you'll go through several different behavioral therapies, including individual therapy and group counseling. These treatments are meant to help you understand where your cravings come from and how to best cope with these cravings in the future. The amount of time you spend at one of these facilities all depends on how long it takes for you to recover from your addiction. A minimum stay usually lasts for 28 days. However, long-term inpatient treatment is also available. A long-term treatment program can last upwards of 6-12 months but also has the highest chance of success.
If inpatient rehabilitation sounds like the type of program you would most benefit from, call our addiction specialists now at (888)959-9381 to further discuss your options.
Georgia Outpatient Drug Rehabs
Georgia outpatient drug rehabs are similar to inpatient programs but with one key difference. The main difference is that outpatient rehab programs allow you to attend treatment while still going to work or classes. The treatment programs typically take place 4 to 5 times each week and will last for several hours. This type of program should only be sought if you're certain that you can handle your responsibilities while still progressing through treatment.
All the same treatments that can be found with inpatient treatment are offered with this form of rehab, including Georgia drug detox, family therapy, one-on-one therapy, and group counseling. Like in an inpatient rehab program, the duration of your treatment can be anywhere from a month to over a year.


Sober Living Homes in Georgia
Following the completion of a Georgia drug rehab or Georgia alcohol rehab program, you have the option of continuing treatment through a sober living home. During your stay at one of these facilities, you'll likely be required to attend a 12-step program or other therapy to ensure that you have the tools necessary to avoid relapse. These places offer you peer support that likely wouldn't be found as readily if you returned straight home following your initial drug treatment.
People who decide to stay at a sober living home tend to stay anywhere from 6-12 months, sometimes so that they have a place to stay while they find a new place to live. Along with remaining sober throughout your time at one of these homes, you'll also need to complete chores during the week and participate in various community activities while living in the home.
If you're suffering from a drug addiction and would like to recover from this addiction, call our treatment specialists today at (888)959-9381. We can help you identify the treatment that best matches your needs.