Hawaii Substance Abuse Statistics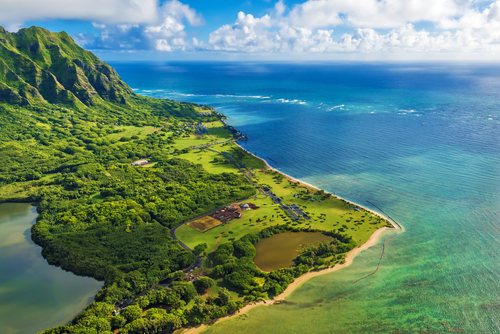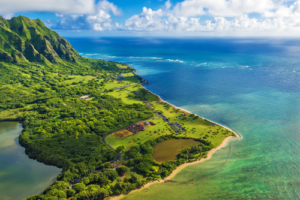 Substance Abuse in Hawaii mirrors that on the mainland both in usage rates as well as in drugs of choice. Over the past decade, there has been no major change in the percentage of any drug used, with the exception of ecstasy. One 2013 survey by the Hawaii Dept. of Health showed that 18.3 percent of high school students reported having used the drug within the past 30 days.
Other commonly used drugs include methamphetamine, which remains the most popular drug in the state. Cocaine is on the rise and currently ranks second. Other popular drugs include heroin and prescription opioids.
While the state has a lot of data regarding use, there is still some information that the Department of Health has identified that needs further study. The diverse cultural profile of the state is important to consider. As of yet, Hawaii has not looked in depth at specific communities at risk, like native islanders.
Our Hawaii addiction specialists can help you find the treatment that is right for you. To learn more, call our specialists at (888)959-9381.
Hawaii Cities With the Most Drug Use
Hawaii is not a largely urban state. Large urban areas like Honolulu, Lihue, and Kona show high rates mostly due to their urban density. College communities also show high drug use rates, as do small rural areas with high levels of poverty.
Whether you live in the big city or in a more remote location, there is help to be found.


Hawaii Inpatient Drug Rehabilitation Programs vs Outpatient Rehabs in Hawaii
There are both inpatient and outpatient drug rehabs available in Hawaii. These are attended by residents and visitors. If you're not sure which type of treatment is ideal for your situation, we have addiction specialists who can help you to find the right place.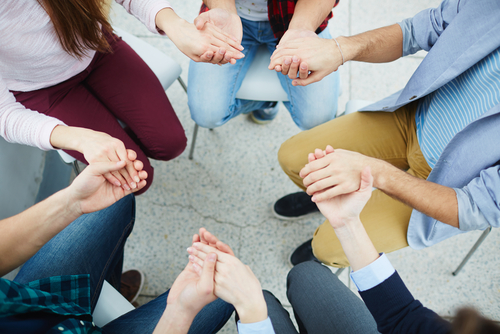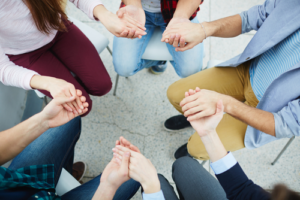 A Hawaii inpatient drug rehab is where you will check in and stay for a specific amount of time. Many programs span several weeks to months and provide you with detox, counseling, and classes on life skills. Each component of an inpatient program is important as it will teach you successful strategies for maintaining a healthier lifestyle on the outside.
Various Hawaii outpatient addiction treatment programs are also available throughout the state. Here, you set up times to meet with a counselor and have group therapy sessions. These will often help you to stay in control of situations. The goal is always that you will be able to completely overcome an addiction. If you want to avoid a relapse, these treatment programs are often helpful, even after you have already completed an inpatient program.
The type of addiction you have will often determine the type of program you go into. For example, a Hawaii alcohol rehab treatment program might be very different from a Hawaii drug rehab program.
Hawaii addiction treatment is available to everyone. Each center and program is going to provide various options for you. They will cater to such demographics as teenagers, men, women, pregnant women, seniors, LGBTQ, those with mental health disorders, and those of specific faiths.
Call our addiction specialists today at (888)959-9381, and let us find the best drug abuse treatment center to meet your individual needs.
Hawaii Sober Living Homes
You might also find that sober living homes in Hawaii are desirable for the kind of treatment that you're seeking. These are group homes for people who are recovering from various forms of addiction, and they typically are used by those who have completed a treatment center but need more assistance in living an independent, drug-free life.
By choosing this type of home, you would follow various rules that are in place. You may also contribute to the home by cooking, cleaning, and doing other chores that are assigned to you. Because you're living in a home with others who have also gone through Hawaii drug detox and various forms of rehab, you instantly have a connection with your roommates. It allows you to create a support system inside the home as well as when you leave. Having this system is key to being able to stay on a sober path for the rest of your life.
Sober living homes often provide a great transition from rehab to independent living. They may offer some job placement and skills training as well. Call our addiction specialists today at (888)959-9381 to learn more.
The Importance of Enrolling in a Drug Abuse Treatment Program
Drug addiction has the potential to take over your life, but you don't have to surrender. By choosing to explore various Hawaii drug rehab programs, you make the decision to lead a healthier lifestyle and reclaim control.
You will learn how to overcome temptation, develop a support system, and focus on recovery.



References