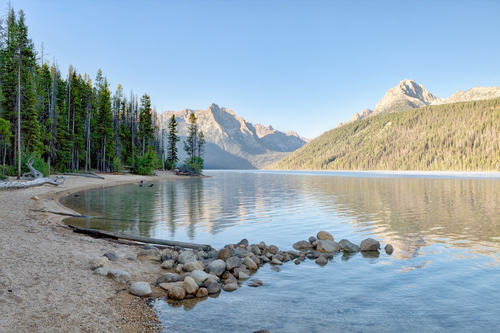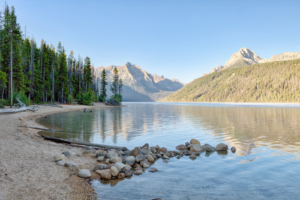 If you or a loved one are suffering from an addiction, we can help. We are a network of addiction specialists who are here to aid you in finding the right Idaho treatment center for your needs. To learn more, read on, or call our rehab specialists at (888)959-9381.
Idaho Drug Use Statistics
Substance abuse is a substantial problem in the state. In 2013, researchers estimated that roughly 86,000 adults in the state of Idaho were abusing or dependent on illegal drugs or alcohol. In addition, over 8,000 children between the ages of 12 and 17 were abusing illegal drugs or alcohol. If you or a loved one are dealing with a substance abuse problem, you're not alone. You don't have to suffer through the pain of chronic substance abuse. We can help you find Idaho addiction treatment programs tailored to your specific needs.


Where Is Drug Abuse Happening in Idaho?
The former Idaho U.S. Attorney Wendy Olson believes that methamphetamine is the largest drug problem facing Idahoans today, but heroin is a close second because of increased access. Boise is the location of the largest concentration of this problem, although it is most prevalent in rural areas when you look at the percentage of the community that is affected. Methamphetamine use has become so epidemic in Idaho that 65 percent of those participating in drug court admit that meth is their drug of choice. As a result of this epidemic that is affecting both city and rural areas in Idaho, more treatment centers are being created to help free Idaho's residents of addictions.
Whether you are searching for Idaho outpatient addiction treatment programs or Idaho inpatient drug rehab, we can help you find the best solution so that you or your loved one can finally be free from chronic substance addiction or abuse. These programs often specialize based on gender, sexuality, faith, drug of choice, age group, or other factors.
Call our addiction treatment specialists at (888)959-9381 today.
Idaho Inpatient Drug Rehabilitation Centers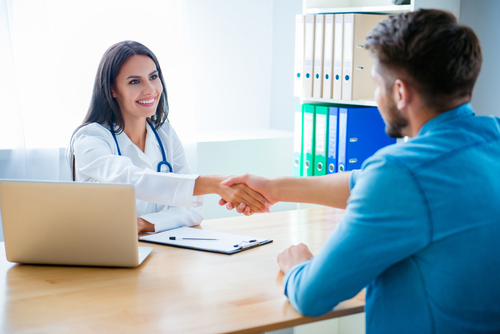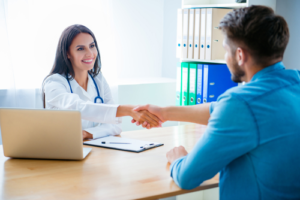 Inpatient drug rehabilitation centers are helpful if the patient needs to detox from a specific substance. In these cases, Idaho drug detox facilities can help you to break the cycle of addiction safely and with a maximum level of support, both medically and mentally. Counselors can help you to find the underlying causes of you or your loved one's addiction problems while providing medical or holistic assistance.
The next step is inpatient treatment, which usually includes a combination of individual and group therapy sessions. You will live on-site during this time, which lasts at least 30 days and can last many months if necessary. Family therapy, life skills, meditation, continuing education and other programs may also be a part of some programs.
Often, insurance will help to pay for these programs. Now that you're ready to begin your journey to freedom from drug abuse, give our addiction specialists a call at (888)959-9381 and we will help you find the best inpatient treatment center to begin your healing process.
Idaho Outpatient Drug Rehabilitation Centers
Many substance abuse problems can be treated on an entirely outpatient basis so you don't have to interrupt your daily life. For instance, Idaho alcohol rehab is usually conducted through outpatient care programs unless detox is deemed necessary for severe cases. Outpatient programs are also available for methamphetamine, cocaine, opioid drug abuse or any other substance that is causing your addiction.
Treatment will focus on relieving the cause of addiction, such as physical pain or mental health issues, while helping you to refocus your daily activities away from the substances that are causing your addiction. There are treatment programs available that focus on specific drugs or that focus on substance abuse in general, so whether your existing problem is with one substance or with several, we will help you to find the outpatient program that best suits your specific problem.


Idaho Sober Living Homes
Sometimes, once the addiction has been broken, you may need a bit of extra support to maintain your new drug-free lifestyle. Sober living homes provide this support by helping newly healed substance abuse patients to break away from the routines that previously led to their habits. These programs offer group therapy, job placement assistance, and on-site counseling support. Contact our Idaho rehab specialists at (888)959-9381 today to find a sober living home that can provide all the support you need while you recover.
No matter how hopeless your addiction problem seems, you can recover. There's no need to let a substance run your life or take away your personal freedom any longer. Addiction is a disease, not a personal weakness. This disease can be cured. You can be happier and healthier and live a long and fulfilling life by addressing the underlying cause of your addiction. So why wait to feel better and live better?
Call our addiction specialists at (888)959-9381 to begin your new, addiction-free life today.