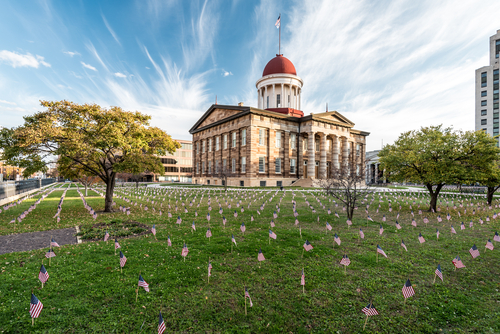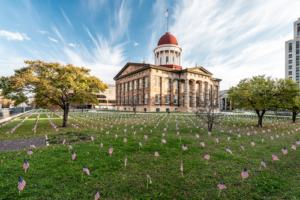 If you or someone you know is struggling with a drug addiction in Illinois, you are not alone. Substance use disorders are a common problem among Illinois residents, but drug detox and Chicago drug rehabs can provide help for your addiction.
Illinois Substance Abuse Statistics
Statistics show that, like people across the United States, many Illinois residents struggle with a substance use disorder or an addiction.
In 2012-2013, about 249,000 Illinois residents ages 12 and up dealt with a substance use disorder. That was 2.3 percent of the people over the age of 12 in the state. This was somewhat lower than the national average of 2.7 percent of the population.
From 2009-2013, among those residents with a substance use disorder or dependence, 12.7 percent sought treatment. This was similar to the national statistics on the percentage of affected people who enter a treatment program.
During the same time period, about 6.8 percent of Illinois residents were dependent on alcohol, a figure similar to the national average. Approximately 5.4 percent of Illinois residents with an alcohol dependency sought treatment that year.
If or someone you love is living with a substance use disorder, you are not alone. Contact our Illinois addiction specialists at (888)959-9381 to learn more about Illinois drug rehabs.
Illinois Cities with the Highest Concentration of Substance Abuse
Substance use is an issue across the entire state of Illinois. From north to south, people are using drugs. However, the drugs of the most concern vary as you travel throughout the state.
Chicago and the surrounding area have the highest overall concentration of illicit drug use in the state of Illinois. In 2010-2012, around 10.4 percent of Cook County residents had used an illicit substance in any given month. Between 2.10 and 2.58 percent of people in the county used cocaine during those years, and over 7.85 percent were abusing drugs or dependent on drugs or alcohol.
However, the rest of the state is not immune to substance use disorders. A high percentage of people struggling with substance use disorders live in the strip of counties that falls between northern and central Illinois. This area includes cities such as Bloomington, Lasalle, Rock Island and Peoria. Over 2.21 percent of the people in this area needed treatment for drug use between 2010-2012 but did not receive it.
Southern Illinois, including cities such as Vandalia and Belleville, is where illicit use of prescription pain relievers is most common. From 2010-2012, nearly 5 percent of the population in this area was using a prescription pain reliever for a nonmedical reason.


Illinois Inpatient Drug Rehabilitation Centers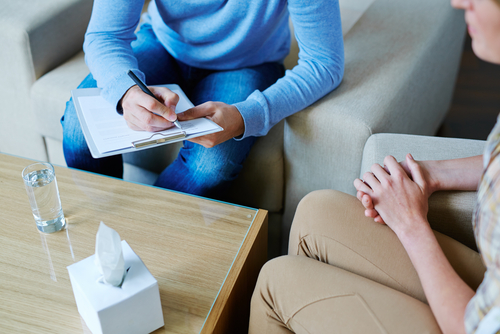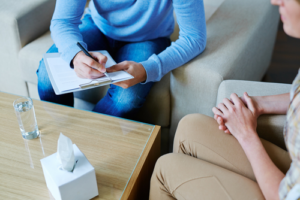 When beginning treatment for a substance use disorder, an Illinois drug detox program, is usually the first step. While at a supervised inpatient drug detox center, you will stop using drugs and go through a period of adjustment during which your body responds to this change. Because withdrawal symptoms are common, inpatient care provides around-the-clock monitoring to ensure that you are responding appropriately to the process.
Inpatient treatment continues past detox. Next comes a period of counseling and therapy in which you learn new thought patterns and how to make choices in accordance with them. In residential treatment, you continue to live at the rehab facility during this time.
During detox and the next stages of treatment, an Illinois inpatient drug rehab program may be able to prescribe nonaddictive medications to help with your recovery. Sometimes, these medications can ease withdrawal symptoms and reduce your drug cravings.
For example, in a single-day count in 2013, nearly 12,000 people in Illinois addiction treatment programs were administered methadone. Another 1,199 people were given buprenorphine.
To learn more about inpatient treatment and medically managed rehab, call our addiction specialists at (888)959-9381.
Illinois Outpatient Addiction Treatment Programs
Illinois alcohol rehab and drug rehab take many forms. Another treatment option available in the state is outpatient rehab. Like inpatient treatment, this involves detox and therapy, but instead of living at the rehab center, you live at home.
Some people enter Illinois outpatient addiction treatment programs after completing an inpatient program. Others begin and complete the treatment process, including detox and therapy, solely on an outpatient basis.
There are approximately 600 Illinois drug rehab facilities, both inpatient and outpatient, available to help with your substance use disorder treatment.

Illinois Sober Living Homes
After completing Illinois inpatient drug rehab, you're not left on your own. A sober living home can help you transition back to the outside world.
In a sober living home, you will be given a place to live, surrounded by a support system to help you maintain the drug-free lifestyle you have obtained through rehab. The structured environment is ideal for this transitional period. During your stay at a sober living home, you will have the opportunity to look for employment and rebuild relationships with the important people in your life.
Research has shown that sober living homes help foster long-term success with sober living. Participants in these transitional housing arrangements are less likely to return to drug use, experience psychiatric complications or get arrested.
Our Illinois addiction specialists understand the entire recovery process. We know that you need support as you enter detox, as you go through therapy and as you transition back into the community. We are here to help you find a quality Illinois addiction program that will be there for you no matter where you are in the treatment process.
Pick up the phone and call our Illinois rehab specialists at (888)959-9381 to find the treatment program that's best for you or your loved one.