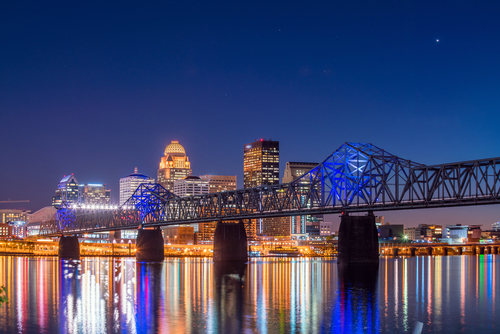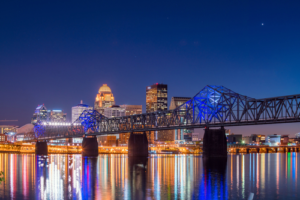 Are you or a loved one suffering from the adverse effects of substance abuse? You are not alone. Did you know that in any given year, thousands of people in the state of Kentucky seek medical help for substance abuse? Our goal is to help you find the information you need on Kentucky drug rehabs so that you can begin putting your life back in order. First, consider the substance abuse statistics for the state of Kentucky. Then, explore your treatment options. Help is waiting for you.
Call our treatment specialists at (888)959-9381 today.
Substance Abuse Statistics in Kentucky
In Kentucky, heroin and prescription painkiller addictions have been described as "rampant" and at "epidemic levels." Rural areas across the country, especially those of the Appalachian Valley, have seen a recent increase in opioid abuse and its related complications, such as contracting HIV from shared needles or infections at injection sites. Around half of all Kentucky counties are listed as having "increased vulnerability" of contracting HIV/HCV from shared drug needles.
Large cities such as Louisville and Lexington tend to have the highest rates of drug addiction, likely due to increased availability. The counties of Jefferson, Kenton, Fayette, Campbell, and Boone rank among Kentucky's "top five" in the abuse of heroin and the dangerous drug Fentanyl. In 2016 alone, over 2,600 confiscated samples of heroin and 600 samples of Fentanyl were documented by the Kentucky state police laboratories. Between January 2010 and June 2016, emergency room visits involving the use of heroin had risen from just over 30 per month to over 1,000 per month across the state.
Between 2011 and 2016, Kentucky medical professionals reduced the dispensation of potentially addictive prescription drugs by 2.4 percent. In addition, there has been a general movement toward prescribing "safer" prescription painkillers like those whose formulations make it difficult to crush the pills for illicit use. Still, prescription drug abuse remains a major issue across the state.
Domestic production of methamphetamine, or meth, has been on the decline although recent years have seen a number of seizures of foreign-made methamphetamine. A synthetic drug called "flakka" has also had devastating results in some small communities.


What Types of Help Are Available?
In 2015, Kentucky adopted a bill that would provide Kentucky drug rehab programs with millions of dollars annually to assist those who are affected by drug abuse and addiction. Kentucky addiction treatment is readily available, and we can help you find a program that is right for you or your loved one. Call our treatment specialists today at (888)959-9381 for additional information.
Kentucky Inpatient Drug Rehabs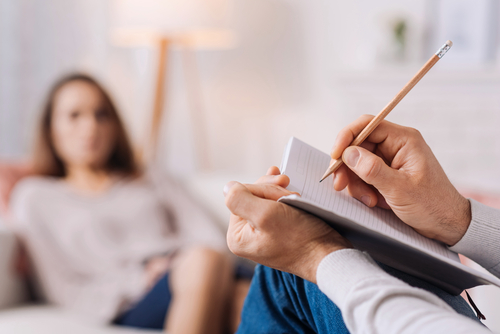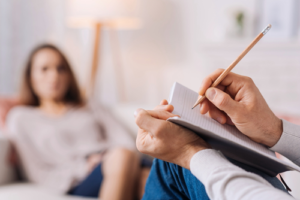 When you take advantage of Kentucky inpatient drug rehab services, you will be in a safe and secure environment. You will quickly see that you are not alone in your struggles as doctors, counselors, and peer support groups help you to deal with the emotional and physical aspects of rehabilitation. You will receive daily help to aid your recovery.
There are currently over 500 inpatient Kentucky drug detox centers and rehabilitation facilities. Talk to one of our inpatient rehab specialists at (888)959-9381 to find out if this option is right for you.
Kentucky Outpatient Addiction Treatment
Outpatient addiction treatment generally involves the support features of inpatient rehab, but without the hospital stay. When taking part in an outpatient rehab program, you will visit with dedicated professionals who will assist your recovery while you continue to reside in the comfort of your own home. Outpatient programs often include medical care, counseling, and support groups.

Kentucky Sober Living Homes
Another option for Kentucky alcohol rehab or drug rehab is a sober living home. While sober living homes do not offer the extensive detoxification services available through inpatient or outpatient rehab centers, they do offer a safe place for drug or alcohol abuse victims to get back on their feet.
Sober living homes do not allow drugs or alcohol of any kind on their premises, thereby affording residents the chance to recover in an addiction-free environment. They foster a compassionate atmosphere where you can feel secure and free of addictive influences. Peer group support, mentoring, education, and job placement programs help patients to take control of their own lives once again as they provide for their own needs. Currently, over 700 centers in Kentucky offer residential substance abuse recovery programs.
There is no need to suffer in silence. If you or a loved one are suffering from substance abuse or addiction, call our treatment specialists at (888)959-9381 today. We can help you find the assistance you need for a brighter future.