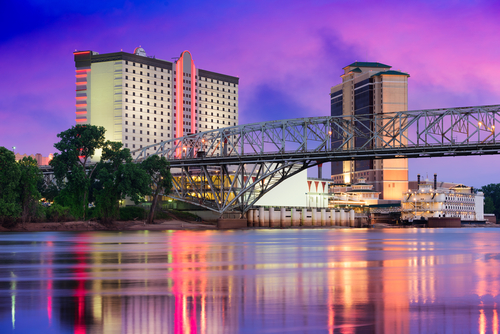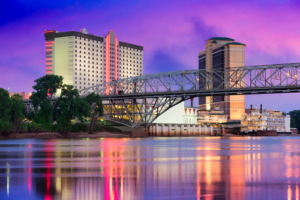 When a person starts to abuse a drug, there's a chance that this abuse could eventually lead to an addiction. Addiction is a disease that can affect both your behavior and your brain. Once you've become addicted to an illicit substance, getting rid of that addiction can be very difficult. However, there are a wide range of Louisiana drug rehabs to find professional help.
If you're searching for a Louisiana drug detox or rehab program to enter, call our addiction specialists now at (888)959-9381 to gain a better understanding of what each treatment entails.
Louisiana Substance Abuse Statistics
For the state of Louisiana as a whole, the rate of substance abuse is close to the national average. However, the rate of illicit drug use increased from 7.5 percent in 2012 to around 8.4 percent in 2013. Binge alcohol usage remained consistent from 2010 to 2013 for an average rate of 14.5 percent. Within the year prior to being interviewed for a substance abuse study, around 3.6 percent of adolescents who were surveyed had abused prescription medications for the first time. When factoring in adults, the rate of illicit drug use in 2013 for the population of Louisiana sat at 2.9 percent, somewhat higher than the national average of 2.6 percent.
The rates for alcohol abuse were relatively high during this time period as well, sitting at 7.9 percent compared to the national average of 6.8 percent. Despite the fact that substance abuse has remained consistent from 2009 to 2013, admissions into treatment have fallen drastically in that same period of time. In 2009, single-day counts for substance abuse treatment admission averaged just under 14,000 people. In 2013, this number rested just below 10,000.

Cities in Louisiana With the Highest Concentration of Substance Abuse
Among the many cities in Louisiana, the metropolitan areas of New Orleans, Metairie and Kenner have the highest concentrations of substance abuse in the state. In regard to the annual abuse of illicit drugs from the years of 2005 to 2010, around 15.2 percent of New Orleans residents abused some form of addictive drug. The average for Louisiana as a whole in these years was 13.2 percent.
Around 10.8 percent of residents of the metropolitan area were diagnosed with a substance use disorder during the same time period, which is up from 8.6 percent for the state as a whole.
If you live in an area with a high concentration of substance abuse and are addicted to an illicit substance, call our addiction specialists today at (888)959-9381. We want to help you get the treatment you need whether it involves Louisiana drug detox or an outpatient treatment program.
Louisiana Inpatient Drug Rehabs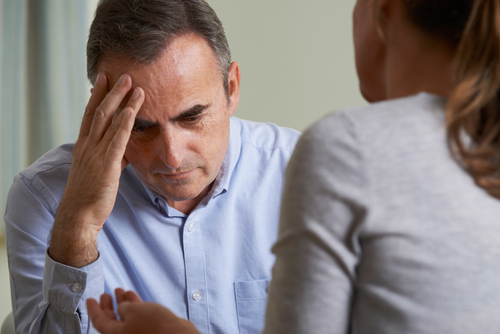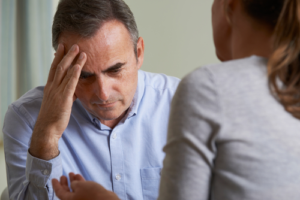 Louisiana inpatient drug rehabs provide patients with either short-term or long-term addiction treatment. This treatment is administered at a residential facility where you will stay on a 24/7 basis until the treatment has been completed. Short-term treatment tends to last anywhere from 28 days to 6 weeks while long-term treatment generally extends from 6 to 12 months.
Most inpatient programs begin with Louisiana drug detox although alcohol detox is also available in the event that you enter into a Louisiana alcohol rehab program. The detoxification process takes you through the withdrawal symptoms that invariably occur when you're attempting to wean yourself off a drug you've become addicted to. Round-the-clock care is provided throughout the Louisiana drug detox process to ensure that these symptoms are managed safely.
Once you've finished this program, you'll go through a variety of behavioral therapies, including family therapy, one-on-one therapy and group counseling. Each of these is designed to provide you with the education and tools necessary to help you cope with your cravings. If inpatient drug rehab sounds like a treatment you would like to explore, give our addiction specialists a call at (888)959-9381 so that we can help you identify the program that's right for you.
Louisiana Outpatient Rehabs
Louisiana outpatient addiction treatment programs are largely similar to inpatient programs. You'll typically go through the Louisiana drug detox process and will be tasked with obtaining both individual therapy and group counseling to make sure that your recovery process is going well. The primary difference between these two options is that outpatient rehab provides you with the chance to live at home and attend school or work when not at treatment.
These programs will typically take place four or five days each week for several hours each day. Before you sign up for a program like this, it's essential that you're able to properly handle all of your responsibilities as you don't want to relapse.

Louisiana Sober Living Homes
Sober living homes offer you a place to live where the environment is drug-free. People typically sign up to live in one of these homes following the completion of a rehab program as they offer further assistance that will help individuals stay sober. If you take a drug while in one of these facilities, you'll typically be forced to leave. You will most likely be provided with a curfew and will need to complete chores during your stay to encourage a positive, cooperative environment.
If you've taken the first step to recovery by admitting that you're addicted to a drug, call our treatment specialists today at (888)959-9381 so that we can help you identify the alcohol rehab or drug rehab program that's best for you.