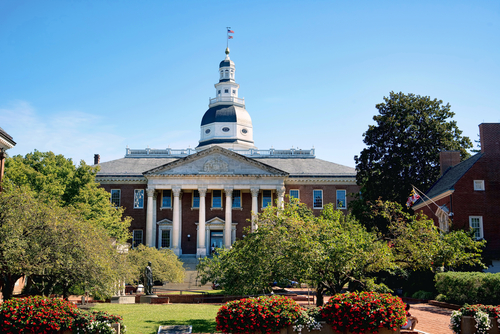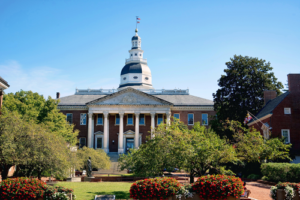 Substance abuse and addiction have a number of origins. They can result from intentional misuse of a drug or standard usage of a prescription medication. While there is no way to know who will become addicted, the most likely candidates are based on trauma, genetics, and high-risk drugs. The problem with addiction is that it adversely affects your brain by changing the way that the neural networks function.
If you or a loved one is suffering from a substance use disorder, call our addiction specialists at (888)959-9381 to talk about the many available Maryland drug rehabs you can make use of.
Maryland Substance Abuse Statistics
Substance abuse is prevalent in the state of Maryland, especially in regard to heroin and opioids. In 2014, there were approximately 11,000 emergency room visits involving drug and alcohol abuse. This is a 37.5 percent increase from 2008. Prescription opioids comprised 1,100 of these emergency room visits. These specific drugs saw the largest increase from 2008 to 2014 as rates tripled. Around 1,564 Maryland residents went to the emergency room due to substance abuse in 2014. Throughout Maryland, cocaine, heroin, and prescription opioids are by far the most abused drugs.
Maryland makes use of a biennial drug use survey that helps to identify substance abuse trends within each county. The cities with the highest concentration of substance abuse tend to be ones with urban geographical areas. For instance, Baltimore City has a massive issue with heroin, which is actually one of the largest health problems in the city. It's believed that more than 45,000 heroin users live in Baltimore. Somerset County is another area with large amounts of substance abuse, especially with heroin and crack.


Maryland Inpatient Drug Rehabs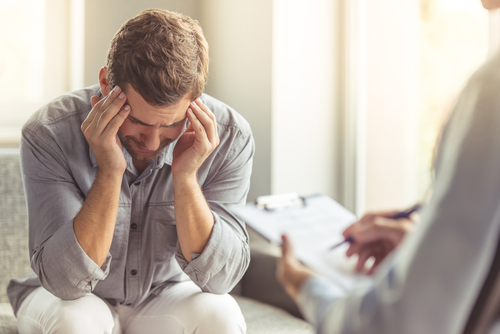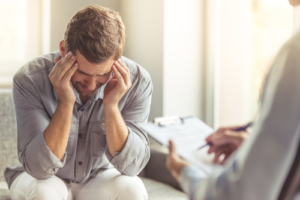 Maryland inpatient drug rehab is a lengthier, more comprehensive form of treatment that requires you to stay within a residential facility on a 24/7 basis. These rehab programs are offered on either a short-term or long-term basis. People who select a short-term inpatient program tend to stay at the facility for a period of 3-6 weeks on average.
Long-term programs usually last anywhere from 6 to 12 months. These are typically reserved for those who are suffering from more severe addictions. Once you've admitted yourself into an inpatient rehab facility, you'll go through a process called detoxification. Maryland drug detox is a type of program that allows you to rid your body of the drugs it has become dependent on.
Once you've completed one of these programs, your next step is to go through one of the forms of behavioral therapy. You will participate in individual and group therapies, activities and life skills classes.
If inpatient drug rehab sounds like a treatment that might benefit you, call our addiction specialists now at (888)959-9381 to take a closer look at your options.
Maryland Outpatient Drug Rehabs
Maryland outpatient drug rehabs are available for anyone who would prefer to stay home during treatment. When you enter into an outpatient rehab program, you'll live at home throughout the duration of your treatment. You can still go to work and school just as you would normally do. The only difference is that you would have to go to treatment at an outpatient facility around four times each week. Each treatment session tends to last several hours.
You may have access to many of the same treatments that can be found in an inpatient treatment program, including everything from detox to group counseling. This type of treatment tends to cost less than the inpatient alternatives, which is another benefit for those who wish to utilize it. However, it is only useful for those who have not lost the ability to work and tend to their responsibilities.


Maryland Sober Living Homes
Sober living homes offer individuals an opportunity to live in a drug-free environment while they continue their recovery from addiction. This option is usually available once you've completed a Maryland alcohol rehab or inpatient drug rehab program. Even after you've progressed through inpatient or outpatient treatment, the chances of relapse are still relatively high. This is especially true if you are not returning to a supportive home or job. A sober living home acts as a bridge from treatment to your everyday life.
You will likely be removed from this home if you take any drugs or alcohol during your stay. Most periods of stay last around 6 to 12 months. During your time in a sober living home, you will be asked to do chores and will typically have a curfew. You'll also be required to go to 12-step group meetings in your spare time. The service often offers counseling and job placement assistance.
If you think that a sober living home would enhance your chances of staying sober or clean, call our addiction specialists today at (888)959-9381 to learn more.