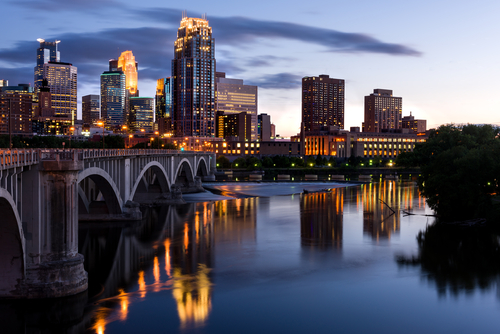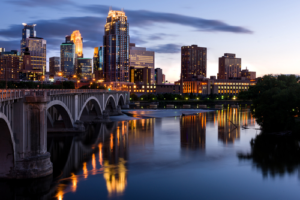 The woodsy and picturesque state of Minnesota is located in the Midwestern U.S. Although aptly nicknamed the "Land of 10,000 Lakes," the high concentration of Minnesota drug rehabs has led many to affectionately dub Minnesota the "Land of 10,000 Treatment Centers."
If you are struggling with drug addiction, trying to figure out how and where to begin the journey to a drug-free life can be a frightening and overwhelming experience. Minnesota addiction treatment centers have been nationally recognized and offer some of the best addiction care in the country.
If you're ready to take that important first step toward living clean, contact our addiction specialists today at (888)959-9381 and we'll put you in touch with an addiction treatment center that fits your specific needs.
Minnesota Substance Abuse Statistics
The Twin Cities metropolitan area, which encompasses Minneapolis, St. Paul, and the surrounding counties of Anoka, Dakota and Washington, has the highest percentage in the state of people who use or abuse addictive substances. In 2016, an estimated 2 percent of Minnesota adults met the criteria for a drug use disorder. That's approximately 110,000 people who were struggling with addiction. In 2014, 1.4 percent of the population entered an in-hospital Minnesota inpatient drug rehab program, 42 percent participated in a Minnesota short- or long-term residential program and 50.8 percent opted for Minnesota outpatient addiction treatment programs.
Regardless of the statistics that show otherwise, battling an addiction can make you feel as if you are completely alone.


Minnesota Addiction Treatment Options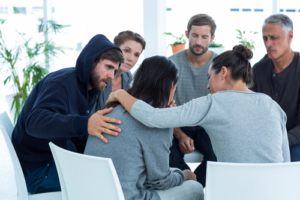 Typically, treatment programs are divided into two categories: inpatient and outpatient. Inpatient programs may or may not be hospital-based, depending on which facility you choose. In cases of severe or long-term addiction, withdrawal management may be necessary. Minnesota drug detox facilities, which can be found both in hospitals and as free-standing facilities, offer a way for you to go through a medically supervised detoxification process. Once you are free of the addictive substance(s), the active treatment process can begin.
Outpatient treatment programs require visits to the rehab facility at varying intervals. Typically, outpatient treatment starts out intensively, such as attending five days a week, then gradually decreasing to once or twice a week. Similar to inpatient rehab, the length of outpatient programs will vary depending on the needs of the individual and the recommendations of the treatment team.
If you are in need of an inpatient or outpatient drug rehab program, call our treatment professionals today at (888)959-9381 for assistance in making this important decision.
Minnesota Inpatient Drug Rehabs
Inpatient rehabilitation is often recommended for those who need to get away from their immediate environments to have the greatest chance of success. Minnesota inpatient drug rehabs require you to live at the treatment facility for the duration of the program. Individual circumstances and the severity of the addiction determine the length of the program. Typically, inpatient treatment programs range anywhere from 21 days to 90 days.
Minnesota inpatient drug rehab facilities offer a variety of helpful programs. Some even offer population-specific treatment options based on gender, cultural background, and sexual orientation.
Call our treatment specialists today at (888)959-9381 for help with finding a drug rehab facility that fits your specific needs.
Minnesota Outpatient Drug Abuse Treatment Programs
Outpatient treatment programs are typically recommended in two scenarios: You need additional care after leaving inpatient treatment, or your addiction hasn't yet developed to the severity that requires complete removal from your day-to-day environment. Minnesota outpatient drug abuse treatment programs can vary in length from three months to a year, depending on the individual and how well they progress in their recovery. Also, each Minnesota drug rehab facility has its own expectation of treatment duration. For example, some facilities only allow outpatient treatment for up to six months.
Outpatient programs focus heavily on therapeutic techniques and long-term drug-free maintenance. In order to ensure that you're selecting the appropriate outpatient rehab program, contact our rehabilitation professionals today.


Minnesota Sober Living Homes
Following inpatient and outpatient addiction treatment, counselors may recommend that you live in a sober facility for a period of time. Clean living facilities help bridge the gap between the safety of the treatment environment and the outside environment, where you may find yourself faced with triggers. Triggers are people, places, and things that remind you of your old using life. These triggers can be difficult to manage and can also cause you to relapse.
Minnesota sober living homes can provide that extra support you need. While you may still be receiving support from an addiction counselor, there will also be the added support from a house manager and fellow residents to help you maintain your drug-free life. Some of Minnesota's many clean living facilities include mansions that can be found in the historic neighborhoods of St. Paul's Dayton's Bluff and in Minneapolis's Lakes Area.
If you are in need of inpatient drug abuse treatment, outpatient treatment or a sober living environment, contact our knowledgeable and understanding addiction specialists today at (888)959-9381 for assistance in making a potentially life-saving decision.