Mississippi Substance Abuse Statistics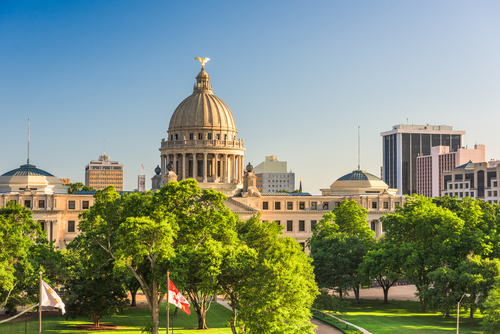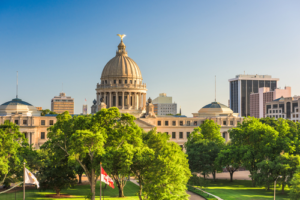 In their 2015 report, the Substance Abuse and Mental Health Services Association (SAMHSA) showed that 188,000 residents of Mississippi self-reported usage of illegal street drugs. In addition, 120,000 reported having an alcohol use disorder. These statistics were self-reported, so they do not reflect those that did not disclose their usage. This suggests a large need for treatment in the state.
If left untreated, substance use disorders can eventually lead to problems at work and home. Addiction most often needs professional treatment to overcome. Mississippi alcohol rehab and drug rehabilitation are trusted, tested options for substance abuse. We can point you in the right direction.
Cities with high numbers of people seeking care at Mississippi drug rehabs include Olive Branch and Tupelo. Large urban areas tend to have higher densities of drug users. However, rural communities with high levels of poverty are also common places to find excessive drug use.
Whether you're struggling with alcohol, use of illicit substances, or opioid use disorder, help is just a phone call away.
If you're seeking Mississippi addiction treatment, we urge you to call our Mississippi rehab specialists at (888)959-9381 today. We are a network of addiction treatment providers that can help you to locate the best rehabilitation option for you.
Mississippi Inpatient Drug Abuse Treatment Centers
Mississippi inpatient drug abuse treatment centers are available for those who need monitored rehabilitation. People who are most likely to use this form of service are those who have found it impossible to control their addiction on their own. If you have insurance or are eligible for Medicaid, you may be able to receive this care at little or no cost.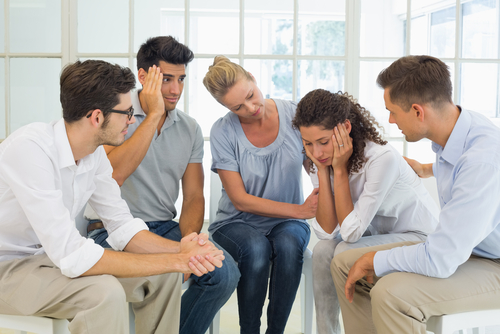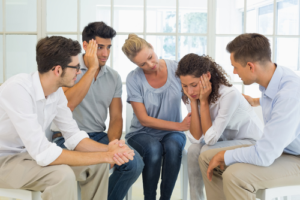 Many of the inpatient locations for Mississippi drug detox offer buprenorphine and naltrexone treatment. Medication-assisted or nonmedicated detox is typically the first step in the inpatient process. This process allows you to have the drug fully removed from your body and for you to move safely past the worst stages before you begin therapeutic treatment. Medication, if offered, is designed to reduce cravings and symptoms during the withdrawal period. You can expect to be monitored on a constant basis in order to ensure your health and overall well-being.
Following detox, inpatient programs become residential care facilities. They offer access to one-on-one and group therapies, classes on life skills, exercise and meditation opportunities, and more. Depending on your needs, they typically last a minimum of 30 days but can be used for many months as well. You can expect to be tested for co-morbid mental health disorders, as sometimes one disorder will feed off of the other. If you have depression or other mood disorders, they will be treated at the same time.
The sooner you call, the sooner you can be started on your way to freedom from addiction.


Mississippi Outpatient Drug Rehabilitation
Mississippi outpatient addiction treatment programs are available for those who need or wish to stay relatively close to home. This allows you to go to work or school and be with your family while receiving the necessary care. As with inpatient rehabilitation, you may receive buprenorphine or naltrexone treatment in order to help reduce cravings.
Outpatient rehabilitation in Mississippi varies much like inpatient therapy, as you can find strategies designed specifically for your age, gender, sexual orientation, or faith. From religious-based groups that meet weekly to community health centers that provide daily services, we can help you find a location that best meets your needs. Reach out to our Mississippi addiction specialists today at (888)959-9381.
Mississippi Sober Living Homes
If you are not ready to make the leap between inpatient care and living drug-free on your own, there are sober living homes available. These short-term residences are designed to be a transition between inpatient rehabilitation and outpatient services. You'll be able to go to work and live your life while you are in the sober living home. You'll likely have a curfew and undergo drug testing, giving you a chance to prove to yourself that you can overcome the substance use disorder. While at the home, you'll meet others just like yourself, undergo mental health counseling, and take advantage of other available services.
When you call us, we can help to arrange placement in one of these homes if necessary. You can expect to meet new friends that will walk this road with you for the rest of your life. Additionally, many of these homes offer job-finding services and classes on basic life skills.
Whether you have questions about financial concerns or how to get started in a sober living home, we encourage you to contact our network of addiction treatment providers.
No matter what your circumstances may be, we want to hear from you. We're available to answer questions, help you find financial assistance, and begin the process of finding a rehabilitation that works for you. We've helped thousands of people just like you to defeat substance use disorder. It starts with you reaching out to us.