If you struggle with substance abuse, know that you are not alone. We offer information about Missouri drug rehabs to get you the help you need.
Call our addiction specialists today at (888)959-9381 to learn more.
Missouri Substance Abuse Statistics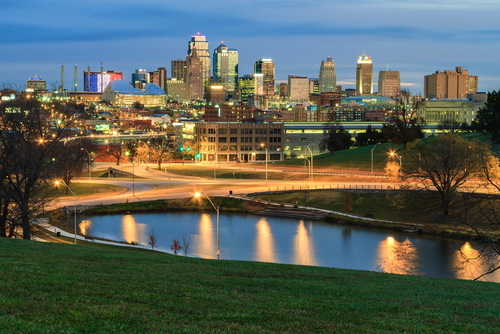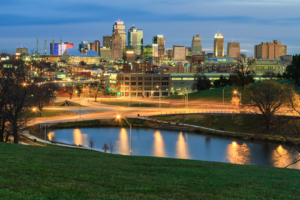 Approximately 477,000 people in Missouri were dependent on drugs or an illicit substance from 2005 to 2006; this is about 10 percent of the population. The majority of people with a substance use disorder are 26 years of age or older. According to law enforcement officials in St. Louis, various forms of heroin are consistently available to the community. Research indicates that the market for heroin in the St. Louis area continues to grow and increase in complexity.
Law enforcement officials in Missouri report an increase in the availability of methamphetamine throughout the rural western region. Missouri has experienced an increase in admissions to substance abuse treatment facilities for methamphetamine abuse and addiction.
In Missouri, alcohol is considered one of the most common problems among individuals who enter into treatment at substance abuse facilities. Alcohol is also commonly noted as a secondary substance abuse issue for individuals seeking treatment.
We can help you learn about a variety of substance abuse and alcohol addiction treatment options in your area.


Missouri Cities With the Highest Concentration of Substance Abuse
Missouri is anchored by two major metropolitan cities: the St. Louis metropolitan area in Eastern Missouri and Kansas City in Western Missouri. According to researchers, heroin, methamphetamine and prescription pain medications are among the most commonly abused substances in these major metropolitan areas.
Missouri has several communities with a high concentration of substance abuse. St. Louis, St. Charles County, Kansas City, Washington and Jefferson County all demonstrate an uptick in the concentration of substance abuse when compared to other cities in the state of Missouri. While heroin is a major growing crisis across the entire Missouri region, it is particularly problematic for St. Charles and Jefferson counties. In Washington, Missouri, the manufacture and use of methamphetamine reign supreme over other cities in Missouri. In addition to the pervasive problem of illegal drugs in Missouri, the abuse of prescription medication is a substantial problem.
Contact our addiction specialists at (888)959-9381 today to learn more about how we can help.
Missouri Inpatient Drug Rehabs
Missouri is in America's heartland, but it can be difficult for some individuals to locate quality Missouri inpatient drug rehabs in their area without help. Fortunately, we are here to help you learn more about Missouri's many state-of-the-art residential facilities that focus on the treatment of substance use disorders. Missouri inpatient drug rehabs often begin with detox, and these facilities offer some of the safest and most effective methods to help you achieve sobriety and recovery.
Many Missouri addiction treatment centers offer a variety of approaches to help individuals achieve recovery. With our network of inpatient rehab centers, you can easily find an inpatient rehab program that meets and exceeds your individual needs. Local residential facilities offer exceptional detox programs as well as effective aftercare strategies and services. These Missouri inpatient rehab programs are specially designed to get lasting results.
If you or a loved one is struggling with substance abuse or alcohol abuse, the battle may seem impossible. Professionals who specialize in substance abuse will give you the best chance of lifelong sobriety. We can help you find the best inpatient rehab center that meets your unique needs. Contact our addiction specialists today at (888)959-9381 to get on the road to recovery.
Missouri Outpatient Addiction Treatment Programs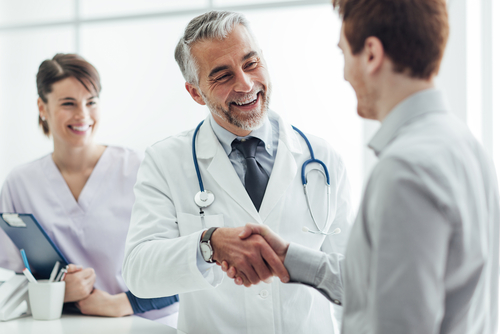 Substance abuse and addiction can creep up and impact anyone. If you are starting to question your substance use or alcohol consumption habits, an immediate intervention with an outpatient rehab program in Missouri may be appropriate for you.
Our network has a variety of Missouri alcohol rehab programs and outpatient substance abuse treatment programs. If you or someone you know is looking for treatment for substance abuse, it is important to know the best Missouri outpatient addiction treatment programs available.
Outpatient drug rehab in Missouri is best suited for individuals with less severe substance abuse issues. Individuals who participate in outpatient substance abuse programs will benefit the most if they are able to abstain from substance use in between outpatient treatment sessions. Outpatient rehab programs treat individuals who are in the early stages of abuse and addiction, and they may be a good fit for people who have work and family obligations to maintain while receiving treatment.

Missouri Sober Living Homes
Sober living homes are a type of transitional program that provides substance abuse and alcohol treatment in conjunction with supportive housing. Sober living homes are a type of aftercare to help you identify a sober lifestyle community that enables your continued abstinence from drugs and alcohol long after you have left a substance abuse rehab program. Many individuals on the road to recovery choose a sober living home as their place to stay when they successfully complete treatment because they desire a safe and supportive community to help maintain sobriety.
When you reach out to us for help, we can help you find transitional housing that meets or exceeds state and national requirements for sober living communities.
If you have questions about Missouri drug detox centers or other resources near you, do not hesitate to contact us to find out more. We are here to answer all of your questions. Call our addiction specialists at (888)959-9381 today!