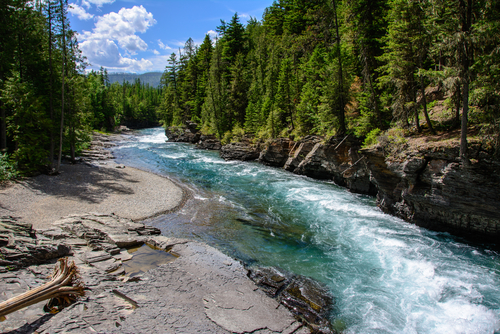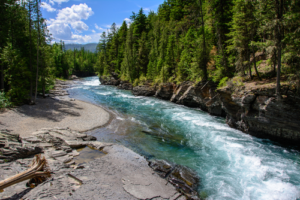 If you or someone you love needs help finding high-quality Montana drug rehabs, we can help. There are many different types of treatments for substance use disorders, and we have a wealth of information on Montana drug rehab to help you find the program that best suits your issues.
Call our addiction specialists today at (888)959-9381 to get the help you need.
Montana Drug Abuse and Rehab Statistics
Montana ranks among the highest in the U.S. for dependence on illicit drugs among people age 12–17. The national average is 8 percent for illicit drug use, and Montana ranks at 10 percent.
Missoula has the highest rate of illicit drug use — including heroin — in the state, according to SAMHSA. Cocaine is most commonly found in Billings and Great Falls. Crack cocaine is considered a major problem on Native American reservations. Ecstasy is found in Billings and Great Falls as well as in the college towns of Missoula and Bozeman. Ketamine and GHB are not commonly found in Montana.
Methamphetamine and prescription opiate drugs are the most commonly abused drugs in Montana. Heroin is one of the least commonly abused drugs.
Montana has nine drug treatment centers, including three that offer inpatient and outpatient programs, two that only offer inpatient programs, and 11 that offer outpatient programs. The state has 37 sober living homes.
Twice as many men get help for substance use disorder in Montana than women.
If you are confused about the drug and alcohol rehab possibilities, just call our addiction specialists.


Montana Inpatient Drug Rehabilitation or Outpatient Addiction Treatment
There are two types of rehab options available. Undergoing Montana inpatient drug rehabitation means you will live in a secure and comfortable environment designed to eliminate triggers that entice you to take the drug you are dependent upon. You will also undergo detoxification and recovery treatments under the supervision of trained and caring professionals whose aim is to make your recovery as easy as possible. The amount of time you spend in an inpatient program will depend on the type of drug you take and how long you have been taking it. It may take one to three months before you can confidently return to society. Inpatient programs are often followed by aftercare programs that monitor your activities to ensure that you do not relapse. Montana alcohol rehab programs follow these models as well.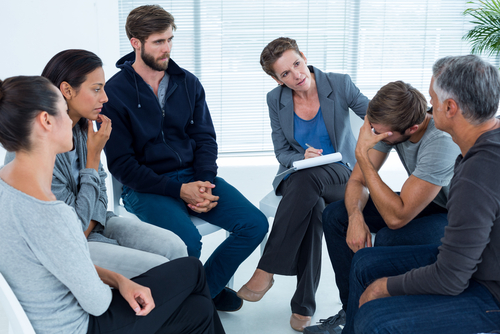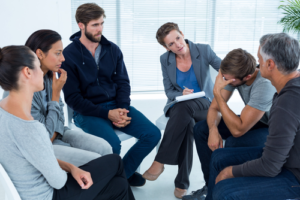 Montana outpatient addiction treatment programs consist of multiple weekly treatment sessions, but you live at home the entire time. For this type of treatment, it is recommended that your substance use disorder is recent and that you have a supportive family or community to help you avoid triggers. Meth is highly addictive, and since meth is one of the most common and easily acquired substances used in Montana, it is recommended that users join an inpatient center to ensure that a relapse does not occur. Our addiction specialists can find the inpatient drug abuse treatment center or outpatient center that will consider your individual needs when you call (888)959-9381 today.
Types of Rehab Treatments
Montana addiction treatment is only successful when you are committed to recovery. The first thing to do is remove the drug from your system. This is called drug detoxification and may take from three to 14 days. Most Montana drug detox programs offer nonaddictive medication to help reduce the withdrawal symptoms that you may experience.
Counseling is another important step to recovery. It can be individual or group counseling, and both play an important role. Individual counseling can help you identify the reasons why you turned to drugs as well as identify potential triggers that tempt you to take drugs. Group counseling allows you to hear the stories of other people seeking recovery and lets other people hear your issues and provide support.
You may also benefit from a traditional 12-step program where you have guidance and support at each level of recovery. Other programs offer time for you to spend with horses or other animals, music, and arts and crafts as therapy to help you relax while you are undergoing treatment.
The counseling you receive in Montana will be tailored to your specific needs. For example, teenagers taking methamphetamine may need a different approach than a businessperson who has become addicted to prescription painkillers.

The Recovery Stage
Once you have reached the recovery stage, you may have the option of staying in a sober living home for a few weeks before you return home. In a sober living home, you will have more freedom than in a recovery center, but you will be expected to follow certain rules. Living in a sober living home is a good way to transition to a life without drugs. Recovery support services may include education or employment support, mentoring and coaching, family counseling, parenting education and even transportation to and from your recovery-oriented activities.
If you would like more information on the different types of addiction treatment programs in Montana, or if you need help finding one that suits your lifestyle, call our treatment specialists today at (888)959-9381 to take the first step toward regaining control of your life.