Nebraska Substance Abuse Statistics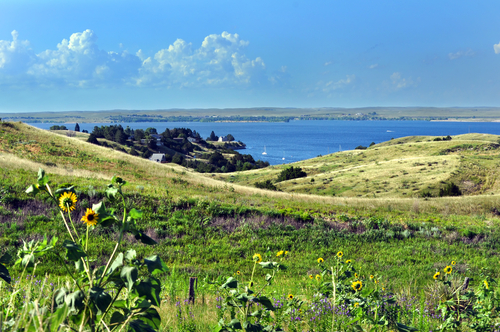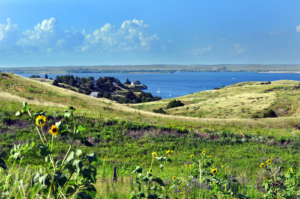 Interstate-80 traversing east to west throughout Nebraska makes the state easily accessible to drug traffickers from both the east and west coasts. Law enforcement officials report that a major illegal substance market exists in Omaha. Omaha's prime location enables suppliers and buyers with the opportunity to branch out into many communities within close proximity. Substance abuse is no respecter of persons. Substance abuse and addiction happen to the rich and the poor, the educated and the uneducated, each gender and all ethnic groups.
Learn more about Nebraska drug rehabs by contacting our addiction specialists today at (888)959-9381 for answers.
Nebraska Cities With the Highest Concentration of Substance Abuse
Although many people often equate illegal drug traffic with large, metropolitan cities, the problem is also increasing in small communities. Some of the cities and towns in Nebraska that are hit hardest by substance abuse include:
Columbus
Fremont
Grand Island
Kearney
Lexington
Lincoln
Norfolk
North Platte
Omaha
People suffering from substance addiction are often thought to have insufficient willpower to overcome the problem. Others incorrectly assume that individuals continue abusing alcohol or drugs because they are simply immoral. However, addiction occurs because of a combination of chemical changes in the brain.
Initially, people use substances in anticipation of experiencing a pleasant effect, and they are rewarded. Under the influence of a substance, the brain produces and releases increased levels of dopamine, which creates the euphoric effect. Substance users continue using the drug to experience the feeling again. However, over time, the brain determines to normalize dopamine levels. Neurons reduce the amount of the neurotransmitter produced. The number of dopamine receptor sites also decrease in number. In order to experience the euphoric effect, users must increase the amount of the substance used or abuse the substance more frequently. However, the brain continually fights to counteract the effect. As this occurs, dopamine levels decrease more and more. Eventually, individuals must use the substance of choice in order to achieve a normal level of dopamine.
Each time someone uses their preferred drug, the brain records the circumstances surrounding the event. The memories created may involve a particular time of day, specific locations or the people with whom the substance user associates. When the time of day arrives, the individual journeys to the locations or keeps company with other users; the brain subconsciously equates the factors with substance abuse, which causes the individual to experience cravings for the substance.

Nebraska Inpatient Drug Rehabs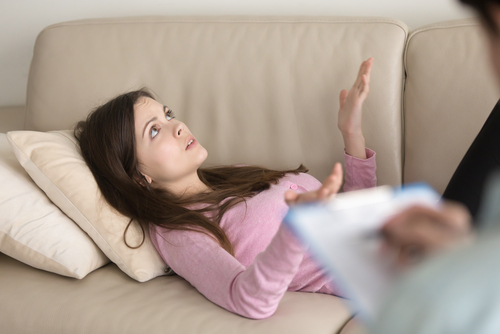 Nebraska Inpatient drug rehabs are independent or hospital-based facilities created to help clients with moderate to severe addictions overcome substance abuse while they live within the facility for a determined length of time. Under the supervision and guidance of trained, certified and licensed counselors and therapists, you may receive treatment for 30, 60 or 90 days or longer.
After being admitted to an inpatient rehabilitation center, you are thoroughly interviewed to determine the type of substance abused and the duration of the habit. During the admittance process, you provide your medical history as well as receive a physical and a psychological evaluation. From this knowledge, caregivers create a treatment plan designed to accommodate your individual needs.
For the first few days up to the first week, you may need to undergo a detoxification process as your body naturally eliminates the substance. The brain and body must adjust to sobriety. Many inpatient facilities offer Nebraska drug detox care. However, some facilities may require that you undergo the process in a hospital environment.
Following Nebraska drug detox, you will embark on the recovery process. Nebraska inpatient drug rehab typically requires you to attend one-on-one counseling with a therapist, group counseling sessions and possibly family counseling. During the meetings, you will learn more about the factors and biological reasons behind the problem. You'll also learn the skills needed to overcome cravings and change behaviors that increase the likelihood of relapse.
Many Nebraska addiction treatment facilities provide various activities that are designed to help clients change their behavior and thought processes while enjoying a pleasant pastime or learning a new skill. The different types of activities may involve arts and crafts, music, working with animals or going on outings.
If you are searching for a drug detox center, call our addiction specialists at (888)959-9381 for guidance.
Nebraska Outpatient Drug Rehabs
Nebraska outpatient drug rehabs are designed to provide counseling and therapy to clients who have mild to moderate substance abuse problems. Counselors and therapists offer sessions in private offices, at public meeting places or within treatment facilities. You will attend treatment program sessions as prescribed for the designated number of hours each day and days per week. You are free to live at home, go to work and care for your family. The length of time needed for treatment completion varies from one individual to the next. However, the time period is often shorter compared to programs offered in inpatient facilities. Counseling and therapy sessions often include individualized, group and family counseling.


Nebraska Sober Living Homes
After undergoing Nebraska drug detox and an inpatient program, clients have the option of continuing the recovery process in a sober living environment. Sober living homes may be affiliated with an inpatient facility, or they might be homes within a typical community. The home is designed to house a group of recovering individuals with limited supervision.
While in the home, you might have assigned duties. You may simply be required to manage personal and common areas, prepare meals, do laundry and complete housework similar to a group of roommates in a typical cohabitation situation. You might also have a job. While in the home, you will continue attending counseling and therapy sessions while strengthening the skills needed to live a sober lifestyle. When ready, you can return to a normal life with ongoing support.
Whether you need more information about Nebraska drug detox, Nebraska alcohol rehab or other substance abuse treatment, we can help. Call our addiction specialists at (888)959-9381 today.