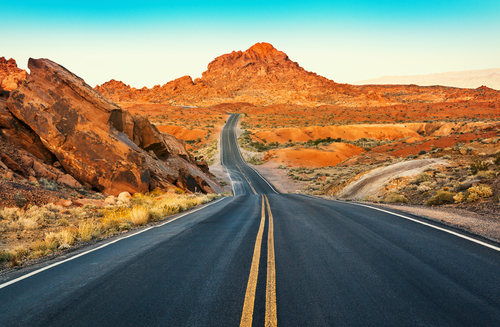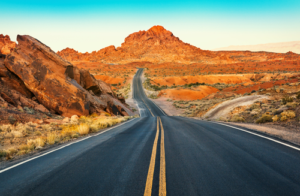 Drugs affect the lives of many Nevada residents. Within some of the larger cities such as Reno and Las Vegas, tens of thousands of people are struggling with their addictions every day. While these conditions can be overwhelming, you should know that there is help available. If you're looking to learn more about Nevada drug rehabs, we can assist. If you are ready to once again enjoy a fulfilling and healthy life, please call one of our addiction specialists today at (888)959-9381.
A Look at Addiction in Nevada
Even with the services now being offered at many Nevada addiction treatment centers, some residents never even consider seeking out professional help. One of the reasons for this is because an addiction is often paired with denial. People often believe that they have full control over their disease because they are able to hold a job or care for their family. Unfortunately, an addiction will eventually impact every facet of one's life. This includes family, friends, physical health, mental health, and career.
According to one recent study funded by the CDC and conducted at UNLV, just over 10 percent of adults in Nevada have used an illicit drug within the past 30 days. While some of these individuals are able to move on with their lives, others may develop substance abuse issues. As time goes on and their tolerance grows, they may reach a point when they can no longer function without those chemicals in their system.


Nevada Substance Abuse Statistics
According to the National Survey of Substance Abuse Treatment Services, Nevada remains one of the top 10 states for many different drug abuse categories. These include the recent use of illicit drugs, the abuse of prescription medication, and physical dependence on alcohol. Some of the most commonly abused drugs in Nevada include cocaine, heroin, amphetamines, and prescription opiates. Within just a short period of time, all of these substances can change the way that the brain functions. Nevada alcohol rehab centers and drug abuse treatment facilities have helped countless locals address the mental aspect of their addictions as well as the physical side effects. Contact one of our addiction specialists at (888)959-9381, and take that first step toward a life of sobriety.
Understanding Withdrawal Symptoms
Withdrawals symptoms are typically a sign of addiction. If you find yourself experiencing painful symptoms when the drug is unavailable, it's time to seek help. After using any powerful substance for an extended period of time, your body will begin to rely on those substances in order to operate normally. You may lose the ability to produce key hormones that give you energy and improve your mood. As you come off of the substance, your withdrawal symptoms may range from nausea to insomnia. At a Nevada drug detox facility, you will have 24/7 support from addiction specialists who are devoted to keeping you healthy and comfortable. If you have struggled with these symptoms in the past, contact our treatment specialists today at (888)959-9381 to learn more about your options for treatment.
The Benefits of Long-Term Nevada Inpatient Addiction Treatment Centers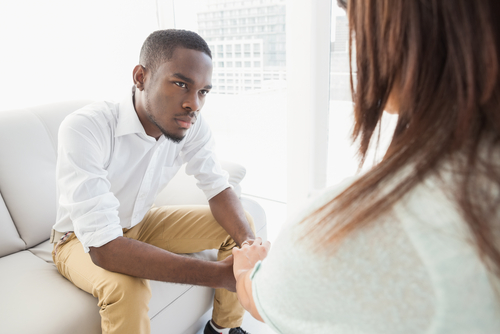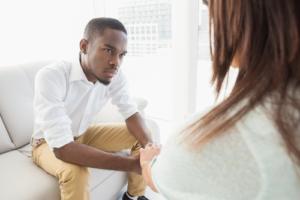 An addiction is not — as was once believed — a lack of self-control. These disorders are extremely complex, and they are almost always caused by dozens of different factors over the course of one's life. These factors include untreated mental health disorders, physical abuse, emotional abuse, past trauma, genetics, and acute injuries. If you want to beat your addiction permanently, you must address each of these individual issues during your stay at the recovery center.
At the drug rehab facility, you will be given access to a variety of important services. The first stage of your recovery will involve meeting with an addiction specialist who can help you come up with a comprehensive treatment plan. You can then transition to different services such as personal counseling, family counseling, and group therapy. As time goes on, you will learn how to identify addiction triggers and employ better coping skills. All of these safe and effective services are only a phone call away.


Transitioning to a Nevada Outpatient Addiction Treatment Program
After you have completed your inpatient treatment, you may look into a Nevada outpatient addiction treatment program. An outpatient program may also be ideal if you have a milder addiction or are unable to leave behind your personal responsibilities to live in a facility. This program is designed to give you ongoing support to overcome an addiction while continuing to work, go to school, or care for family members.
Permanently beating an addiction is no easy task, but overcoming your dependence is going to change your life forever. We want to give you the support you need to push drugs and alcohol out of your life for good. If you or a loved one is struggling with an addiction, you should realize that assistance is only a phone call away. Call our addiction specialists today at (888)959-9381 to learn more about how we can help you take the first steps.