North Dakota Substance Abuse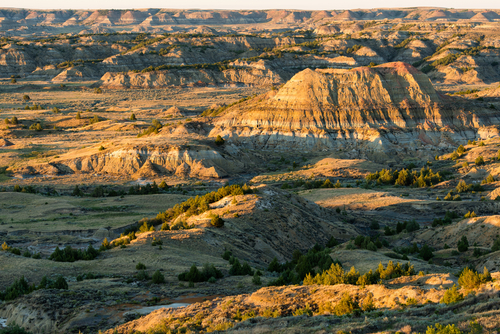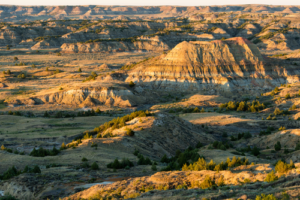 Are you struggling with substance abuse and getting nowhere? If so, it's time to get help. If you had a broken leg, you would seek help from a doctor. The same is true with drug addiction. Many people get clean and sober and stay that way after treatment; you can too. There are many North Dakota drug rehabs to choose from, and we can help you find one that's right for you.
Many programs are covered by insurance or are privately or publicly funded. From outpatient programs near your home to long-term residential treatment centers, a North Dakota addiction treatment program can help you turn your life around.
Our addiction specialists are available 24/7, so give us a call right now at (888)959-9381, and we'll explore your options together.
Which Cities in North Dakota Have the Most Substance Abuse?
Substance abuse in North Dakota is fairly consistent across the state. Cocaine and heroin are difficult to find but increasing in their availability. The majority of North Dakota substance abuse involves alcohol, and as of 2005, North Dakota leads the nation in binge drinking across all age groups. Among young people between 12 and 20 years old, almost half have consumed alcohol in the last 30 days, and nearly one-third had indulged in binge drinking. These percentages are the highest in the nation.
North Dakota residents typically have five or more drinks at a time on two or more occasions per month. According to surveys, people in North Dakota see binge drinking as safe, and adults in North Dakota lead the nation in using and abusing alcohol.
Methamphetamine use and production is increasing as well. As of 2004, North Dakota was in the top 20 states for meth lab seizures, and admissions at rehab facilities for methamphetamine treatment are increasing. If you have a methamphetamine addiction and you want to quit, we want to help.
About 72 percent of all admissions to substance abuse treatment centers in 1999 were men, and almost 25 percent of those men were Native Americans and Alaska Natives.


What Kind of North Dakota Addiction Treatment Is Available?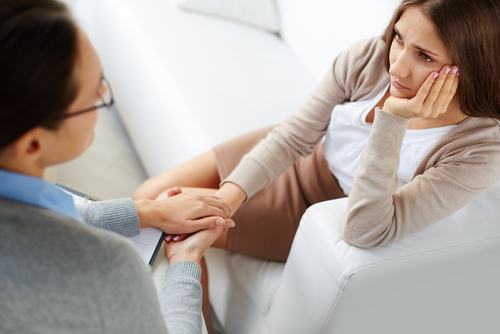 There are many North Dakota addiction treatment options in addition to sober living homes. Some treatment centers admit anyone with a substance problem. Others cater exclusively to men, women, teens, LGBT individuals, Native Americans, older adults, Christians, nurses or young adults. Others are specialized to those with a mental health condition like bipolar disorder or post-traumatic stress disorder.
There are drug rehabs in rural communities and in big cities like Fargo, Bismarck and Grand Forks. Some programs are exclusively for those who have problems with alcohol; other programs are for people who are addicted to drugs like methamphetamine. Treatment may take place in hospitals, private facilities or neighborhood clinics.
No matter who you are, there's a program that can help you recover. Contact an addiction treatment specialist now at (888)959-9381 to learn more about North Dakota inpatient drug rehab and outpatient treatment programs.
North Dakota Outpatient Addiction Treatment Programs
Substance abuse outpatient treatment can be a good option for anyone who wants to get sober but doesn't want to live in a residential program. Outpatient care is less disruptive because it doesn't involve moving to a new place and being separated from friends and family. Another advantage of outpatient treatment is that you won't have to take a lengthy absence from work or school.
With outpatient treatment, you can get the help you need and still attend to matters at home. Most outpatient programs last from one to six months and require part-time or full-time attendance. Outpatient treatment may include individual counseling, group therapy, family counseling, and substance abuse education. Most outpatient programs require that patients attend support group meetings as well.


North Dakota Inpatient Drug Rehab
Those who participate in long-term residential treatment are more likely to stay clean and sober than those who receive only outpatient care. Residential treatment removes you from the environment where you used drugs. It also removes you from the stress of trying to raise a family or hold down a job. In residential treatment, you can focus solely on your recovery. North Dakota inpatient drug rehab  generally includes individual counseling, group therapy, family counseling, drug education, relapse prevention training and attendance at support groups. In most cases, you'll begin your treatment with a North Dakota drug detox program that rids your body of the drug.
Inpatient treatment can last from one month to two years. The environment is highly structured and designed to help recovering people adapt to a sober lifestyle. Some people attend outpatient programs after leaving long-term residential care; others may move on to sober living homes before resuming an independent lifestyle.
Sober living homes are halfway houses for people who have completed treatment but aren't ready to resume their lives. Sober houses involve little supervision although some sober living communities do offer minimal treatment services.
To learn more about long-term treatment, call one of our rehab specialists now at (888)959-9381.