Ohio Substance Abuse Statistics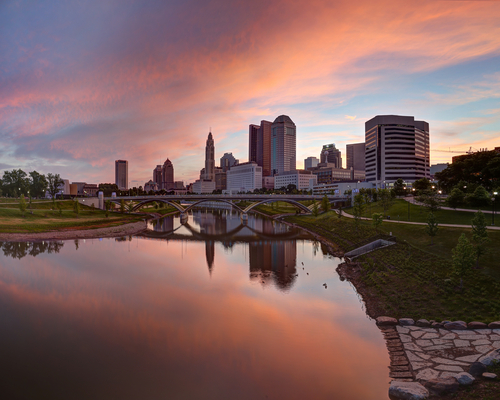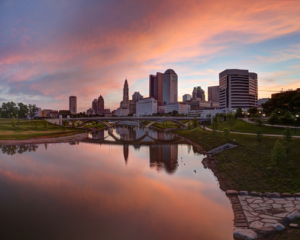 Substance abuse is a growing problem throughout the United States, including in Ohio. Ohio ranks 12th in the nation when it comes to substance abuse. People in their teens and early 20s are the most frequent users of illicit drugs in Ohio, much like the rest of the United States. The population with the second-highest rate of illicit drug use is adults ages 20 to 30, followed by adults ages 50 to 60. In Ohio, the most commonly abused drugs are prescription drugs, heroin, cocaine, crystal meth and methamphetamine. Studies of people in Ohio with substance abuse have also found that opioid and prescription painkiller abuse is often a gateway to heroin abuse.
In 2013, an estimated 9.4 percent of Ohioans used an illegal drug in the past month, and approximately 22.6 percent of them were between the ages of 18 and 20. A growing number of people are also abusing painkillers in Ohio; about 12.9 percent reported that they used prescription painkillers outside of their doctor's orders.


Ohio Cities With the Highest Concentration of Substance Abuse
In Ohio, the largest cities tend to have the highest concentration of substance abuse. Cleveland, Cincinnati, Toledo, Athens, Dayton, Youngstown and Akron all have a high concentration of drug use, with cocaine, crack, heroin and prescription opioids typically being the drug of choice. In each of these cities, drugs are widely available on the street, contributing to the high abuse rate. In Columbus, black tar heroin is the most popular variety of heroin available on the street. The suburbs of Columbus, including Grove City, Hilliard, Gahanna, Westerville and Groveport have seen similar increases in heroin abuse.
Smaller cities in Ohio, including Chillicothe, Washington Courthouse, Hamilton and Canton, have also reported high concentrations of heroin and prescription opioid use. In Ohio, the Akron area has seen an increase in heroin use and powdered cocaine. Cincinnati, Dayton and Toledo have all noted an increase in heroin use in 2016 compared to 2015. Meanwhile, Cleveland and Toledo have reported increases in prescription opioid abuse in 2016. Ohio's smaller towns, including Millersport, Newark and Portsmouth, are also experiencing considerable increases in their rates of heroin, opioid and prescription painkiller abuse.
Contact our Ohio addiction specialists today at (888)959-9381 to learn more about Ohio addiction treatment methods.
Ohio Inpatient Rehabilitation Programs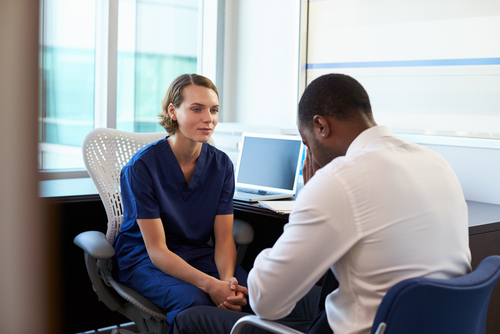 Ohio drug detox programs vary based on the severity of a person's addiction and the type of drugs that the person has used. Some of these Ohio inpatient drug rehab programs are based on demographic characteristics, serving teenagers, adults and senior citizens of all faiths and sexual orientations. Other Ohio drug detox treatments focus on the type of drug addiction, such as heroin or methamphetamine. Medically supervised Ohio addiction treatment programs are also available for pregnant women and people with particular medical needs. During an inpatient rehab program, you will be medically supervised and have treatment sessions with counselors, therapists and physicians who are familiar with all types of substance abuse disorders.
Call our rehab specialists today at (888)959-9381 to find out more about Ohio inpatient drug rehab options.
Ohio Outpatient Drug Abuse Treatment
Ohio outpatient addiction treatment programs provide a safe space for people with substance abuse disorders to receive treatment. An outpatient treatment option for substance abuse may be helpful for people who want a higher level of family inclusion. In this type of a treatment program, you would still return home each day, implementing the healthy living strategies you have learned. The duration of an outpatient rehab program ranges from several weeks to several months. Each person's outpatient rehab services are customized and may include individual counseling, group counseling and activities so that you can learn coping strategies and ways to avoid situations that put you at risk for future substance abuse. Outpatient rehab programs are located throughout Ohio, with convenient locations that are close to all major cities.


Ohio Sober Living Homes
A sober living home offers a holistic Ohio treatment option that helps people with substance abuse disorders to discover healthy living strategies while maintaining sobriety from drugs. These thorough programs help you to work through the causes of substance abuse so that you can participate in customized treatment plans that are tailored to your situation. This type of elongated treatment also allows for a combination of traditional therapy methods and natural ways of overcoming substance abuse to enter a pattern of sober living. Our Ohio alcohol rehab and drug detox professionals are available at 888-389-1299 to explain more.
If you or one of your loved ones needs professional help to conquer an addiction, don't wait. Speak to one of our professional Ohio drug rehab specialists at (888)959-9381 today.