Substance Abuse Statistics in Oklahoma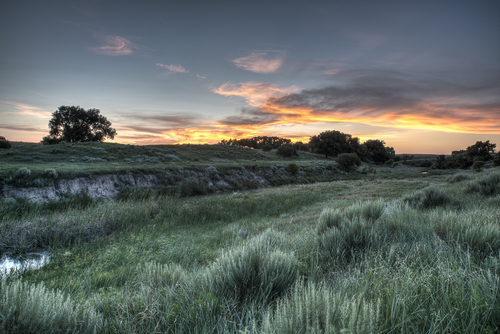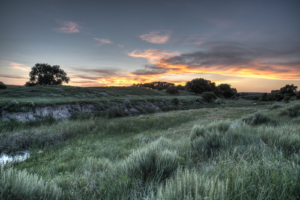 Addiction can be a difficult thing to face, whether the problem belongs to you or a loved one. The Oklahoma Department of Mental Health and Substance Abuse Services reports that the state remains on the top 10 list for prescription analgesic sales and prescription medication abuse. One out of every 12 citizens admits to abusing prescription formulations.
You do not need to fight substance abuse alone. To learn more about Oklahoma drug rehabs, call our addiction specialists today at (888)959-9381.
Cities in Oklahoma With the Highest Concentration of Substance Abuse
Substance abuse affects every sector of society. The problem affects poor neighborhoods, upper-class suburbs, and wealthy communities alike. According to the Oklahoma Department of Mental Health and Substance Abuse Services, 20 percent of the adult population in each county across the state is estimated to use controlled substances. However, based on data obtained from the Centers for Disease Control and Prevention, the following cities are the hardest hit by drug abuse:
Ada
Ardmore
Durant
Duncan
Fort Smith
Lawton
McAlester
Muskogee
Oklahoma City
Shawnee
Tahlequah
Tulsa
Substance use encourages the production and release of the "feel-good" neurotransmitter chemical known as dopamine. Dopamine levels can reach levels up to 10 times higher than normal, depending on the type and amount of substance used. The euphoric feeling entices individuals to repeat usage. Over time, the brain acts to normalize dopamine levels by producing less of the chemical and decreasing the number of available receptor sites. Eventually, the reduction becomes so severe that substance users must get high in order to feel normal.
The brain also records the scenario revolving around a pleasant substance-use experience in terms of locations, associates or circumstances. Whenever a substance user ventures to specific destinations, is in the company of other users, or puts themselves in situations similar to past party experiences, the brain triggers the memory of substance use. The subconscious memories cause cravings.
Although Oklahoma addiction treatment is available, many never seek help.


Oklahoma Inpatient Drug Rehabs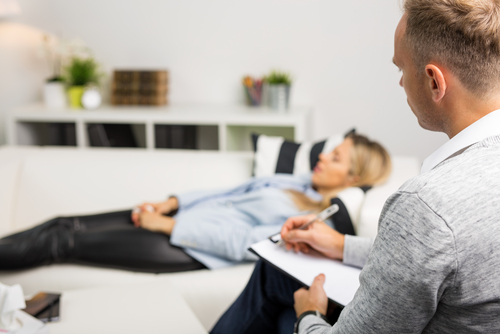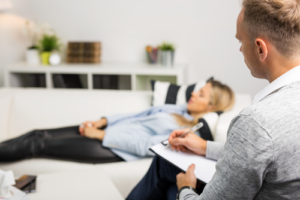 Whether you need to undergo Oklahoma drug detox or desire to attend Oklahoma alcohol rehab sessions, help is a phone call away. Inpatient rehabs provide substance abuse treatment programs for individuals agreeing to stay within the rehabilitation facility from 30 days to 12 or more months.
During admission, clients undergo physical and psychological evaluations to enable staff members to create a treatment program based on the person's individual needs. Initially, care revolves around monitoring the individual while their body eliminates all traces of the substance and adjusts to functioning without the drug of choice. Medicines may be administered to relieve some of the withdrawal symptoms and cravings.
Within days, the client begins individual and group counseling sessions. Facilities may additionally provide medication-assisted treatment programs, peer support, and 12-step programs. Therapy may also include family counseling, cognitive behavioral therapy, educational options, and diversionary activities. Independent and state-funded facilities are typically operated by licensed and certified counselors, physicians, and auxiliary medical personnel.
We can assist you in locating an inpatient drug rehab facility. Call our addiction specialists at (888)959-9381.
Oklahoma Outpatient Addiction Treatment Programs
Clients having mild to moderate substance abuse issues may opt for outpatient rehabilitation. Outpatient rehab programs enable individuals to attend counseling sessions at a particular location for determined lengths of time during the day, the afternoon or the evening. Clients are then free to return home, go to work or tend to their families during the remaining hours. The duration of outpatient treatment programs depends on the rehabilitation facility and the individual needs of a client. In general, individuals may need to attend sessions for a period lasting from 30 days to 12 months or longer.
Outpatient rehabilitation programs include individual counseling in private sessions with a licensed therapist. Sessions commonly include cognitive behavioral therapy, which helps clients to recognize the behaviors and thoughts that influence substance use. Participants then learn coping techniques and strategies designed to help them stay sober. They may also incorporate a type of reward system, which encourages the feeling of euphoria and satisfaction by attaining a reward upon completion of certain goals.
Facilities commonly offer group counseling options, which provide clients with the chance to meet with a therapist and other substance users to share personal experiences and obtain support. Family counseling provides families with the opportunity to learn more about substance abuse and improve their communication skills in addition to helping families heal relationships fractured by substance abuse.


Oklahoma Sober Living Homes
Sober living homes are facilities that provide ongoing structured care for individuals who have completed an inpatient substance abuse rehabilitation program. The option is typically preferred by individuals who do not feel secure during the early phase of recovery. They often believe that returning to society may result in a return to substance abuse.
Sober living programs help these people make a gradual transition to normal life while living with other early recovering clients. Under the supervision of a house manager, residents are required to take responsibility for a variety of tasks. The requirements may include maintaining personal areas, preparing meals, attending meetings, and possibly gaining employment or working with job placement services.
Contact our knowledgeable treatment specialists at (888)959-9381 today. They can help you determine the type of addiction treatment you might need and assist you in finding the right rehabilitation location for you.