Substance Abuse Statistics in Oregon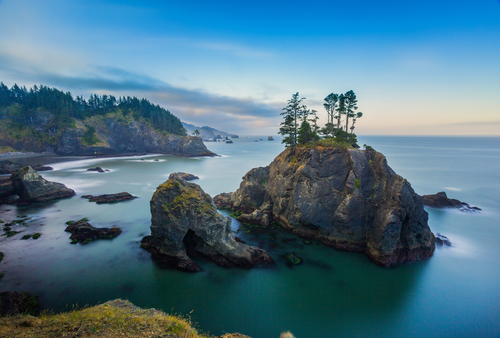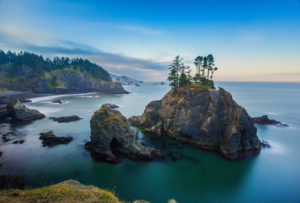 Oregon is no stranger to the rising epidemic of prescription and illicit drug use. Meth and cocaine are two of the most frequently used drugs across all demographics, according to the 2015 National Drug Abuse Statistics.
In addition, Oregon has one of the highest rates of prescription pain medication abuse in the country. A report from 2014 indicated that almost 1 in 4 Oregonians had an opioid pain medication prescription. To counter this, the Oregon Legislature formed the Alcohol and Drug Policy Commission designed to improve the overall effectiveness of drug treatment programs. This commission uses science and evidence-based studies to find more effective ways to provide useful immediate and long-term treatment strategies.
Want to know more? Call our addiction specialists at (888)959-9381.
Oregon Cities with the Highest Concentration of Substance Abuse
While the greatest amount of drug activity happens in the urban areas around Portland and Eugene, the rest of the state is not immune. Opioid addiction and the abuse of other drugs reaches households in every community across the state in all socio-economic groups. The good news is that recovery from substance abuse is possible with help from one of the many Oregon addiction treatment programs.
There is no one-size-fits-all model for addiction recovery, but there are a number of factors that can predict the effectiveness of a particular program on an individual based on their demographics. Understanding that addiction changes brain function and behavior is one important piece. Someone with substance use disorder often requires more than mere willpower to overcome the problem.
It is vital to treat the whole individual, and not just the symptom of using drugs or alcohol. Sometimes there are underlying mental or emotional issues that need to be addressed. Effective treatment often starts with a comprehensive evaluation to determine the exact needs of the individual. It is also important that the individualized program be flexible enough to switch strategies if you are not responding. The treatment plan should be continually assessed and amended as needed.


Oregon Inpatient Drug Rehabs
If you or a loved one needs help with a substance use disorder, the first step is alcohol or drug detoxification. In some cases, medically managed withdrawal is necessary. Many Oregon drug detox programs have medical staff who monitor you during the process to achieve a safe detox. They may offer medications to alleviate some of the cravings and symptoms while the drug is leaving your body.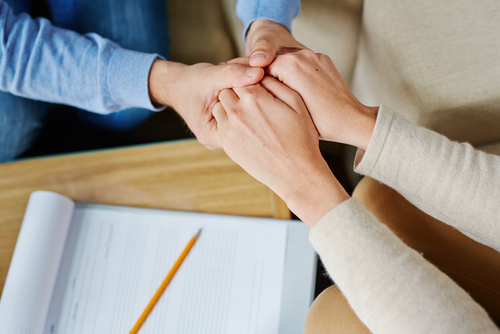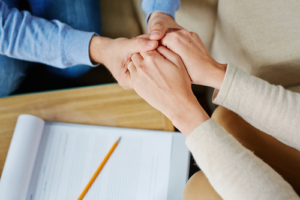 The next big decision is between inpatient and outpatient care. A number of short-term and long-term Oregon inpatient drug rehab programs are available. The primary benefit of inpatient care is that the individual is allowed time and space to focus on their recovery, free of the daily stresses and temptations that plague them. Short-term treatment is usually between 3 and 6 weeks long. Effective programs often focus on a modified version of 12-step, self-help programs. Aftercare consisting of counseling, self-help groups, or outpatient treatment is usually recommended after a short-term program to decrease the risk of relapse.
Long-term residential treatment can last 6 to 12 months or more. Long-term treatment in the form of a therapeutic community is highly structured. It often focuses on resocialization, learning new coping and life skills, and learning to find new outlets for your triggers. Additional programs such as job training are often a part of long-term residential treatment. Many of these therapeutic communities focus on a particular subset of the population, such as women, people who are homeless, teens, those with a comorbid mental health disorder, mothers with young children, or other groups. Whether you're looking for an Oregon alcohol rehab or drug treatment program, our treatment specialists can help you decide which type of treatment program would best serve your needs.
Call our addiction treatment specialists today at (888)959-9381.
Oregon Outpatient Addiction Treatment Programs
After alcohol or drug detoxification, an Oregon outpatient addiction treatment program can be an alternative therapeutic option. Outpatient treatment allows the individual to continue living their normal life, facing everyday realities as they learn to live drug-free. These programs are often a good choice for someone who has a full-time job, children, school, or other responsibilities.
Outpatient treatment varies in intensity. Some are full-day treatment programs with individual and group counseling and support similar to a residential rehab. Some programs offer nighttime and weekend classes to accommodate a work or school schedule. It is also common for someone to continue in outpatient rehabs in Oregon after completing an inpatient program.
To learn more about options for Oregon outpatient addiction treatment programs, call one of our addiction specialists today at (888)959-9381.
Oregon Sober Living Homes
A common saying among people in recovery is that you have to change playgrounds, playmates, and play places.
One of the biggest obstacles to maintaining recovery is a lack of appropriate, drug-free housing. Sober living homes can be especially helpful for those leaving long-term residential programs. Living in a somewhat structured environment can help the individual "practice" living on their own. Many sober living homes are tailored to a particular demographic, such as women, people with other physical or mental disorders, or those leaving the criminal justice system.
A study published in 2010 studied the effect of sober living homes on 300 individuals. The study found that sober living homes substantially reduced the rate of relapse and improved the rate of employment.