Pennsylvania Substance Abuse Information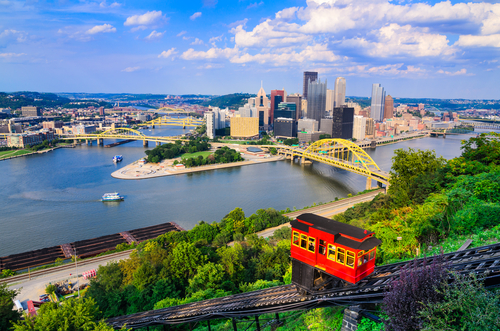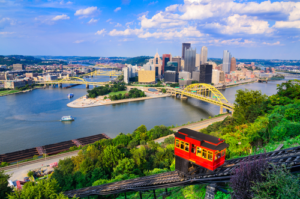 The No. 1 drug problem facing the Commonwealth of Pennsylvania is heroin abuse. The recent practice of cutting heroin with fentanyl, which is a short-acting opioid that's 50 times as potent as heroin, has amplified the risks associated with heroin abuse. Prescription drugs are also very commonly misused throughout Pennsylvania, and many public health officials believe that illicitly obtained opioids are a gateway into heroin abuse. Cocaine abuse remains a major issue in Philadelphia and the surrounding communities; other stimulants such as methamphetamine and related drugs have a lower profile in Pennsylvania than they do in many other states.
If you're struggling with a substance abuse issue, you have firsthand experience with the costs of addiction. Pennsylvania inpatient drug rehab services and other treatment programs may be able to help you turn your life around.
Our addiction specialists are here to offer you the support and guidance you need, so call (888)959-9381 today.
Which Locations in Pennsylvania Have the Highest Rates of Substance Abuse?
Philadelphia is the nexus for Pennsylvania's substance abuse problems. Not only is the city the place where the largest number of addicted individuals live, but it is also a major distribution center for drugs bound for other areas of Pennsylvania as well as for other parts of the Mid-Atlantic region. Pittsburgh and Erie are major Midwest distribution centers because they're busy ports. According to reports from the Drug Enforcement Administration, Mexican cartels control most of the drug supply coming into Philadelphia, but gangs based in the Dominican Republic control distribution on the city's streets.
Heroin is easy to find in Philadelphia, and although the availability of prescription drugs for illegal use is on the decline in many American cities, this does not appear to be the case in the City of Brotherly Love. This is also true of cocaine, which is at historically low levels of availability throughout most of the rest of the United States.

Pennsylvania Inpatient Drug Abuse Treatment Centers
An inpatient rehab is a controlled environment that allows you to focus on your recovery 24/7. Inpatient rehabs may involve anywhere between a 30-day stay to a year-long stay at a facility that specializes in addiction treatment. Inpatient rehabs typically give clients access to medically assisted detox services, which clients will need if their physical dependence upon a drug is severe. These services ease the discomfort of withdrawal, and easing that discomfort can go a long way in guarding against relapse.
Other benefits associated with inpatient drug rehabs include:
A stable environment: If you're struggling with addictive behaviors, you've probably observed that addiction seems to give rise to chaos in your personal life. An inpatient rehab offers a safe, secure, predictable environment where you can keep temptation at bay.
Round-the-clock access to counseling and medical services: If you find yourself going through a rough patch during your recovery, the counselors and health care providers you need for support will be right there.
A peer group that understands: As much as you may love your family and friends, if they don't have an addiction problem themselves, they can't really understand what you're going through as you begin your journey toward recovery. In an inpatient rehab facility, you will be surrounded by individuals who've had the same types of experiences you've had and who understand the challenges you're up against.
When you reach out to one of our addiction specialists, he or she can tell you about the Pennsylvania drug detox and Pennsylvania alcohol rehab resources that are available to you.
Take that first step and call our addiction specialists at (888)959-9381 today.
Pennsylvania Outpatient Drug Abuse Treatment and Sober Living Homes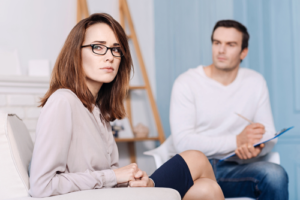 Pennsylvania outpatient drug abuse treatment centers involve daily treatment programs that take place at a clinic or a medical facility but allow you to return home or to a sober living situation at the end of the day.
Outpatient rehabs don't typically provide the medical support and immersive environment that severely addicted individuals may need for recovery. However, outpatient rehabs have the advantage of being flexible and offer access to many types of specialized therapy that can help you in your journey toward sobriety, including:
Cognitive behavioral strategies: This is a short-term therapy that's designed to help you analyze why you became addicted and work toward solutions for long-term sobriety.
Contingency management: This is an incentive-based system of rewards for milestones you achieve on your journey toward recovery.
Family therapy: This therapy focuses on improving communication skills among families.
Outpatient rehabs and sober living homes also give recovering individuals access to specialized education programs that are engineered to prevent relapse. In many Pennsylvania outpatient addiction treatment programs, you'll learn skills to address factors like low self-esteem, which may have contributed to the desire to take drugs in the first place.
If you need information about Pennsylvania addiction treatment, we can help. Our rehab specialists can assist you in evaluating the available resources so that you can find one that's best tailored to your specific needs.