South Dakota Substance Abuse Statistics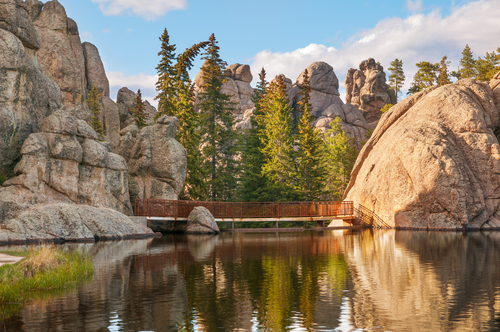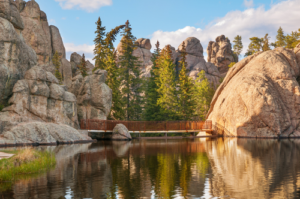 If you're struggling with substance use in South Dakota, you're not alone.
The 2015 South Dakota Health Barometer reported that 6.4 percent of people between the ages of 12-17 surveyed admitted to using an illicit substance during the previous month. In 2014, this rate of substance abuse accounted for approximately 4,000 adolescents. In addition, 3,000 people, or 4.4 percent of adolescents surveyed, admitted to their involvement with the nonmedical use of pain relievers over the course of the previous year. Within this same group, on average, 2.3 percent admitted to using psychotherapeutics for nonmedical reasons for the first time during the past year.
One of the places with the highest concentration of substance abuse in South Dakota is Yankton County, home to the cities of Utica, Lesterville, Hill and Yankton. Some of the other places with notably high concentrations of substance dependency include Hughes County, Hand County, Brown County, Sully County, Pennington County, Ziebach County and Beadle County. The noteworthy cities within these areas include Huron, Rapid City, Rapid Valley, Box Elder and Aberdeen.
Among South Dakota residents, 2.6 percent, or 50,000 individuals ages 12 or older, admitted to struggling with substance abuse or dependence within the past year. The rate of substance abuse disorders among this population has remained relatively stable since 2010. However, on average, only 16 percent of these people receive treatment from a South Dakota drug rehab or similar facility each year.
Learning more about substance abuse and the treatment options available may be just what you need to overcome this issue and reclaim your life. You can learn more about South Dakota drug rehabs and other addiction treatment from by calling our addiction specialists at (888)959-9381 today.
South Dakota Inpatient Drug Rehab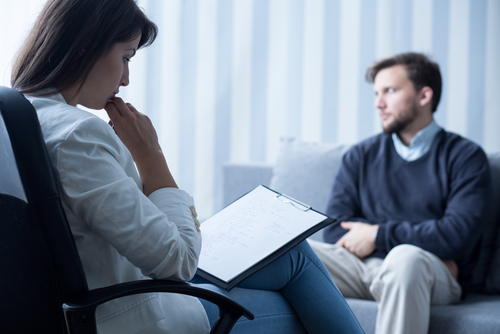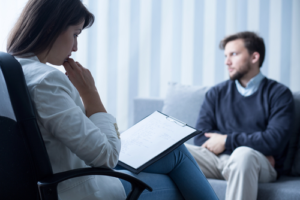 Most of the inpatient rehab facilities in the state are designed after the 12 Step approach that has been successful for millions of people. When you become an inpatient resident, South Dakota drug detox is one of the first tasks you will set out to accomplish. During South Dakota drug detox, your body is cleansed of all drugs, and you may be given medication to combat withdrawal symptoms. From there, you'll proceed to various forms of therapy. The treatment you'll receive is individualized and based on important factors like age, gender, substance history, family relationships, physical health and mental health. The professionally trained staff will help you through assessments and evaluation in an effort to craft a treatment plan specifically for you.
After you complete South Dakota drug detox, the stay as an inpatient resident can be short or long, typically lasting anywhere from 6 to 60 weeks as needed. The treatment methods used here usually involve individual therapy, group therapy, helpful lectures and specialty focus groups. A mental health assessment is another part of the process in addition to in-depth sessions like psychiatric consultations, family therapy and medication management. When you enroll as an inpatient in South Dakota, alcohol rehab is often available as well.


South Dakota Outpatient Drug Rehabs
There are a number of convenient options available with most South Dakota outpatient addiction treatment programs. The most common treatment options involve continuous care groups, intensive outpatient programs and day treatments. The continuous care groups only meet once or twice a week for a couple of hours. The intensive outpatient usually meets several days a week for up to four hours at a time. Day treatment can be up to six days a week with each session lasting several hours. All of these sessions are made available during the day or evening so that you can balance addiction treatment with your responsibilities at work and home.
Living near the facility can make the outpatient program the perfect transition from being an inpatient resident to resuming normal life. Outpatient treatment is also ideal for individuals who must continue to work while receiving treatment. You will have access to counselors and other professionals for help.
For more information on which outpatient rehab is best for your specific needs, reach out to our South Dakota outpatient drug rehabs specialists at (888)959-9381 today.
South Dakota Sober Living Homes
If you complete an inpatient treatment program, this is the last stage in your recovery before living completely independently again. Living in a community with other people who are on the same path as yourself can be extremely helpful for maintaining your sobriety. This is a supportive environment for you to develop and apply the lessons learned from counselors and peers along the journey to recovery. Sober living homes can act as a safety net and be the perfect place to address potential triggers or life challenges you may face once you're out on your own again.
Sober living homes are made available to you for a short-term or long-term stay, whichever can have the most positive impact on your recovery going forward. Use this as the stage to incorporate your newly acquired skills into your daily routine, and you will have the best chance at successfully sustaining your sobriety.
South Dakota drug detox is only the first step; you have a lifetime of sobriety ahead of you.