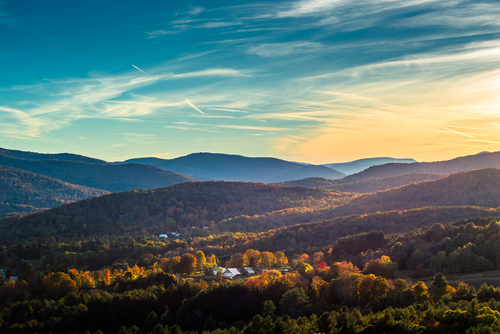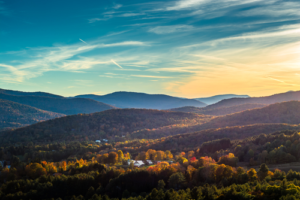 Substance use disorder can damage your health, your job and your relationships with family and friends. If you feel your life has gone out of control because you are dependent on any type of drug or alcohol, Vermont addiction treatment has a lot to offer. You will find outpatient and inpatient treatments as well as traditional and innovative programs to help you achieve long-lasting sobriety.
Because there is no one-size-fits-all solution in Vermont drug rehabs, you may need help sorting through your options and choosing the one that best suits your lifestyle.
Our addiction specialists have extensive knowledge about rehab facilities and can help you today, so call (888)959-9381 to learn more.
Vermont Substance Use Disorder Facts
Vermont has one of the highest percentages of illicit drug use in the U.S. The most common drugs used are cocaine, crack cocaine, heroin, inhalants, hallucinogens and nonmedical use of prescription painkillers, stimulants, tranquilizers and sedatives.
The use of prescription painkillers for nonmedical purposes has gone down for people in the age group 18 – 25 years old. Heroin use remains below 1 percent.
Approximately 80 percent of heroin users started with prescription painkillers and changed to heroin because it was cheaper.
Rutland has the highest heroin and opiate use in the state and is considered the epicenter of Vermont's drug use.

Vermont Inpatient Drug Rehabs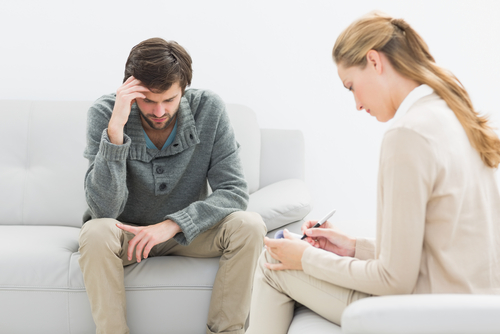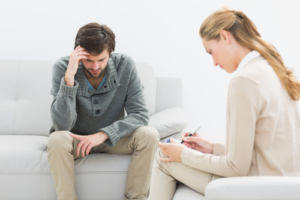 Vermont inpatient drug rehabs provide a safe and comfortable living environment where you can relax and focus on recovery with the help of trained, caring professionals. The treatment may last from 28 to 90 days according to the drug or drugs that were taken and the length of time they were taken.
Vermont drug detox is the first step once you have committed to recovery. This process removes the drug from your body. It is often accompanied by withdrawal symptoms that can be treated with medication by your attending physician.
Once your body is free of the drug, you will start the therapy for full recovery. According to your personalized treatment program, you may have individual and group counseling, a traditional 12-step program, animal therapy, music therapy or arts and craft therapy. Cognitive behavioral therapy is designed to help you learn to recognize negative patterns that may have led you to take drugs. You will learn about how stressful situations, as well as your feelings, led you to substance use disorder, and you will be taught how to avoid or deal with those feelings in the future.
If you are looking for Vermont alcohol rehab or drug rehab, contact our addiction specialists today at (888)959-9381 for more information about the various programs in Vermont.
Outpatient Addiction Treatment Programs
Vermont outpatient addiction treatment programs are often recommended for people who have been taking drugs for a short period. However, statistics show that there is a much higher rate of success for inpatient programs than for outpatient programs. The main reason for this is that in an outpatient program, you will still have access to your drug of choice, and during withdrawal symptoms, you may not be able to resist taking the drug.
After detox, outpatient programs provide counseling at a rehab facility where you can come and go for treatment while living at home. Outpatient treatment requires a supportive family or community environment. In some cases, whole families are counseled together to learn how they can help the patient. This is also done for inpatient programs.

On the Road to Recovery
Toward the end of your Vermont drug rehab program, you will begin the recovery stage. This may include non-clinical services that help you learn how to live without drugs. In some cases, you may give and receive support from people who are also in the recovery stage.
Professional services may include parental education, job allocation, life coaching and strategies that promote recovery. Peer support may include help from people who have already gone through what you are going through. They can give tips and support for dealing with temptations and handling negative emotions. At some point, you may also be a mentor for someone just beginning the treatment that you have successfully achieved.
Sober living homes can be a good experience for a few weeks before you start living independently. The people who live in sober living homes must follow certain rules and contribute to the smooth running of the home. The most important condition is to stay off drugs while they are living in the home. The home is a group home and often in a quiet neighborhood. Residents may come and go as they please, but they usually need to be home by a certain hour and are subject to random drug tests.
In order to take advantage of a sober living home, most homes require that residents go through a rehab process. This means residents have spent at least several weeks without drugs and have gained some tools for dealing with addiction. Whether it is continued counseling or a sober living home, aftercare treatment can help you maintain your drug-free life.
If you or someone you love has a substance use disorder, there are many options in Vermont for help. Drug abuse may have started innocently with prescription medication or may have been an adventurous fling, but whatever the beginning, the end is in sight with professional help. Drug rehab in Vermont offers you the option to add a happy ending to your drug journey so that you are in control of your life again.
Call our addiction specialists today at (888)959-9381 to get the help you need now.