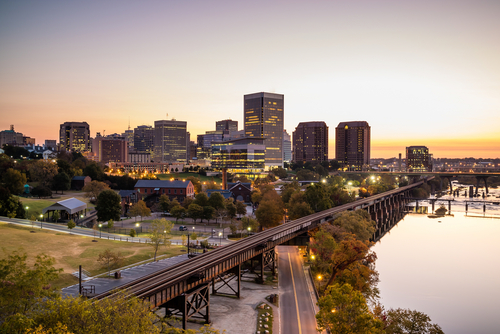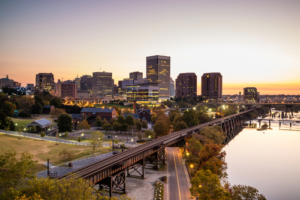 Addiction and substance abuse are serious conditions that generally require some form of professional treatment to overcome. If you've become addicted to any kind of drug, from prescription opiates to heroin, the best way for you to rid yourself of this addiction is to enter into one of the many Virginia drug rehabs that are out there.
Addiction is a disease, meaning that the only way to get rid of it is through treatment. If you're tired of being controlled by your addiction, we're here to help.
Simply contact one of our addiction specialists at (888)959-9381, and we'll help you sort through all of the addiction treatment options at your disposal. 
Virginia Substance Abuse Statistics
Once you begin taking a drug of any kind outside of strict prescription dosages, substance abuse and addiction can occur. To better understand just how dangerous substance abuse is, there is a wide range of statistics that highlight these dangers. In Virginia, the percent of people using illicit drugs during 2015 was around 7.7 percent. This is below the national average of 9.3 percent. However, this percentage gets significantly higher when looking at users between the ages of 12 and 25. Within this age group, nearly 30 percent of the population of Virginia has taken illicit drugs.
The biggest concern with illegal drug use in Virginia rests with the non-medical usage of pain relievers. Around 4.6 percent of the population of Virginia has used prescription pain relievers in a recreational manner, which is higher than the national average.


Virginia Cities With the Highest Concentration of Substance Abuse
Virginia is divided into five separate regions comprised of different counties. For instance, the first region consists of Madison, Page and Shenandoah counties. While the percentage of illicit drug use in Virginia is 7.7 percent of the population, the first and fifth regions sit at over 9.3 percent, much higher than the national average.
When specifically looking at non-medical uses of pain relievers, around 5.24 percent of the Virginia population has abused these substances. Substance abuse of pain relievers is especially prevalent in counties such as Sussex, Prince Edward and Brunswick.
If you have used drugs for recreational purposes or you know a loved one struggling with drug use, call our specialists at (888)959-9381 so that we can find treatments that will help you overcome these issues before they turn into an addiction.
Virginia Inpatient Drug Abuse Programs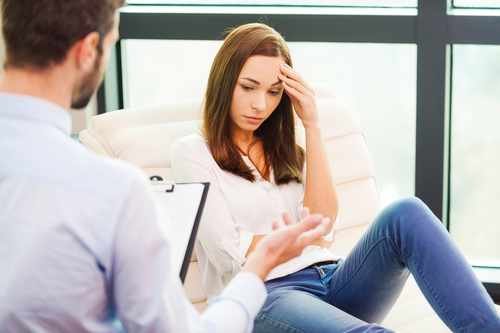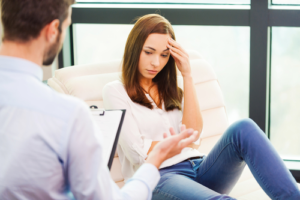 Inpatient rehabilitation is one of the best comprehensive treatments available and is primarily designed to help people with severe addictions. When you enter into an inpatient drug abuse program, you'll stay there on a full-time basis for a period of at least 28 days. Every Virginia inpatient drug rehab program begins first with detoxification. Virginia drug detox is a type of program that allows you to safely progress through the withdrawal symptoms that occur when you stop taking the drug you've been addicted to.
Next, you'll move on to what are known as behavioral therapies. These therapies include everything from individual and group counseling to family therapy. These treatments help give you the skills to recover from your addiction for good and start living a life without drugs. The time spent within a residential facility differs with each individual and all depends on how effective the treatments are.
If an inpatient drug abuse program sounds like something you could benefit from, give our addiction specialists a call at (888)959-9381 to start your search.
Virginia Outpatient Drug Rehabilitation Programs
Virginia outpatient addiction treatment programs are designed to provide anyone recovering from an addiction with a more convenient option for treatment. If you simply can't find the time necessary to attend an inpatient rehab program because of work or family obligations, you'll want to consider an outpatient program. This type of rehab allows you to attend treatment at an outpatient facility around three to four times each week for several hours each day.
Some of the main treatment programs you'll participate in during recovery include group counseling and individual therapy. Throughout the course of your treatment, you'll still be able to attend school and go to work.


Virginia Sober Living Homes
Once you've progressed through some form of Virginia drug rehab or Virginia alcohol rehab, you may wish to consider staying at a sober living home. These homes are designed to provide you with a place away from home that will help you transition from your treatment to being able to live independently without even considering using the drug you were addicted to. Although each sober living home has its own unique set of rules, there are some basic rules that each home abides by. For instance, you must stay sober at all times when living in one of these homes. If you break this rule, it's possible for you to be removed from the place. Many of the sober living homes you'll find in Virginia will have curfews for when you need to be back in the house each night.
You'll still be able to go to work and attend classes or therapy during your stay. For most people, a stay at a sober living facility extends anywhere from 3-6 months.
To search for sober living homes or other forms of addiction treatment, call our treatment specialists now at (888)959-9381.
https://www.drugabuse.gov/publications/drugfacts/treatment-approaches-drug-addiction