The Toll of Substance Use Disorder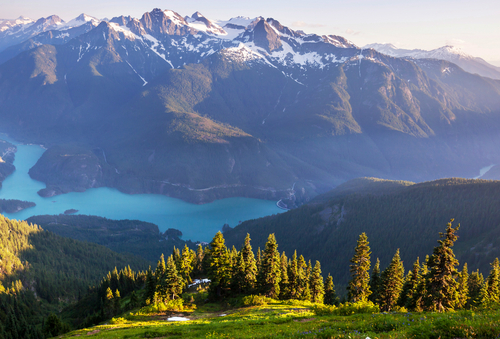 As many caught in the throes of addiction are all too aware, drug abuse is a negative force that upends lives. Casual use of a drug can seem harmless at first, but it can spiral out of control with shocking rapidity. Those suffering from substance use disorder may recall starting the habit at a party or gathering, only to find themselves dependent upon it a short while later. Drugs like heroin and cocaine can be especially dangerous as the euphoric feelings can become so desirable that nothing else matters. When someone becomes addicted to these substances, they may become unfamiliar to loved ones and friends in that they turn into an almost entirely different person. When drugs become the single most important thing in an individual's life and negative consequences mount, it's important that help be provided. If this sounds like something that either you or a loved one is going through, don't hesitate to contact us today.
Let our addiction specialists discuss Washington drug rehabs and out-of-state drug rehabs with you. Call us today at (888)959-9381.
Washington Substance Abuse Statistics
If you're feeling dejected or shameful about issues stemming from drug use disorder, stop. You're not alone. Substance use disorder continues to be prevalent in Washington State, with thousands upon thousands of people caught in the web of addictive substances. Painkillers remain the most commonly abused drug, and usage of pills like Oxycontin and Vicodin are popular.
While prescription drug abuse in Washington has dropped somewhat, the ongoing heroin epidemic in America has not left the state untouched. Heroin use has increased substantially, leaving many tethered to the drug with unsustainable habitual use. Around 24,000 people over the age of 18 are estimated to have used heroin between 2014 and 2015. For cocaine, the numbers are even higher – around 109,000 people in that age group are estimated to have used the highly addictive stimulant in the same time frame.
Seattle has experienced an upward trend in the use of heroin, cocaine and methamphetamine as well. More and more people continue to be admitted to Washington addiction treatment centers for problems they've been having with these drugs.


Washington Inpatient Addiction Treatment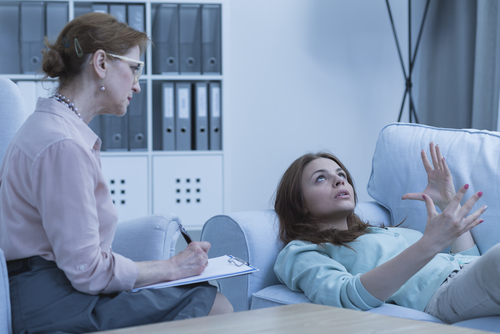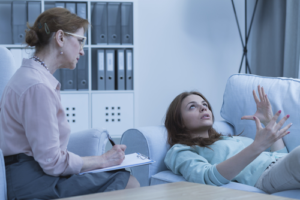 People who find themselves unable to stop using – despite mounting consequences in their lives – should seek help. There's a way out of the downward spiral, and we can guide those in need of assistance to the appropriate treatment programs. The specialists in our network know all about the varying Washington inpatient addiction treatment programs available for those in need.
Washington inpatient drug rehab and Washington outpatient addiction treatment programs can bring an end to the vicious cycle that characterizes substance use disorder. An inpatient center can be most appropriate for those requiring drug detoxification, which involves cleansing the body of the drug over a period of time. During drug detoxification, knowledgeable personnel assist in ensuring that a patient's experience is made as comfortable as possible while going through this difficult time. In Washington drug detox programs, patients are closely monitored and assisted throughout the withdrawal process. Medical oversight is extremely important during this critical first stage of recovery.
For more information on drug detox, call our addiction specialists now at (888)959-9381.
Washington Outpatient Substance Abuse Treatment
Washington outpatient addiction treatment programs are also available. These programs don't require those suffering from substance use disorder to remain at the center for the duration of their care. Instead, patients can go to a treatment center on a regular basis and still return home each day. Washington drug detox plans involving outpatient treatment can work best for those who feel like they can tackle the issue while still going about their daily lives or those who have responsibilities they can't leave behind for an extended amount of time. People have different requirements for their unique situations.
Any decision about what kind of Washington drug rehab is appropriate for you or a loved one should be considered carefully. Our network of treatment specialists exists to assist individuals in need of help determining what will work most effectively. With in-depth knowledge of Washington alcohol rehab, Washington drug detox and other treatment programs, we can help you find the option that best meets your needs. We're here to help you navigate the difficult terrain of what can often seem like an insurmountable problem.


Taking the First Step Toward Recovery and Freedom From Substance Abuse
It's natural to be hesitant about calling for help for either yourself or a loved one. The important thing is that you realize that there may be a problem, and you're ready to take the first step. You might suspect that substance use disorder may be keeping you from living the life that you want to live or that it's hurting someone you love. Be comforted by the fact that we are here to assist in this tumultuous time. Information is power, and we can provide you with information that can help you decide how to best solve the problem you face. Our network of treatment specialists can help guide you to the most effective Washington drug detox program.
If you're ready to tackle the problem and eliminate the toxic effects of substance use disorder, call our addiction treatment specialists right away at (888)959-9381.