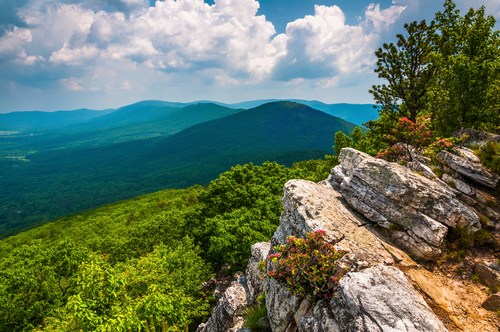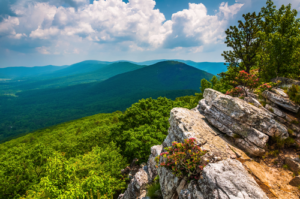 If you believe that you or someone you love is in the grip of a substance use disorder, you may be looking for one of the many West Virginia drug rehabs that can help you regain control of your life.
There are many different treatment programs available, and our addiction specialists can help you find the right one for your individual lifestyle. When you start looking for help, it may seem confusing because you don't know how to choose the best treatment. That is where we come in. We know substance use disorder treatments in West Virginia and can help you find a customized plan.
Call our West Virginia rehab specialists today at (888)959-9381 to learn more about your options. 
Facts about Substance Use Disorder and Treatment in West Virginia
Of people 12 years and older, 120,000 admit that they are dependent on illicit drugs. Among these, only 7,000 sought treatment.
West Virginia has one of the highest rates of prescription drug use for non-medical purposes purchased legally or from family or friends.
Huntington has the highest concentration of drug abuse in the state.
West Virginia has about 13 different inpatient drug rehab centers that offer long-term, 90-day programs and about 22 centers that offer outpatient programs.
West Virginia has 68 sober living homes.
The most common drug used is cocaine, either power or crack, and the most common prescription drug is oxycodone. Males accounted for 63.3 percent of people admitted to treatment centers for cocaine use other than smoked cocaine, which is almost the same as the U.S. percentage of 67 percent males. West Virginia had a higher percentage of treatment for sedatives, 7 percent, which is higher than the national, at 2 percent.
West Virginia addiction treatment may differ depending on your specific issues. For example, you may prefer inpatient treatment so that you are in a supportive environment without the triggers that tempt you to take drugs. It may also depend on the drug you have taken and for how long. If you are searching for the best West Virginia rehab program, we can help.


Treatment Programs for Substance Use Disorder
Most West Virginia treatment programs start with detoxification. This is the process by which the drug is physically removed from your body. Detox is just the first step because once your body is substance-free, you need to understand and overcome the reasons you became addicted in the first place.
West Virginia drug detox can be a challenging time that can take as little as a few days or as long as two weeks. Some medications can help relieve the symptoms of withdrawal, which is why it may be better to have detox in an inpatient facility.
Once your body is free from the drug, you may take part in individual and group counseling. Individual counseling will be tailored to your personal needs. This may include skill building, help in adhering to a recovery plan and help in relationships with family, friends and community.
Group counseling may be very helpful for understanding that you are not alone. There are other people who are working hard to become drug-free, and it can provide social reinforcement to learn how well they are handling their issues.
Call our West Virginia rehab specialists today at (888)959-9381 and get started on your road to recovery.
Benefits of Ohio Inpatient Drug Abuse Treatment and Outpatient Treatment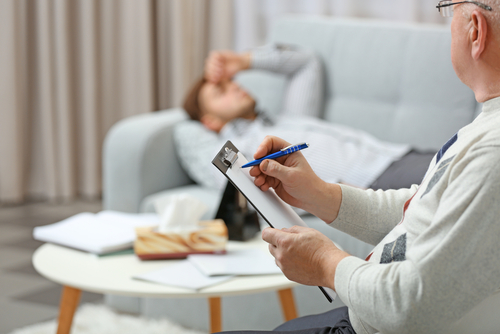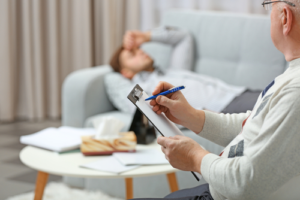 West Virginia inpatient drug abuse treatment provides a secure and comfortable environment while you go through withdrawals during detox. You will live in the treatment center and receive continual help and support until the detoxification is finished. The amount of time you will stay in the center depends on the drug you used and for how long. The minimum stay is usually 28 days. Meanwhile, if you require nonaddictive medication to help you through the process, the physicians can provide it. When you live in the center, you are away from any temptation to return to the drug for relief.
West Virginia outpatient addiction treatment programs may be recommended if you have not been taking drugs for long. You will also need a supportive family and community who will help you towards recovery from substance use disorder. You may go to the West Virginia alcohol rehab treatment center every day for counseling and observation to help you through the recovery process.
Some of the services West Virginia addiction treatment programs provide are:
Testing to learn the amount of drug in your blood and if you have any other issues such as HIV, Hepatitis B or C or TB
Counseling that includes individual, group and family counseling as well as couples counseling
Medicating with pharmocotherapies that may be needed during detox to treat the symptoms of withdrawal
Continuing care after recovery services that may include a sober living home
Caring for children, helping quit smoking and overall health care
These programs aim to help your West Virginia rehab experience be as comfortable as possible. They also address other problems in your life that may have caused anxiety and made you to turn to drugs for relief.


Signs You Need Drug Rehab
If you are not sure whether you or a loved one needs help, check for signs that there is a dependency on a substance. Some of these signs include:
The feeling that you can't live without the substance
Drastic behavioral changes such as lying and stealing
Loss of interest in hobbies
Carelessness about personal grooming
Withdrawal from loved ones
Sudden mood swings
Insomnia
The most challenging part of becoming drug-free is to take the first step. You must be convinced that you want to take back control of your life from your drug of choice. Once you decide, our addiction specialist can help you find the right type of treatment program whether it includes music, art, therapy animals or just good conversation. You can be sure that our rehab specialists will focus on finding you the most effective West Virginia rehab experience possible.
Call (888)959-9381 today to speak to an addiction specialist and learn more about how to start your journey to a drug-free life.