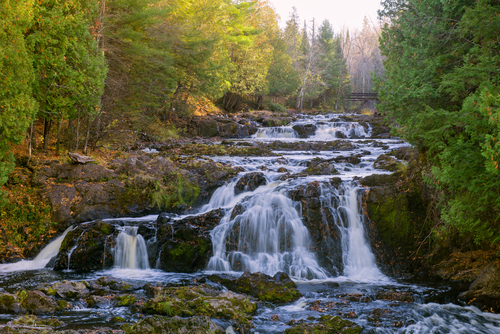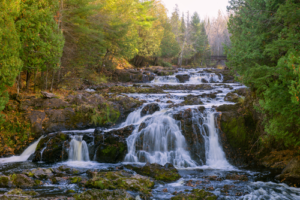 Do you need help overcoming addiction? We can help you learn more about Wisconsin drug rehabs and what they offer.
Whether you're looking for an outpatient addiction treatment facility, an inpatient drug abuse rehab or a sober living house, our programs offer a wide range of long-term and short-term recovery options in Wisconsin and out of state. Addiction can be treated, so get the help you need.
Call an addiction specialist at (888)959-9381 now.
Highest Areas of Substance Abuse in Wisconsin
Milwaukee and nearby Madison have the highest rates of drug abuse of all Wisconsin cities. Powdered and crack cocaine, methamphetamine, high-quality heroin and a host of other substances easily enter Milwaukee through the many transit routes into the city, so drugs are readily available.
As in other states, prescription painkiller abuse in Wisconsin continued to rise in 2016, especially among young adults. Cocaine is plentiful, crack abuse is high, and heroin and methamphetamine use are on the rise. Among high school students, 15 percent report having used prescription drugs for recreation in 2013. Wisconsin alcohol abuse remains high; consumption is 1.3 times higher than the national average. If you're looking for a Wisconsin alcohol rehab or drug rehab that meets the needs of you or your loved one, help is available.
SAMHSA's National Survey on Drug Use and Health indicates that almost 10 percent of the U.S. population over age 12 needed treatment for a drug or alcohol problem in 2014. However, only 18.5 percent of those who needed help actually received it.


What Kinds of Wisconsin Addiction Treatment Programs Are Available?
Addiction rehab options include Wisconsin inpatient drug rehab programs, sober living houses, and Wisconsin outpatient addiction treatment programs. Wisconsin drug rehabs are plentiful and varied; they range from upscale, spa-type treatment centers to homestyle rural facilities.
Some programs treat specific populations such as teens, seniors, LGBTs, pregnant women, medical professionals, and armed forces veterans. Still others are designed for clients with concurrent mental health disorders or specific religious beliefs. There are also programs that treat clients with specific addictions to cocaine, methamphetamine, alcohol, or opiates.
To find a program that will effectively meet your needs, contact one of our addiction specialists today at (888)959-9381.
Wisconsin Outpatient Addiction Treatment Programs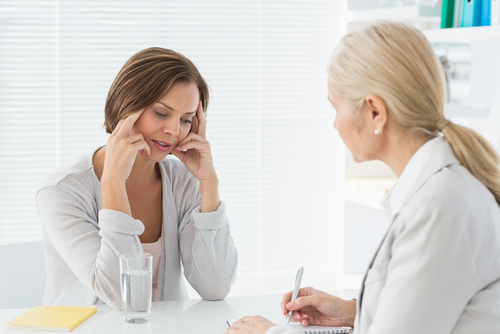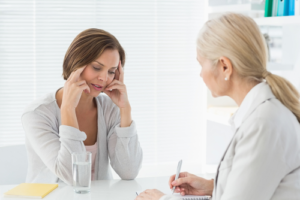 Outpatient drug treatment in Wisconsin typically involves daily attendance at an outpatient rehab facility. The length of treatment is usually between one and six months. Outpatient drug treatment generally involves individual therapy, education, family counseling and group therapy.
Outpatient care might not be enough for those with long-term, well-established addictions or for those whose drug intake is exceptionally high. Outpatient rehab is usually a better option for those with addictions that have not yet progressed very far or that do not involve daily substance abuse.
Studies indicate that lasting recovery is most likely to occur with long-term inpatient care that lasts from 30 to 90 days or longer regardless of the severity of the addiction. However, outpatient programs are more convenient because they allow you to attend to family, go to school, and work while receiving care.
For many people, outpatient care may be the only option. To learn more about outpatient drug abuse treatment programs, contact one of our treatment specialists at (888)959-9381.
Wisconsin Inpatient Drug Rehab
Inpatient Wisconsin drug rehab tends to be longer in duration and more intense in nature than outpatient drug treatment. A big advantage of residential or inpatient care is that it removes you from your present environment and allows you to focus solely on recovery. Opting for treatment at a facility some distance from home or even out of state can protect you from the people, places, and things that are part of your addiction.
Inpatient treatment can be very helpful for those who have struggled with addiction for a long time, have been through multiple rehabs, or who require supervised medical detox. Long-term inpatient treatment usually requires that you remain at a facility for anywhere from 30 days to several months, depending on the severity of your addiction. While in residence, you will normally be required to remain at the facility at all times, although you may be allowed to participate in support group meetings outside of the facility and receive weekend passes.
Inpatient care usually involves one-on-one counseling, group therapy, substance abuse education, family counseling, relapse prevention techniques, stress management training and attendance at support group meetings. After discharge, clients may opt to continue their care with outpatient treatment.


Wisconsin Sober Living Homes
Another option for continued support after long-term inpatient care is a Wisconsin sober living home.
Sober homes help people in recovery to gradually transition back into society after substance abuse treatment. Most sober houses have minimal supervision. Residents are usually required to work and can come and go as they please; however, some restrictions including a curfew may still apply. Some sober houses provide support services including help with finding employment.
Find out more about sober living homes by calling an experienced addiction specialist at (888)959-9381.