Medical grade heroin, or diacetylmorphine, is now legal in Canada, and although the new changes to the Controlled Drugs and Substances Act have been met with criticism, the recent regulatory change intends to help chronic heroin addicts who haven't responded well to traditional treatments including methadone and suboxone.
"It's a small number of folks, but there's a group that just will not respond to those treatments or don't tolerate them and needs an injectable option with prescription heroin or possibly hydromorphone," said Dr. Scott MacDonald, lead physician at Providence Crosstown Clinic in British Columbia, Canada. "It's important, from the public health perspective, that those people get engaged in care. I know that their physical health and mental health improved."
MacDonald added that treatments like diacetylmorphine can also reduce treatment costs and the amount of tax dollars that are used to treat heroin addiction. Drug abuse, excluding tobacco, is estimated to cost Canadian taxpayers approximately CA$22.8 billion annually, according to a 2013 report by the Ottawa Board of Health.
Canada's federal health care arm, Health Canada published a Notice to Interested Parties (NTIP) in spring 2016 explaining its intent to make this regulatory change.  The use of diacetylmorphine is meant to be a last resort for heroin addicts seeking treatment.
Advertisement
"Scientific evidence supports the medical use of diacetylmorphine for the treatment of chronic relapsing opioid dependence in certain individual cases," said Rebecca Gilman, a spokesperson at Health Canada. "Health Canada recognizes the importance of providing physicians with the power to make evidence-based treatment proposals in these exceptional cases."
A 2015 analysis of six randomized control trials in six countries including Canada showed that supervised therapy using diacetylmorphine can improve treatment outcomes compared to controls.
Since early September, Health Canada has allowed doctors to safely use diacetylmorphine multiple times daily on treatment-resistant addicts to suppress their dependency to heroin under close supervision.
The Providence Crosstown Clinic in British Columbia is currently the only clinic in Canada allowed administering diacetylmorphine to patients, according to MacDonald. "Today, 85 people received treatment with diacetylmorphine at the [Providence Crosstown Clinic]," he said. "This is not part of our clinical trials. This is a treatment program. All of these folks have SAP approvals from Health Canada for diacetylmorphine."
According to the Health Canada, these preselected heroin addicts represent a small percentage of patients who haven't responded to other, well-established treatment options including methadone and buprenorphine.
Patients who qualify to receive diacetylmorphine fit a specific profile, MacDonald said. Potential patients need to have used illicit heroin regularly in the last year, used heroin for at least five years, and need to have physical and mental complications from their heroin use, as well as other chronic illnesses.
"They needed to have tried the standard treatments including methadone and suboxone substitution at residential treatment or detox at least twice," MacDonald added. "And, in fact, our patients on average have tried treatment 11 times and more of them many, many more times than that."
The road to legally prescribed heroin in Canada began with research in Switzerland through supervised injectable heroin (SIH) treatments in the mid-1990s, according to the European Monitoring Centre for Drugs and Drug Addiction. The collected data has enabled the legalization of SIH treatments in Denmark, Germany, Switzerland, the UK, the Netherlands and most recently, Canada.
"The Special Access Programme allows practitioners to request, in exceptional circumstances, access to non-marketed drugs for specific patients on a case-by-case basis," the Canada Gazette said in a statement, adding that it…(continue reading)
Summary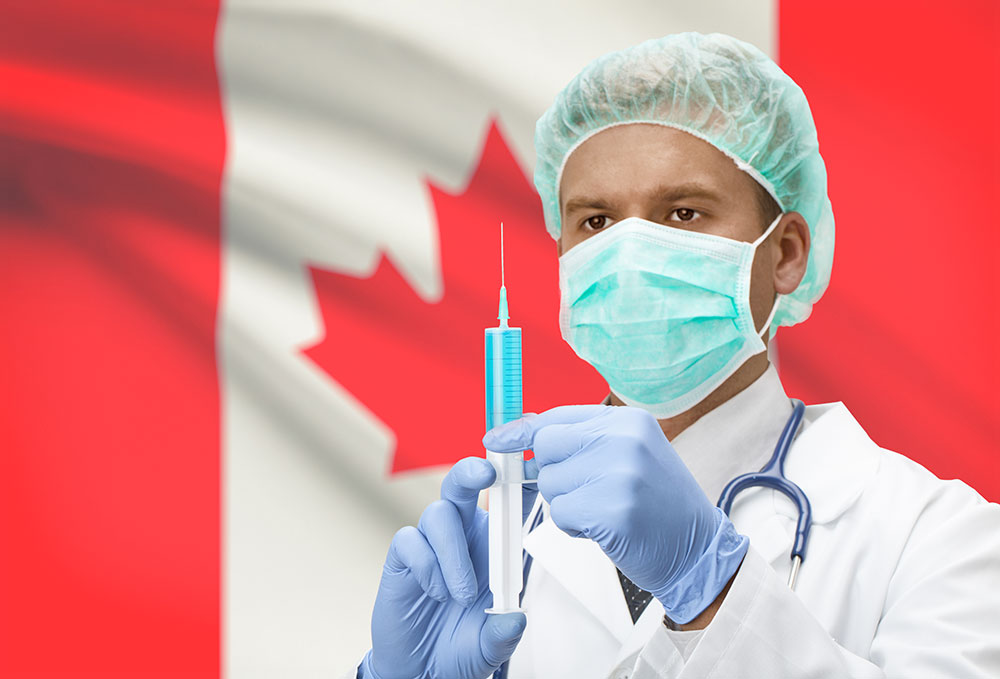 Article Name
Canada attacks heroin problem with … heroin
Description
Canada's legalization of medical-grade heroin
Author