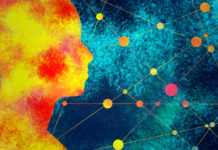 A recent study revealed that most health care professionals perceive a low commitment among patients with dual diagnoses — a person who has a...
Last year, Norway passed a law determining that the Norwegian courts have the power to sentence convicted drug users to an addiction treatment center...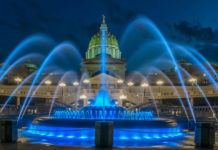 The Health and Human Services Administration has announced that it will provide $485 million in grants to all 50 states to help combat the...
The impacts of heavy drinking on the human brain and the behavioral changes linked to excessive alcohol consumption were recently analyzed in a study...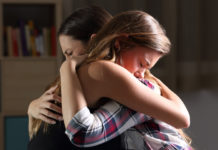 Although the opioid epidemic continues to be a nationwide concern, a new study reveals that family members and communities have the capacity to...
More Americans use and abuse prescription opioids despite increased awareness related to the dangers of the medical and nonmedical use of prescription opioids, according...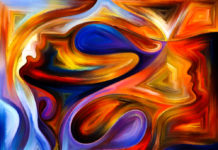 Substance use disorder (SUD) and borderline personality disorder (BPD) are normally associated with impulsive behaviors. Naturally, when both conditions meet, impulsivity is often one...
The Addiction Recovery Mobile Outreach Team (ARMOT) is actively reducing overdoses and overdose-related deaths from opioid use in rural areas of Pennsylvania. ARMOT is federally...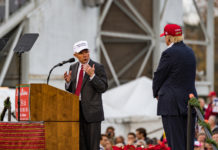 Attorney General Jeff Sessions has given an order to prosecutors stating they should seek the full charges in each criminal offense, reversing key Obama...
In 2014, 1.3 million adolescents, ages 12 to 17, had a substance use disorder, according to the Substance Abuse and Mental Health Services Administration....
Approximately 33 percent of American adults have been binge drinking on at least one occasion within a year, according to a study that will...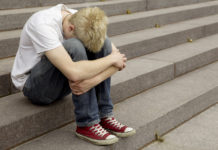 A recent study found that there is a significant lack of access to and utilization of developmentally appropriate treatment for adolescents and young adults...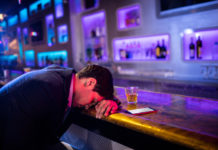 Although there is a growing body of data linking alcohol use to suicide, recent research looked into how alcohol retail density levels and blood...
Studies have shown several beneficial habits for individuals transitioning from substance use to sobriety: Peer support, meditation, and a healthy diet are some recommendations...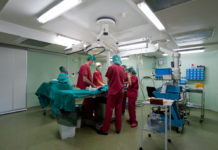 Opioid prescribing after surgery regularly occurs in excess, and the risks of new long-term use are more common than previous research revealed, according to...
A year-long commitment to sobriety for those who struggle with a polysubstance disorder leads to mental benefits and improved brain functioning, according to a...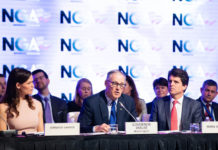 The National Governors Association (NGA) has partnered with eight states to provide a learning lab that will focus on the development and implementation of...
New safety threats are found in a third of the drugs that have been approved by the Food and Drug Administration (FDA), according to a...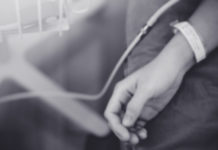 A recent study found that individuals with opioid use disorders who received medical services in a university health system were 10 times more likely...
Adolescent students who reported daytime sleepiness were more likely to drink alcohol, experience episodes of heavy drinking, alcohol use disorder or related complications, according...
Clouds of white smoke surround the poor and hungry children who live in the slums of Nairobi, Kenya. They are huffing inhalants, usually out...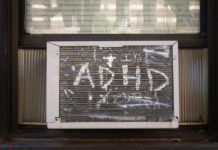 Patients in drug rehab who have characteristics of attention deficit hyperactivity disorder (ADHD) are more likely to start using cocaine and enter treatment at...
Since 2012, more Americans have made a serious attempt to quit smoking, according to a recent study, which highlighted that attempts increased to 55...
The rate of drugged drivers killed in accidents has now surpassed the rate of drunk drivers for the first time, according to a comprehensive...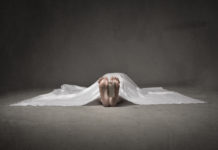 Approximately 25 percent of all drug-related overdose fatalities in the U.S. involved heroin in 2015, a threefold increase from 2010, according to a government...
Mobile apps for telemedicine have become increasingly popular, enabling physicians to easily reach their patients. But now, more and more apps are focusing specifically...
Maintaining abstinence and receiving social support after inpatient drug detox are key factors in improving the quality of life of an individual in recovery,...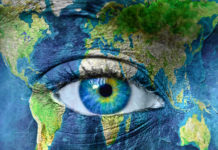 The transition from opioid prescription pills to heroin has been well documented, but recent research shed light on the factors that have led to...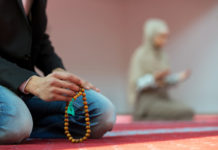 Aiming to reduce the harm associated with substance use and mental health illness in Muslim communities, Canadian researchers recently conducted a study that revealed...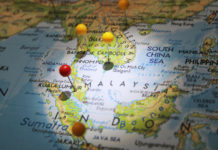 While the dying Southeast Asian opium production has been rekindled, Laos and Myanmar have moved on to producing yaba and exporting the product to...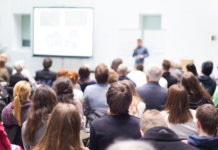 Key figures in the battle against the opioid epidemic gathered at the National Rx Drug Abuse & Heroin Summit in Atlanta, Georgia last week...
Marijuana use among college students is at its highest in 30 years with the most significant increases occurring in the past three years, according...
A 2016 study looked into the relationship between binge drinking and different New York City neighborhoods, with a focus on race and ethnicity. "Drinking behaviors...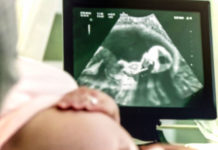 A recent government report revealed that approximately 21,000 pregnant women, ages 15 to 44, engaged in opioid misuse within the past month. The findings —...
The American Society of Addiction Medicine (ASAM) announced last week that the first Addiction Treatment Gap Awareness Week is occurring from April 24th to...
Connectivity between several networks in the brain may protect against the risk of cocaine relapse, a new study conducted by researchers from the National...
The National Institute on Drug Abuse (NIDA) revealed a new relapse prevention tool intended for at-risk offenders departing correctional facilities: The Drugs and the...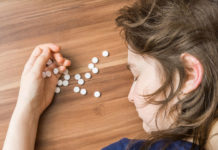 The Clinton Foundation has partnered with Adapt Pharma to supply colleges across the United States with five free doses of the life-saving opioid overdose...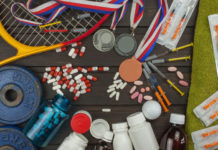 Adolescents who play at least one high contact sport are at a high risk for engaging in the nonmedical use of prescription opioids (NUPO)...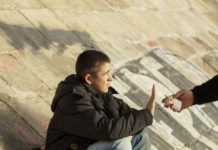 A national curriculum designed to educate children aged 10 to 14 has shown to curb drug use for not only participants of the program...
U.S. veterans are particularly vulnerable to suicidal tendencies when substance use disorders (SUDs) are present, especially among female veterans, new research published in the...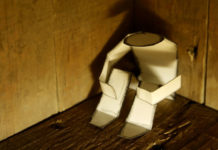 Approximately 11.7 million adults in the U.S. (4.8 percent) have misused opioids within the past year, and roughly 9.8 million adults (4.0 percent) struggled...
A new study suggests a possible approach to treating cocaine abuse and preventing relapse by curbing physical and emotional cravings in the brain. The research...
Researchers analyzed the role of age-related changes in the relationship between violent behavior and alcohol use in the December issue of the journal Addictive...
Safe and clean syringe service programs that distribute the opioid antagonist naloxone can help save lives if combined with cost effective pre-exposure prophylaxis (PrEP)...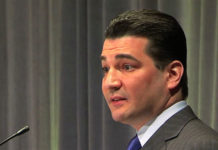 During his confirmation hearing, Dr. Scott Gottlieb, a physician and the nominee for head of the Food and Drug Administration (FDA), warned senators about...
Researchers found that people looking to recover from an opioid addiction could benefit from a weight-loss drug: lorcaserin. The pill, marketed as Belviq, was...
A new study discovered that two newly-researched compounds curbed pain responses in monkeys causing little to no respiratory issues and a lowered probability for...
French health care authorities gathered at a Paris conference on March 17 to announce that two clinical studies had been finalized, and their results...
Opioid use is increasing cocaine-related overdose deaths, a new study published in the American Journal of Public Health revealed. Christopher Jones, the study's lead researcher,...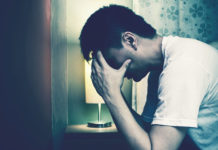 Asian Americans and Pacific Islanders are increasingly seeking addiction treatment, but not all segments of this population are open to treatment, a recent study...
Researchers sought to help develop effective early prevention and intervention strategies for at-risk adolescents with substance use disorders (SUDs) by focusing on specific brain...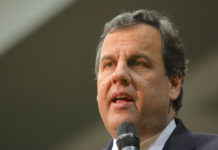 The Trump administration recently appointed New Jersey Governor Chris Christie to chair a special commission to fight the opioid crisis in the country. And...
Researchers in the UK are studying the effects of experimental medicines using functional MRI (fMRI) technology to investigate the neuropharmacology of brain processes including...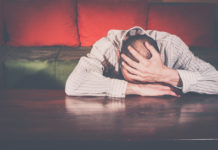 Heroin use and heroin-related disorders have substantially surged since 2001, especially among whites and undereducated, low-income males, according to new findings published last week...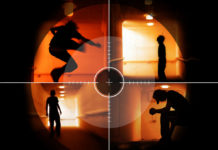 Young adults struggling with nonmedical prescription opioid substance use disorders face several barriers to addiction treatment access including patient-level barriers, provider-level barriers, health care...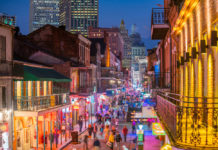 A report released last week by the New Orleans Parish Coroner's Office shows there were more drug overdose deaths in New Orleans in 2016...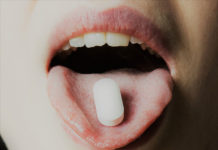 Prescription opioid consumption is decreasing nationwide among high school seniors, a study revealed this month. The research, published in the journal Pediatrics, examined data from...
The national opioid epidemic shows its true colors again, reflected in the lengths its victims will go to get their fix. Law enforcement officials...
Tracking the rate and incidence of nonmedical use of prescription medications has typically been done by agencies like the U.S. Food and Drug Administration...
Pennsylvania is the newest state planning to adopt Criteria, a tool developed by the American Society of Addiction Medicine (ASAM) that defines a single...
The journal of Heroin Addiction and Related Clinical Problems published a study in January that determined there was an increased probability of patients in addiction...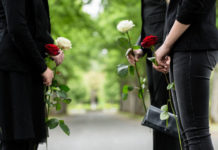 Despite decades of improvement, mortality rates among white, middle-aged Americans are on the rise, and the opioid epidemic has accelerated the incline. In their recently...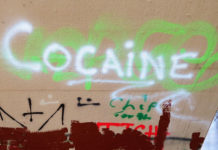 A few months ago, the National Survey on Drug Use and Health (NSDUH) reported a drop in the number of cocaine users in America,...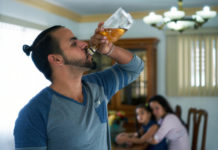 Immigrant and U.S.-born Latino adults face disadvantageous social and psychological circumstances that can impact health outcomes and lead to anxiety and substance addiction, according...
Street sex workers often have a difficult time getting the most out of drug rehab because of their inability to discuss the root causes...
On March 13, New York City Mayor Bill de Blasio and First Lady Chirlane McCray launched HealingNYC, a new effort against the opioid crisis...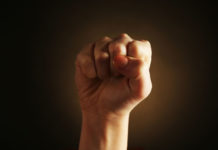 Some people believe willpower is what's needed most when overcoming drug addiction, but a new study provides evidence that the use of recovery strategies...
A recent study reveals that when doctors don't prescribe opioids concurrently with a benzodiazepine, opioid overdose-related hospital trips could be reduced by 15 percent. This...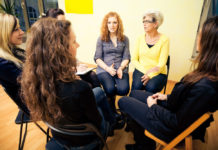 A study published in the latest issue of the Journal of Women and Health indicates that women show slower therapeutic progress in drug rehab...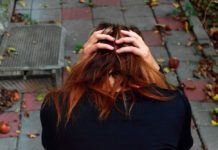 A study published in the International Journal of High Risk Behaviors and Addiction, in November, identified and measured the most important factors linked to...
On March 9, the National Safety Council (NSC) released a nationwide survey showing that more than 70 percent of American employers are directly impacted...
Patients in drug rehab recovery are more likely to succeed when they are in treatment for more than 30 days, according to a new...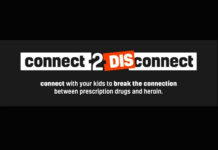 Earlier this month, David M. Hoovler, the district attorney of Orange County, New York, launched a campaign dubbed 'Connect 2 Disconnect,' which aims to...
Ohio's opioid crisis is at the center of a new case study that reviewed and analyzed policies and strategies used to prevent the state's...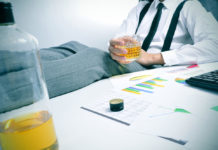 In 1971, minister and psychologist Wayne Oates created the word 'workaholism' —  an analogy to alcoholism due to the similar destructive compulsion that characterizes...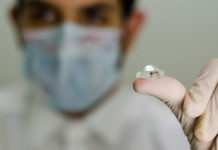 After the Food and Drug Administration (FDA) approved a version of buprenorphine called Probuphine to be used as an implant to treat opioid abuse...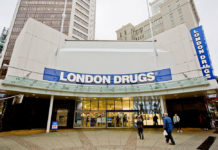 In recent years, the United Kingdom has seen a significant increase in deaths linked to illicit drugs, most of which were caused by opioids....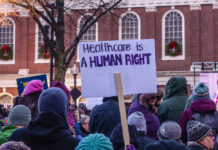 It's been 10 days since House Republicans introduced the American Health Care Act (AHCA), a bill that looks to repeal and replace the Affordable...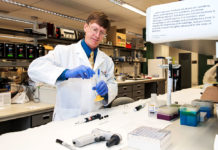 Researchers from the University of Cincinnati (UC) College of Medicine have developed an antibody to prevent the effects of cocaine from reaching the brain,...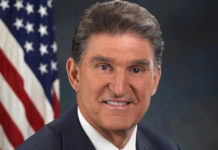 A senator from West Virginia introduced a bill in the U.S. Senate earlier this month that aims to aid people in addiction treatment centers....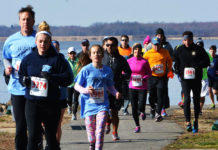 On March 4, more than 2,000 people came together in Delaware to participate in the fourth annual atTAcK addiction 5K rally, a fundraiser organized...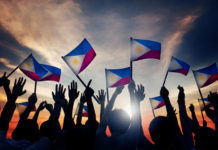 President Rodrigo Duterte of the Philippines has been waging a war on drug traffickers since he assumed office, but only a few attempts were...
Research suggests that accurate drug tests during the addiction recovery process can be invaluable tools in fostering recovery and that removing the stigma attached...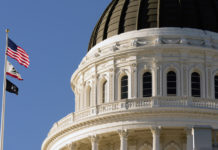 A California lawmaker introduced a bill last week that would impose a tax on prescription opioids in an effort to improve funding for drug...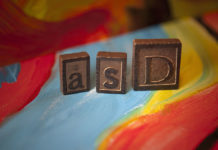 Historically, clinicians have been under the impression that drug addiction happens rarely among individuals who have autism spectrum disorders (ASDs), but new evidence proves...
Japanese researchers examined a web-based addiction treatment program that aimed to counter cognitive behavioral relapse. The study, published in the Journal of Medical Internet...
UCLA researchers sought to determine the efficacy of ibudilast in alcohol addiction treatment in a new study published last month in the journal Neuropsychopharmacology. Mostly...
Peer recovery group meetings are widely popular among recovering addicts and can be powerful tools in the road to sobriety for various reasons. However,...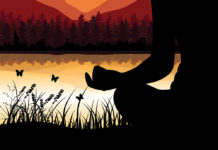 Devan Thrash has been off meth for the past 16 months, and credited meditation with helping her maintain her sobriety. "Before I went into...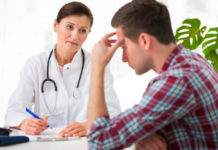 A 2017 study published in the Open Journal of Psychiatry found that the likelihood of a patient sustaining addiction recovery can be predicted by...
The Journal of Applied Social Psychology recently published a study that posed a question about addiction recovery: "Is it me or should my friends...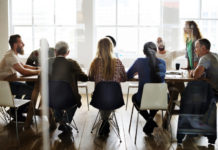 Researchers from Brandeis University recently conducted a study to find out whether engagement in outpatient addiction treatment can reduce the chance of a subsequent...
A pilot study published in the American Journal of Addiction found that adolescents in six- and nine-month addiction treatment aftercare were less likely to...
A new toxic substance that resembles concrete mixing powder and is being referred to as 'gray death' was recently linked to several deaths in...
A research paper published in last month's issue of the Journal of Psychiatric and Mental Health Nursing provided a deeper look into a range...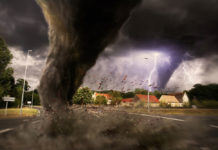 A new study published in the journal Sociology and Criminology analyzed the impact of natural disasters on the illegal drug trade, and found increased...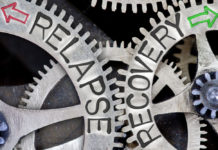 A research project at California State University in San Bernardino identified several factors that may cause people who have completed their first 12-step program...
A recent study published in the Journal of Adolescent Health looked at different substance abuse interventions for teenagers and determined which ones were the...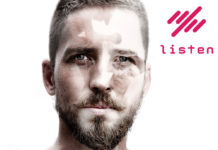 Amidst a wave of digital resources for addiction treatment, media giant Viacom launched LISTEN a multimedia campaign that aims to spread awareness and promote...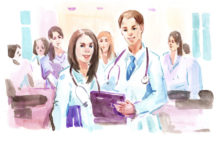 The Columbia University Medical Review recently published a proposal for a new, multi-disciplinary approach to managing the use of opioids to treat chronic pain...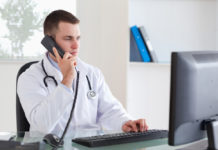 Numerous studies have determined that intensive outreach and care after discharge from inpatient drug rehab demonstrated favorable outcomes for patients compared to standard outpatient...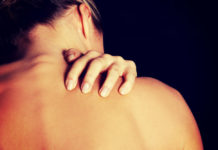 For individuals suffering from chronic pain while also managing a substance use disorder (SUD), treatment results can be adverse, but non-drug coping mechanisms are...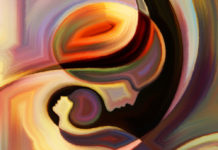 Studies have shown that mothers with a history of substance abuse are more likely to lose custody of their children, but a new report...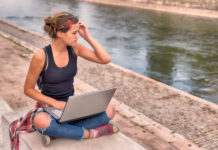 Age and gender can play important roles in addiction recovery and drug abuse prevention. What may be an effective method of addiction treatment or prevention...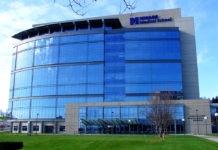 On January 31, the University of Massachusetts Medical School announced a collaboration with leaders from New England-based correctional departments in aims to research and...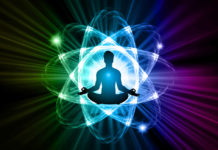 Mindfulness has long been considered an effective tool in addiction treatment. Techniques such as yoga and meditation can provide a sense of balance and...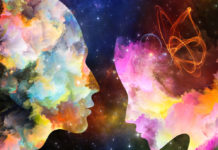 A recent study offered a glimpse into the impacts that age and gender have on the mental health of people struggling with drug addiction. Researchers...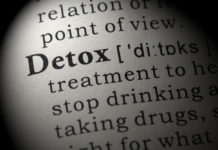 A 2017 study published in the American Journal of Psychiatry found that an oral, extended-release version of naltrexone was safe, effective, and tolerated by...
A recent study, published in the journal Psychology Research and Behavior Management, surveyed 385 Iranian high school students on their internet usage and drug...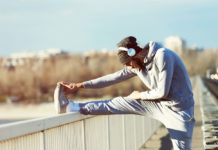 Last month's volume of the Journal of Substance Abuse Treatment included a research that explored the benefit of physical exercise in addiction treatment. "Exercise has...
The two main obstacles to addiction and mental health treatment for people with co-occurring disorders are personal characteristic barriers, such as psychosis, and structural...
Prescription drug monitoring programs (PDMPs) are important tools in curbing the opioid crisis and reducing the need for addiction treatment. These are state-run databases...
Researchers adapted and evaluated technology-assisted interventions for parents of teenagers in drug rehab, and according to their 2017 study, the results have the potential...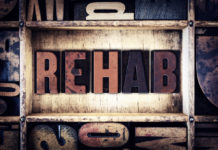 Mandatory drug rehab isn't as effective as voluntary treatment in preventing criminal recidivism, a recent systematic review published in the International Journal of Drug...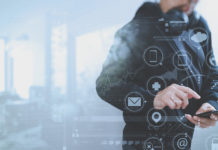 Infoveillance, the process of social listening in order to identify and evaluate what is said about an individual, product, brand or company through the...
In an effort to understand what makes someone susceptible to addiction, researchers from the Department of Psychology at Marshall University studied the integral role...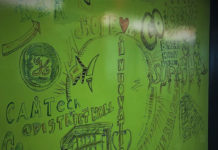 The Consortium for Affordable Medical Technologies (CAMTech) joined forces with the GE Foundation (General Electric's philanthropic organization) in a hackathon that united more than...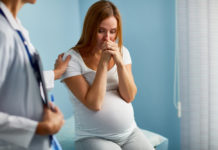 Many pregnant women fear that the changes they may undergo while detoxing from opioids could cause harm to their unborn babies. However, recent research...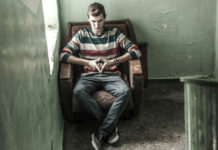 Certain behavioral traits have long been associated with a risk for drug abuse, but new research published in the journal Behavioral Sciences by researchers...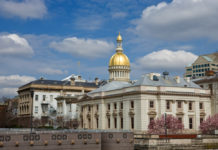 State leaders in New Jersey passed legislation in response to the state's drug epidemic and have implemented new programs that emphasize effective pathways into...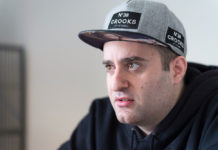 Toronto resident Brian Paolino wonders how someone can be interested in a 35-year-old who "grew up biologically but not psychologically." Paolino explained he thinks the...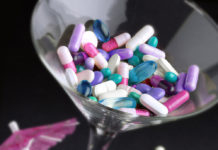 Death certificates often underreport the role of drug cocktails involved in fatal overdoses, according to a new report in the journal SSM - Population...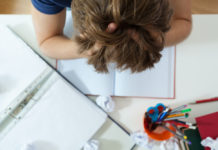 It's a widespread belief that non-medical use of prescription stimulants (NPS) like Adderall or Ritalin can help college students improve their study habits and...
Sexual events perceived as negative among college students are often associated with the misuse of prescription drugs, a new study published in the journal...
A recent study published in the journal Addictive Behaviors found that a parent's high level of disapproval regarding drugs actually mitigated a teen's risk...
The National Institutes of Health (NIH) recently awarded microbiologist Luis Martinez, Ph.D., a three-year grant of $431,700 to research the impacts of methamphetamines on...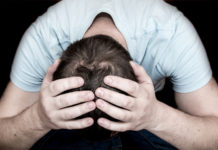 Substance use disorder is recognized as a brain disease, characterized by persistent drug-seeking behavior in spite of negative consequences. A primary component of ongoing...
The growing awareness surrounding addiction and stigmas has led experts to call for a comprehensive consensus on an "addiction-ary" to frame how we talk...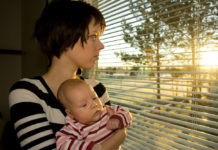 Women are often voiceless casualties of the opioid crisis that has swept across the United States. However, a recent white paper from the Office...
Chronic cannabis smokers who doubted their own ability to abstain had less success in maintaining abstinence after a six-week Cognitive Behavioral Therapy (CBT) program...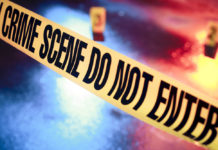 The International Journal of Drug Policy recently published a systematic review of 20 studies on opiate use, which showed that there's a lack of...
A 2017 study published in the Journal of Drug Issues sought to examine the perceived strengths of teenagers entering rehab for substance use disorders...
Fatal overdoses in North Dakota increased 125 percent from 2013 to 2014. The Centers for Disease Control and Prevention reported that there were 20...
Men are nearly twice as likely as women to receive referrals to drug detox programs upon discharge from emergency departments, a recent study found....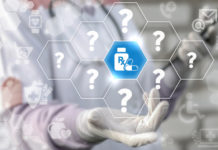 A recent study explored the perceived dangers, symbolism and cultural framing surrounding opioid, heroin and maintenance treatment substances among licit and illicit drug users...
Contingency management (CM), a new form of behavioral intervention, has shown to be effective and useful when integrated into addiction treatment programs, according to...
Ignition interlock devices (IIDs) decrease the number of deadly crashes in states where the devices are required for individuals convicted of drunk driving, a...
People who voluntarily seek addiction treatment are less likely to exhibit signs of mental distress six months after their course of treatment when compared...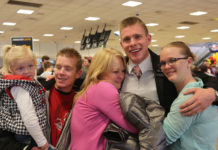 Before 12-year-old Kayden Carlos started sixth grade, he experimented with alcohol. Shortly after, he smoked marijuana with friends at a concert and got his first...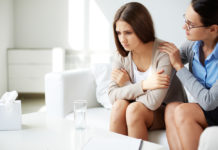 A recent study suggested that the involvement of social workers in treating opioid addiction increased the general health of patients. Areas including social, professional,...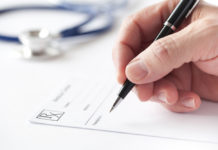 Last December, the Centers for Disease Control and Prevention (CDC) updated its website with information about antibiotic stewardship -- a practice that describes a...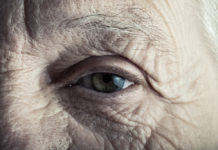 Seniors receive nearly 30 percent of all medications prescribed in the United States and make up 36 percent of the total patient population that...
A recent study published in the journal Drug and Alcohol Dependence aimed to explore the nature of socioeconomic and gender habits in marijuana use...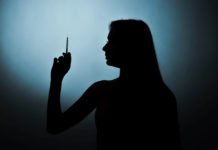 There were 28,647 drug poisoning deaths attributed to opioids in 2014. The rates of opioid abuse in the United States continue to be on...
Many people who suffer from substance use disorder also struggle with impaired cognitive functions, which makes sustained addiction recovery more difficult. Recent research published in...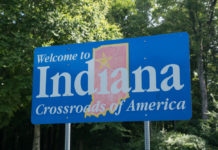 The state of Indiana has taken strides to help its residents access high-quality care and treatment for opioid addiction. On Monday, two bills unanimously passed...
Electronic cigarettes, or e-cigs, have become popular in recent years largely because they're seen as a safer alternative to tobacco-based products. But the perception...
On Wednesday, Pennsylvania's Governor, Tom Wolf, invited House Speaker Paul Ryan (R-Wis) to visit a drug treatment center in his state where many patients...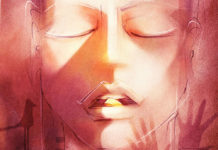 Patterns of drug use began to change in the U.S. in the 1990s – a decade that ended with more Americans reporting they had...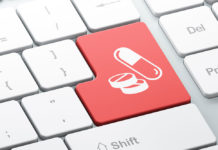 A 2017 study revealed a correlation between the popularity of social media and the rise of non-medical prescription drug use. The plethora of online...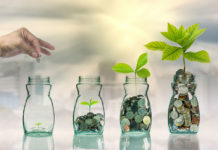 In an era of many virtual happenings, it's common to see people resort to online forums or social media platforms whenever any assistance is...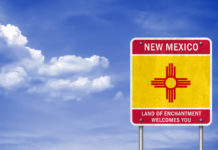 New Mexico was among the five states with the highest number of drug overdose fatalities between 2013 and 2014; the state saw a 20.8...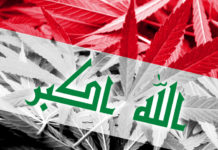 A string of drug raids and arrests throughout Iraq may indicate a structural change in the country's drug market and severity of its growing...
Recent studies showed that effective drug addiction treatment starts with an all-around assessment. The Addictions Neuroclinical Assessment (ANA) is the new addiction assessment method recommended...
Emergency room physicians are often blamed for the rising number of opioid overdoses in the U.S. because they are generally the first to prescribe...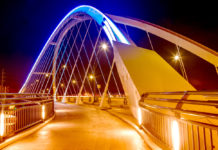 Opioid-related deaths in Minnesota increased fivefold between 1999 and 2014. And in 2015, there were 216 deaths related to opioid pain relievers, according to...
More Americans are now becoming aware of the nationwide opioid epidemic that continues to affect millions of people. However, it's just as critical for...
The name E.M. Jellinek might be unfamiliar but the changes he brought to the field of addiction studies are well-known. From the 1930's until...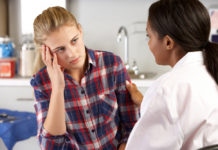 Addiction is not just a temporary habit or a hiccup of dependence, it is a chronic brain disorder that develops over an extended period...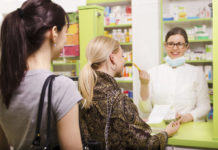 A survey was completed by 82 pharmacists from Manitoba, Canada, of which more than 90 percent worked full time in a community pharmacy, and...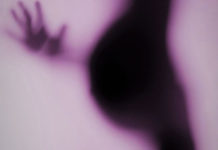 Drug abuse among pregnant women surfaced as a public health problem in the U.S. in the 80s, and legislators have been discussing contrasting views...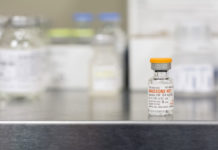 The overdose reversal drug naloxone has been a vital tool in combating the opioid crisis across the United States. But as its importance has...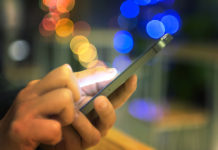 The first prescription digital therapy designed to treat substance use disorder (SUD) is currently under review by the U.S. Food and Drug Administration (FDA). Boston...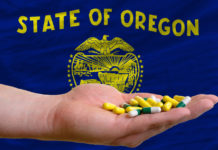 The Oregon Health Authority's Public Health Division found that in 2013, out of 4 million Oregonians, 1 million of them received an opioid prescription...
Scientists at the University of Pennsylvania and Rand Corporation have directly linked the anti-abuse reformulation of OxyContin to the sharp rise in fatal heroin...
Alterations in gene expressions could predict propensity to addiction, a recent study has shown. Most people are not familiarized with the term 'epigenetics', but new...
A new study from the Society for the Study of Addiction validated the value of the U.S. Substance Abuse and Mental Health Services Administration's...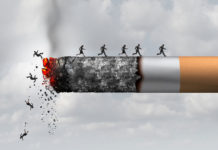 Internationally, cigarette smoking is higher among patients in addiction treatment when compared to the general populace, according to a study published in the Society for...
Misuse of prescription pills continues to be a growing public health problem in the U.S. It is estimated that 20 percent of adults, or...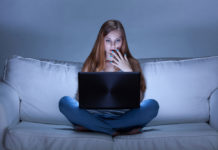 A study published this month in the journal PLOS ONE revealed that problematic social media use is a very real complication among adolescents. European researchers...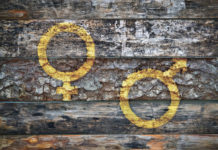 A study released last November suggested that the sex of an individual does play a role in determining susceptibility to addiction. However, the effect...
Certain segments of the Canadian population who inject drugs are unable to receive treatment for their substance use disorder despite being motivated to get...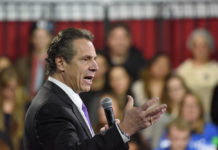 On Thursday, New York State officials announced more than $8 million in funding to be allocated to addiction treatment programs in the western and...
While millions of Americans are addicted to painkillers prescribed by their doctors, new technologies are surfacing to ease pain symptoms and avoid dependence on...
It's a virtual house party, a 'heroin cave' filled with triggers -- partygoers using and dealing drugs, a table peppered with syringes, pill bottles...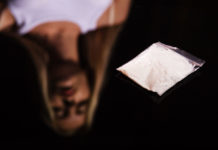 Women are generally more vulnerable to drug addiction than men, especially when it comes to cocaine. This week, the Journal Nature Communications published a study...
Drug use is more of a motivating factor for women to commit burglary than it is for men, according to a new study published...
A 2016 pilot study tested the feasibility, usability and outcomes of a family-based substance use prevention program for foster families. "There's a lot of evidence...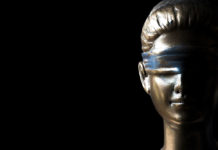 Justice may be considered blind, but a new study shows that it's definitely not colorblind. Researchers from Yale University, Drexel University, and American University recently...
OxyContin, the powerful opioid-based painkiller, has seen a 40 percent drop in sales since 2010, and the manufacturer, Purdue Pharma, plans to recover by...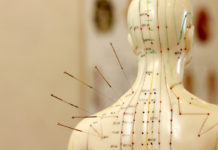 Chinese health practitioners claim acupuncture can treat everything from migraines, anxiety, body pains, insomnia, and ease the psychological symptoms associated with opioid addiction. Acupuncture —...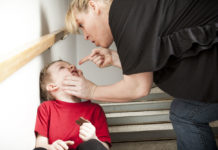 Pregnant women in different parts of the world are warned about the dangers of consuming alcohol and/or drugs. While most of them try to...
A study published in the Journal of Managed Care & Specialty Pharmacy earlier this month sought to address the economic burden of opioid abuse...
Furanyl fentanyl is a derivative of the synthetic opioid fentanyl, which produces a high similar to heroin but is 50 times more potent. It...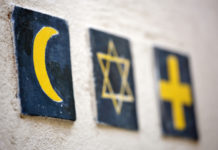 The phrase 'addiction doesn't discriminate' has been used for years as a reminder that drug and alcohol abuse can affect anyone from any walk...
As heroin use continues to rise across many demographics, Americans are scrambling to find solutions to the epidemic. According to the Centers for Disease...
The Angel Program, a recently launched program by the Gloucester Police Department that offers direct referral for drug detoxification or rehabilitation treatment, has proven...
The modern world is evolving to meet the demands of people struggling with ongoing sobriety, and they're doing it with smartphone apps aiming to...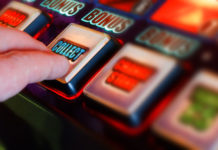 A new study published in the journal Translational Psychiatry showed that cravings related to gambling addiction stimulate the same pathways in the brain as addiction...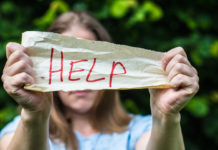 Researchers at the British Columbia Centre for Excellence in HIV/AIDS conducted a study that examined the relationship between initiation of intravenous drug use (IDU)...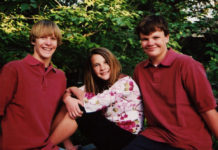 Ian Jones of Lake Forest, Calif., died from a drug overdose in his sister April's arms in October 2014. He was 26 years old. "I...
Six former executives and managers of pharmaceutical company Insys Therapeutics, Inc. were arrested on allegations including conspiracy to commit racketeering, bribing doctors, and fraud...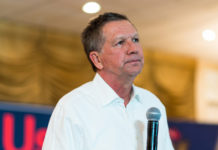 Ohio Gov. John R. Kasich signed a new law to fight the opioid addiction problem in his home state on Wednesday. The key components of...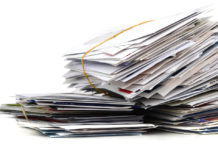 Prisons are cracking down on inmates receiving drug-soaked mail from the outside world, and new technology is aiming to stop contraband from landing in...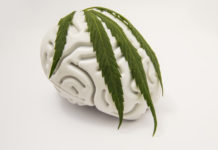 Scientists at the University of Michigan, along with Florida International University's (FIU) Center for Children and Families, found previously unreported behavioral effects marijuana has...
There has been a marked shift in the demographics of heroin users over the past several decades, recent research showed. Heroin use has gone...
Harvard researchers reviewed data indicating that people who experiment with drugs early in life are at the highest risk of becoming addicted as they...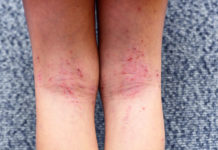 Drug addiction is a topic that tends to spark conversation about psychosocial matters, and while drugs are notorious for having profound effects on all...
A 2016 study identified a small set of genes that can predict who has a high propensity to heroin addiction. Genetic predisposition to heroin addiction...
Start Here
See If Your Insurance Pays For Rehab.
The National Governors Association (NGA) has partnered with eight states to provide a learning lab that will focus on the development and implementation of...