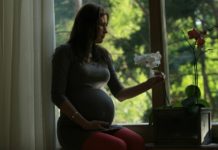 The number of pregnant women struggling with substance abuse has doubled since 2011, reaching four in every 1,000 pregnancies. The shocking statistic comes from a...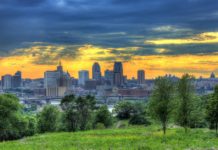 Minnesota prosecutors announced that they will file no charges in Prince's accidental fentanyl overdose death. On Thursday, April 19, Mark Metz, a Carver County attorney,...
After a five-year long increase in the production of the drug in Colombia, police in the South American country are considering using drones to...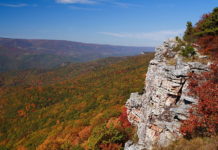 Despite a downward trend during the summer months, West Virginia experienced a record number of fatal overdoses in 2017, according to data from the...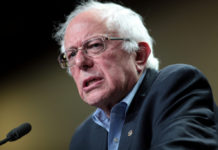 On Tuesday, April 17, United States Senator Bernie Sanders introduced a bill that targets opioid manufacturers by leveling fines due to deceptive marketing practices...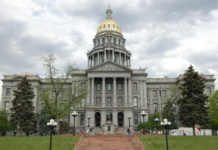 In order to turn the tables on the opioid crisis in Colorado, officials have issued a standing order for Naloxone, and those who intervene...
Every illegal substance contains the mystery of its origin: The hazy path it traveled to the user's possession is rarely clear. Beyond the most...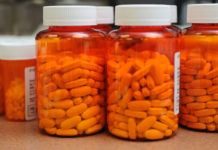 A new study that has been released by the American Action Forum suggests that toughening regulation for prescription opioids in 2010 may have led...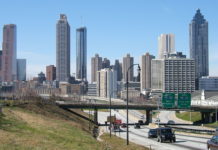 The Commissioner of the United States Food and Drug Administration, Scott Gottlieb, spoke at the annual National Rx Drug Abuse and Heroin Summit on...
On April 11, Facebook CEO and founder Mark Zuckerberg faced questions about illegal opioid sales on the social media site during his second day...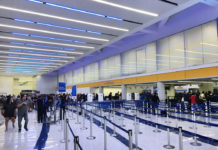 A woman who had been employed as a JetBlue flight attendant when she was arrested in March 2016 for abandoning a suitcase filled with...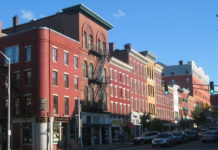 On Friday, April 6, nine overdoses occurred in four different Maine counties, prompting local authorities to issue a warning that local heroin supplies may...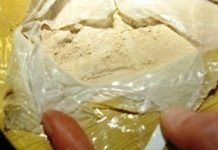 United States Border Patrol agents in Texas seized 41 pounds of heroin from a tractor-trailer trying to carry it in a shipment of tomatoes...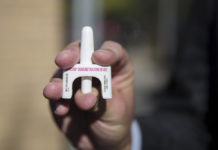 The United States Surgeon General, Jerome Adams, MD, has urged Americans to carry naloxone, the opioid overdose reversal medication, in order to protect themselves...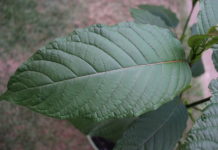 For the first time, the Food and Drug Administration (FDA) has issued a mandatory recall of kratom products from a Las Vegas company amid...
Although virtually every aspect of the war on drugs has vocal public critics, no policy has generated universal concern more than harsh sentencing for...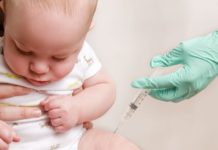 A new research report released by the Pennsylvania Health Care Cost Containment Council (PHC4) has revealed that there was an increase of over 1000%...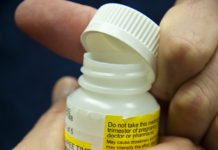 A city councilman from Houston was found in his home by police during a welfare check on March 6th. The Harris County medical examiner...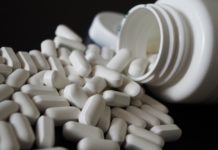 The United States Centers for Disease Control (CDC) issued a report last week that revealed a 21% increase in the number of overdose deaths...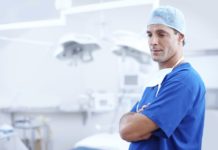 The American Dental Association (ADA) has announced a new opioid prescription policy that features limits and education about drugs. Even while prescriptions declined as...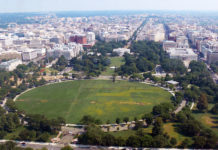 On Tuesday, March 27, Donald Trump tweeted that he was "very pleased" to announce that a temporary memorial to victims of the opioid crisis...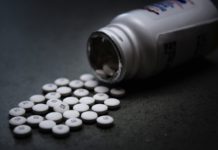 The Centers for Disease Control and Prevention (CDC) issued a report stating that more than 42,000 Americans died from opioid overdoses in 2016, but...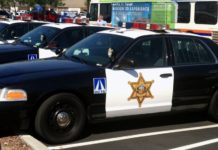 On Friday, March 23, the Orange County Sheriff's Department announced that they had seized over $8 million worth of cocaine from an underground bunker...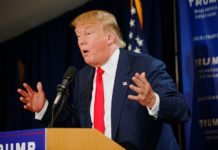 In a speech delivered in New Hampshire, Donald Trump announced his support for an addiction vaccine to help combat the ongoing opioid crisis in...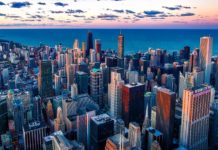 The American Dental Association (ADA) has announced new guidelines which recommend that dentists avoid prescribing opioid medications when possible, and urges limiting those prescriptions...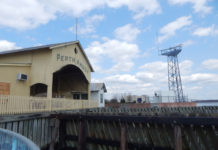 A school district in New Jersey is requiring that parents attend a mandatory opioid seminar in order to receive tickets to an eighth grade...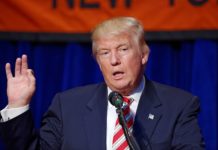 The Trump Administration is finishing a plan for mitigating the opioid crisis, and may include a controversial measure that utilizes the death penalty for...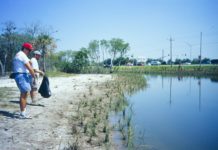 On Monday, March 19, Florida Governor Rick Scott signed legislation into law which provides $65 million in state funds to combat the opioid crisis...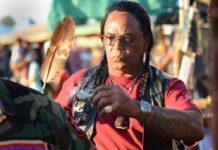 Overdose deaths of native populations in the lower 48 states and Alaska have increased by five times between 1999 and 2015. Dr. Michael Toedt...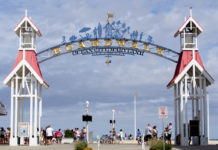 A Delaware woman has been found guilty of manslaughter after injecting her father with the fentanyl that caused his death by opioid overdose. On October...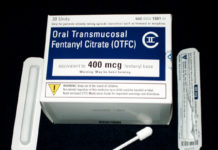 Federal prosecutors indicted five doctors from New York City for allegedly taking bribes and participating in a scheme to prescribe millions of dollars' worth...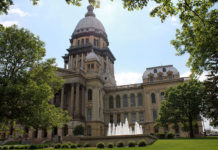 A bill proposed by a Republican congressman would require people provide a valid ID for opioid prescriptions in the state of Illinois. The bill, HR...
Rhode Island is now taking a medication-assisted treatment approach to drugs and is providing three medications for inmates struggling with opioid abuse. The program...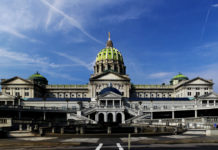 Pennsylvania is launching an online opioid data dashboard that will provide a resource for a wide spectrum of people who are struggling against the...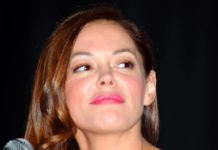 A judge from Virginia judge has refused to dismiss actress and activist Rose McGowan's cocaine charge for possession. Monday, March 12th, Judge Deborah Welsh...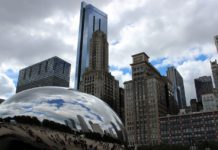 On Tuesday, March 6, the city of Chicago, Illinois filed a lawsuit in federal court accusing the three biggest opioid distributors of fueling the...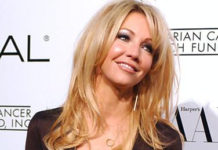 Actress Heather Locklear is in rehab for addiction after a highly publicized arrest February 25th that resulted in five charges of misdemeanor, one for...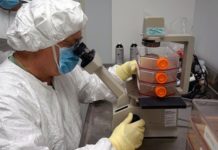 An effective vaccine that prevents opiate addiction before it occurs is closer to being a reality than ever before. "The heroin vaccine is one step...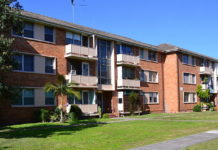 Australians with a history of drug offenses will be denied public housing with a controversial decision made this week by the Australian government. The...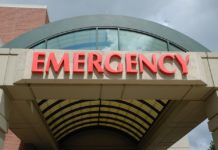 A new report compiled and released by the Centers for Disease Control (CDC) reveals that the number of opioid overdoses in the United States...
Colombia and the United States will team up to reduce the cocaine trade and the amount of the coca leaf grown in the former...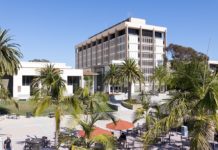 Nine Santa Barbara students were treated for opioid overdose after each of them ingested what authorities have identified as prescription opioids while attending a...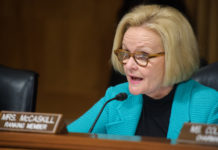 According to a U.S Senate report, pharmaceutical drug makers gave millions of dollars to pain-treatment advocated for five years and promoted opioids to people who...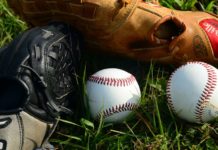 On Wednesday, February 21, Major League Baseball (MLB) announced that it was suspending Forrest Whitely, a pitching prospect for the Houston Astros, over a...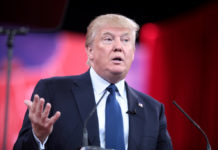 The White House held a summit on the opioid epidemic Thursday, where the first lady, Melania Trump, made a speech on opioid policies. She...
A group of bipartisan senators has released a bill that would add $1 billion to fighting the opioid crisis. The bill is being called...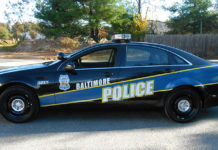 A Baltimore heroin dealer linked to a corrupt police officer used his connection to provide protection for a crew of drug dealers who are...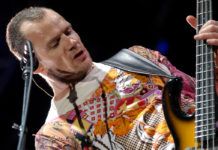 In a new essay in Time Magazine, Red Hot Chili Peppers bassist Flea opens up about addiction, years of recovery, and opioid abuse. Flea...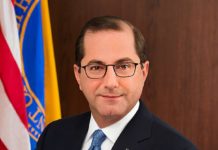 The Food and Drug Administration (FDA) has announced it will expand medication assisted treatment (MAT) to help provide addiction recovery treatment to as many...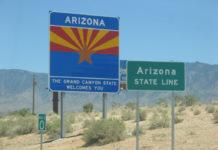 Arizona lawmakers are trying to pass legislation to punish doctors who prescribe medical marijuana cards to unqualified patients. Doctors in the state may legally...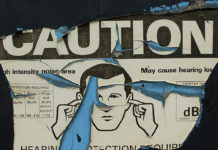 A study has revealed that hearing loss is connected to opioid use, and in some situations, can sometime cause a person to go completely deaf. According...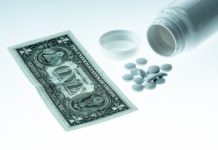 A new report estimates that the opioid crisis cost is now in excess of $1 trillion, and further concludes that the cost will continue...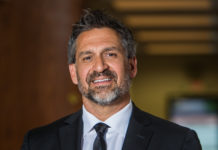 Staying hydrated in detoxification and addiction recovery is vital, especially for athletes, according to experts from the American Addiction Centers (AAC). Fluids flush toxins out of...
Governor Mark Dayton of Minnesota announced on Wednesday a renewed legislative proposal to tax drug manufactures opioid prescriptions to help fund treatment. Governor Dayton,...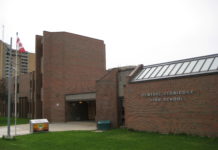 The Toronto District School Board has announced that they will provide their high schools with OD kits that include the potentially lifesaving opioid overdose...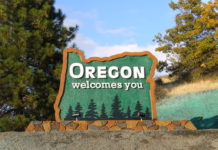 The Governor of Oregon, Kate Brown, has declared that addiction qualifies as a public health crisis for the state. On Tuesday, February 13, Brown announced...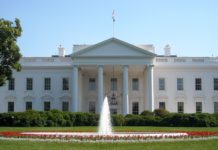 A spending agreement from the White House will provide $6 billion in funding for prevention and law enforcement efforts to combat the opioid crisis....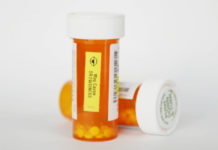 After decades of widespread criticism regarding its marketing practices, big pharma drug manufacturer Purdue Pharma LP has announced that it will no longer advertise...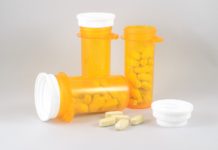 A new product to combat the opioid crisis has been unveiled. DisposeRX enables someone to responsibly dispose of leftover and unwanted medications by turning...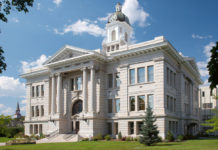 A pain management doctor in western Montana has been convicted and sentenced after two of his patients overdosed on opioid medications he prescribed. Chris Christensen,...
For the first time in a Southeast Asian nation, the International Criminal Court (ICC) has launched an inquiry into the allegations of crimes against...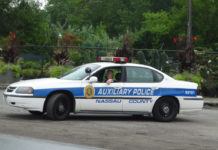 A new cell phone application to map opioid overdoses in real-time has been unveiled by the Nassau County Police Department. Officials hope technology can...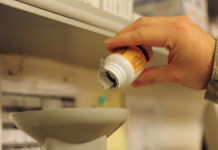 A new study reveals that cessation of opioid abuse is more likely to be successful when depression is adequately treated. The study was published in...
Philippine President Rodrigo Duterte is reviving his drug war, a reboot the government is calling "Operation Double Barrels Reloaded." The violent campaign against domestic...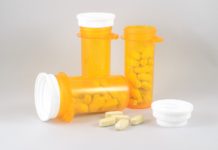 A recent study published in the BMJ (British Medical Journal) suggests that the key to curbing rates of addiction causes by prescribed painkiller medications...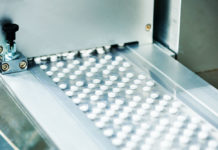 Wholesale drug sellers sent more than 20 million opioids to Williamson, West Virginia, a small 3,000 person town sitting across the Tug Fork River...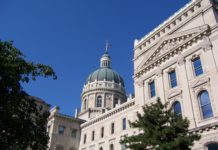 The Indiana State Department of Health is distributing opioid overdose kits to 34 counties across the state. The kits will be given to emergency...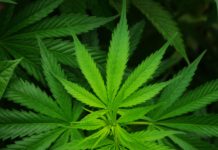 San Francisco, California will apply the state's new marijuana legalization laws to past cases to absolve thousands of criminal convictions on the books. George...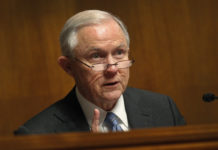 United States Attorney General Jefferson Beauregard Sessions III announced that a new team would be created to help the FBI expand its online opioid...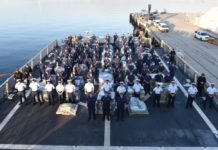 In San Diego on Thursday, January 25, the Coast Guard began to unload over 23 tons of cocaine seized from smugglers operating in the...
Taylor Weyeneth, the Deputy Chief of Staff at the Office of Drug Control Policy, (ONDCP) which is known in shorthand terms as the Drug...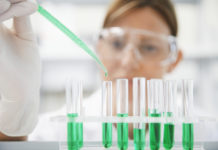 When considering the legitimate uses of cannabis for diseases like cancer, many are wondering if it can be used to help fight addiction. Though...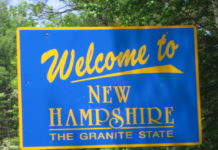 According to data from the New Hampshire Medical Examiner's Office, the state saw the same number of overdose deaths in 2017 as it did...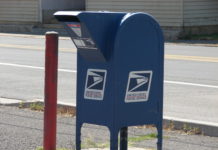 After conducting a yearlong probe into the availability of fentanyl in the United States, a Senate Homeland Security and Government Affairs investigations subcommittee concluded...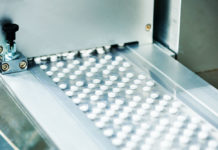 Some medications have proven successful in addiction and detox treatments, while others exacerbate the problem, but they should always be taken with comprehensive treatment,...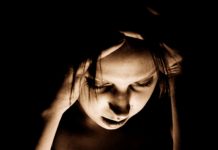 According to a report published in the New England Journal of Medicine, two new studies focusing on two drugs that modify the circuits in...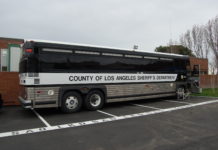 A Los Angeles County deputy sheriff was one of four men arrested on federal charges alleging they provided protection for drug dealers during the delivery...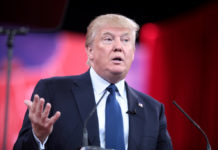 Until recently, the Trump administration had a 24-year-old former Trump campaign staffer serving as Deputy Drug Czar, the second most important position to combat...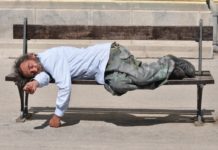 A new bill in the Maine legislature targets addiction in one of the state's most vulnerable populations by providing emergency housing and substance abuse...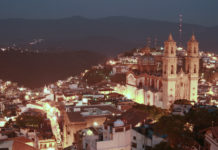 Mexico's southwestern state of Guerrero is now the largest heroin supplier to America, contributing to the opioid epidemic that resulted in 64,000 overdose deaths...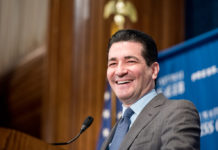 The FDA has determined that opioid cold and cough medicines should not be used for treating children under the age of 18. According to a...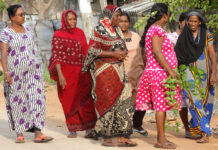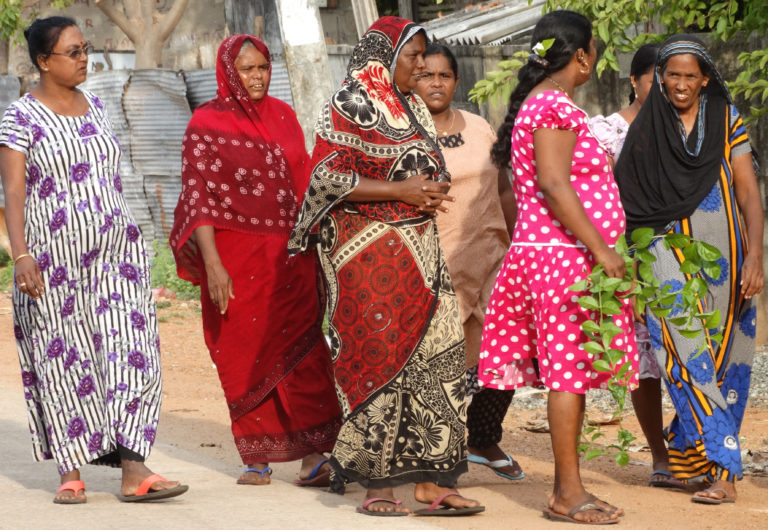 Women in Sri Lanka over the age of 18 will be able to purchase alcohol without the government's approval for the first time in...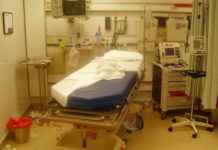 According to a recently released study, an annual increase in the number of trips to hospital emergency rooms as a result of alcohol has...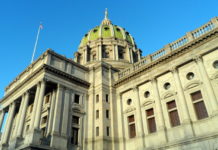 Pennsylvania Governor Tom Wolf has declared the opioid epidemic in the state to be a public health emergency. Despite the significant efforts that have been...
A doctor from New Jersey hired a hitman to kill his wife after she threatened she would expose the illicit prescription drug operation he...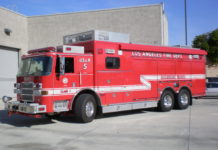 The SOBER Unit, a yearlong pilot program from the Los Angeles Fire Department (LAFD), seeks to better allocate resources by transporting chronic users to...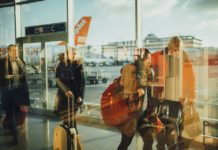 Two French citizens are in critical condition and a German woman is in an induced coma after a group of travelers in Perth snorted...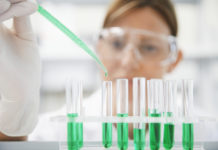 A recent study has revealed that alcoholism damages DNA, which can increases the individual's likelihood of cancer. The study was published in Nature International Journal...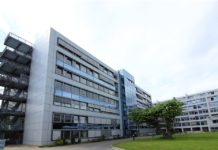 A study from the CDC found that opioid deaths during hospital stays quadrupled between 1993 and 2014, physician and assistant professor of health care...
Todd Herzog, start of hit TV show "Survivor," is claiming he was served alcohol and Xanax by the staff of TV show Dr. Phil...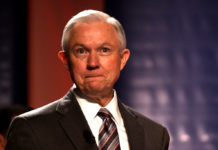 Attorney General Jefferson Beauregard Sessions III rescinded three memos from the Obama Administration that adopted a policy of non-interference with legalized marijuana in states...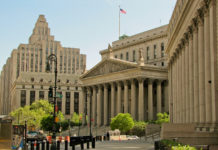 A Manhattan physician, 81 year old Dr. Martin Tesher, has been charged with unlawful prescription of narcotics to patient Nicholas Bendetto. Bendetto suffered a fatal...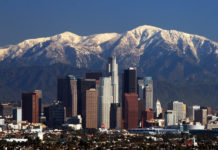 While Los Angeles County is taking on efforts to combat the opioid epidemic, only eight of California's 58 counties have fewer opioid overdoses, says...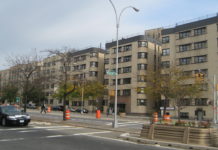 According to investigators, a special education teacher who was found dead in a school bathroom in November died from a fatal fentanyl overdose. Toxicology reports...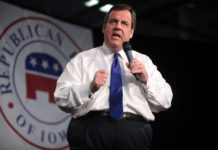 Chris Christie, the outgoing New Jersey Governor and Republican who led the Trump Administration's commission on addiction says that once stigma is has been...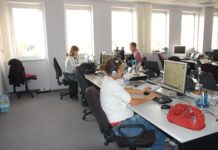 A new report compiled by the Bureau of Labor Statistics reports that alcohol and drug overdoses at work killed 32% more Americans in 2016...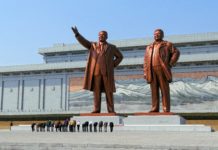 As a part of his anti-Christmas campaign, Kim Jong-un has decided to ban alcohol and singing at social functions. Christmas has been a contentious...
As of January 2, 2018, Colorado's largest drug rehab center closes its doors despite attempts to recoup financial losses. The closure leaves many citizens...
Norway's parliament has voted to decriminalize drug use this week, moving instead to focus on treatment for addicted drug users in place of punitive...
On December 18, ESPN President John Skipper resigned from the position, citing substance abuse and the need to seek addiction recovery treatment. Skipper made the...
In a new essay appearing in Vogue, Philip Seymour Hoffman's longtime partner and mother of their children, Mimi O'Donnell, laments the loss of the...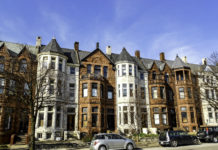 As the opioid crisis continues to take a dire toll across the United States, prosecutors in Maryland pursue charges of murder and manslaughter in...
The United States Coast Guard intercepted a semi-submersible vessel that held almost four thousand pounds of cocaine off the coast of the coast of...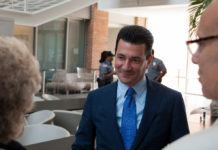 The Commissioner of Food and Drugs, Scott Gottlieb, made remarks at a public workshop that suggested drug manufacturers and sellers might be required to...
Around 60 children have been killed by Philippine law enforcement in the last 18 months, according to Amnesty International. They are encouraging the International...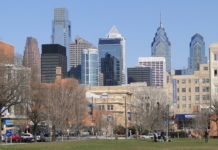 Pennsylvania has taken the next step in the battle against the opioid crisis by announcing new guidelines for prescribing opioids to pediatric populations. The Pennsylvania...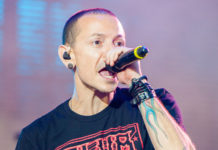 The toxicology report of Linkin Park singer Chester Bennington, who killed himself in July at age 41, had only a small amount of alcohol...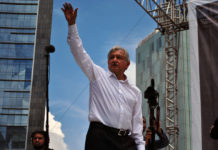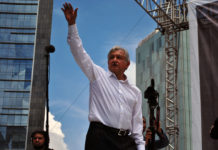 A leading presidential candidate in Mexico suggested over the weekend that drug cartel kingpins should receive amnesty in an attempt to bring peace to...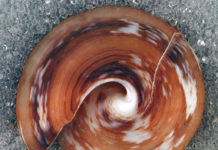 The Department of Defense will provide the University of Utah with a $10 million dollar grant to investigate how the venom of sea slugs...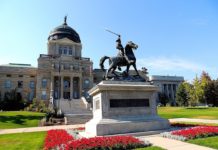 The state of Montana will sue Big Pharma company Purdue, maker of prescription opioid OxyContin, over the opioid epidemic, said state Attorney General Tim...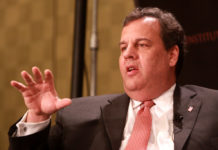 On Tuesday, November 28, New Jersey Governor Chris Christie, the head of the White House's Commission on Combating Drug Addiction and the Opioid Crisis,...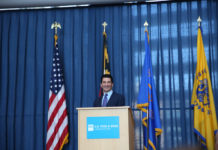 The Food and Drug Administration (FDA) has approved Sublocade, an injection version of their commonly-used opioid addiction treatment medication Suboxone. Indivior is the company...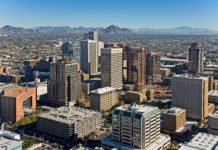 As Arizona has responded to the opioid crisis, sober living homes have sprung up across the state, much of which have been completely unregulated....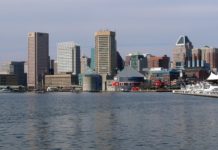 A Maryland program tests part of Trump's opioid crisis response plan by waiving a decades-old law that prevented Medicaid from funding large drug rehab...
The United States Coast Guard is detaining suspected drug smugglers and traffickers for weeks and months on end on boat prisons that are being...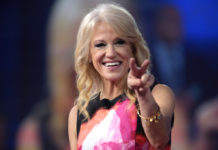 During a press conference on Wednesday, November 29, it was announced that Kellyanne Conway will be serving as point person for the White House...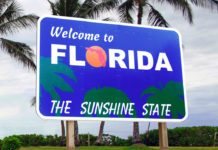 The Florida Medical Examiners Commission's annual report on drugs found in the systems of diseased persons has been released, revealing that opioid overdose deaths...
Body-camera footage from a LAPD police officer show that Los Angeles cops caught allegedly planting drugs on a suspect during a routine traffic stop. The...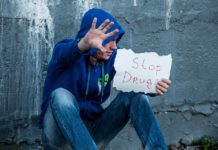 As the opioid crisis continues to ravish the country, barriers to addiction recovery cost lives, as nearly one hundred Americans die every day from...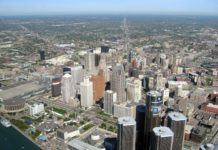 The Detroit City Council has approved funding to hire two law firms to represent the city as they sue opioid drugmakers and distributors they...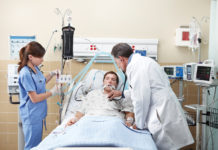 A mother who discovered her son overdosing in the bathroom had him brought to intensive care. However, authorities believe that the mother was exposed...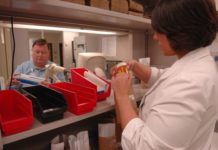 Over the course of twelve months, four Arizona doctors prescribed nearly 6 million opioid pills with the highest-prescribing doctor writing more than 20,000 prescriptions,...
The FDA has approved an opioid withdrawal device made by Innovative Health Solutions, a company based in Southern Indiana. The device, called the NSS-2 Bridge...
A Philadelphia officer is accused of playing a role in a multi-state conspiracy to distribute drugs seized from dealers. A federal investigation has been opened...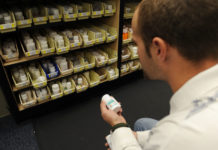 A prescription pill that contains a digital tracking sensor has been approved for use by the FDA. The FDA approved Abilify MyCite, the new digital...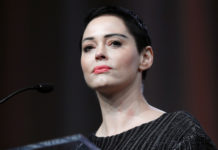 Rose McGowan has maintained her innocence after turning herself in to authorities in Virginia Tuesday and was arrested for a felony possession of a...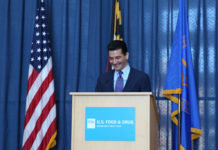 The FDA has declared a shortage of fentanyl citrate. However, even as the fentanyl shortage declared by the FDA affects those who legitimately acquire...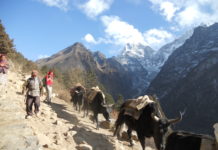 Every year across the Nepali Himalaya villagers harvest psychedelic honey, risk their lives to continue an ancient tradition, and sell the harvest on the...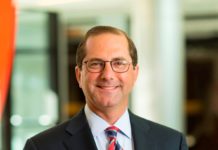 On Monday, Donald Trump announced via twitter that Alex Azar, the former head of pharmaceutical company Eli Lilly, is to serve as replacement Secretary...
Colombia's President Juan Manuel Santos said Wednesday that his country has conducted the largest cocaine seizure in their history of tackling Colombia's infamous drug...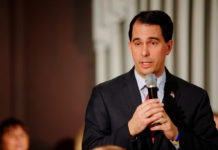 According to Wisconsin state records, the number of citizens dying of overdose deaths continues to rise even as the number of prescriptions fall. The information,...
Native Americans have the highest drug overdose rate of all minorities in the United States and have suffered some of the highest death rates....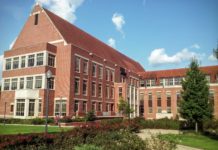 Florida State University has had all Greek life suspended on the campus indefinitely in the wake of the death of a pledge. On Friday, November...
Ravaged by an unprecedented debt crisis, Greek doctors are leaving the country while patients with addiction have long wait lists and a lack of...
On Friday, November 3, a Chinese official denied the country bore complete responsibility for fentanyl in the United States. The statement was made during a...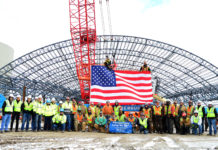 While Ohio struggles to find workers for its factories and other jobs, many applicants are failing drug tests. Not only does this affect the...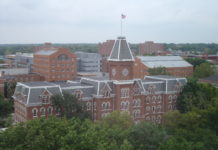 The Charles Koch Foundation has provided a $4.5 million dollar gift to fund the establishment of the Drug Enforcement and Policy Center (DEPC), a...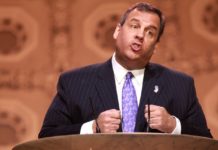 Thursday the Opioid Commission tasked by President Donald Trump sent the White House a list of 56 methods to mitigate the opioid crisis. It...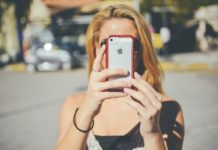 A report published in the American Journal of Toxicology details how medical researchers are searching for users on Twitter who are engaging in prescription...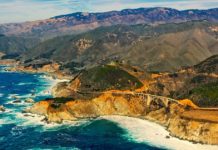 Although California is one of the states with the lowest opioid abuse, the epidemic is still killing thousands of people. While in West Virginia--the...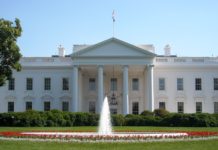 According to remarks given by Donald Trump at the White House on October 26, the "most important thing" the Trump Administration will do in...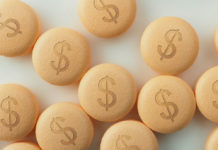 John N. Kapoor, founder of Insys Therapeutics--a multibillion dollar drug company that manufactures opioids--is being charged with bribery in a scandal where he led a nationwide campaign...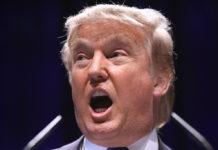 On Thursday, October 26, the Trump Administration declared the US opioid crisis to be a public health emergency. In August, Trump stated that he would...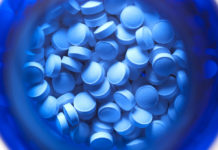 According to a government report, 88 percent of the people using drugs in Bangladesh are young people under the age of 40. Another study,...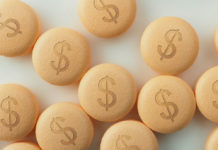 A new online tool allows people to search for payments made by pharmaceutical and medical device companies to American physicians. The Dollars for Docs database...
While people have taken psychedelic drugs for much of human history, not much is known about how they truly affect the brain. That's why...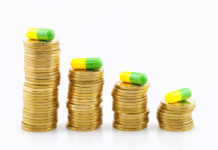 Pharmaceutical companies selling drugs in California will soon have to notify the public two months ahead of price hikes. Legislation signed into law by...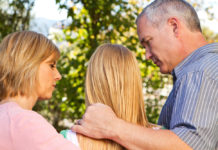 Parenting becomes more challenging when a son or daughter becomes addicted to drugs, and with opioid addiction reaching epidemic consequences, preventing a fatal overdose...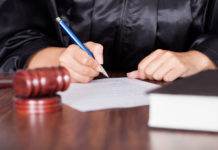 Maryland's mandatory minimum sentences for repeat drug offenders were lifted earlier this month, allowing those currently incarcerated for such crimes the opportunity to seek...
Recent research looked into the risk of contracting Hepatitis C between men and women who inject drugs and discovered that women are more vulnerable...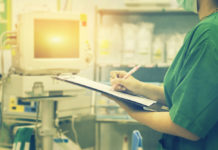 Health care professionals who work in emergency departments prescribe less opioid-based medications than other physicians, a new study revealed. The study, published in Annals...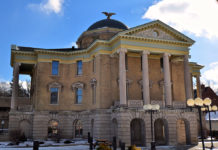 A majority of state attorneys general joined in a bipartisan coalition earlier this week and urged Congress to permit Medicaid funding toward larger substance...
An Italian psychiatrist continues to garner success after making breakthroughs with experimental applications of electromagnetic pulses to treat cocaine addiction. Luigi Gallimberti, who is also a...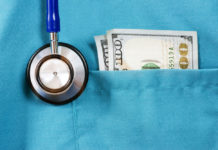 One in 12 doctors and approximately 1 in every 5 family medicine physicians have accepted payments related to opioids from pharmaceutical companies, according to...
A new study has determined that long-term prescription opioid use is increasing in the U.S. and warrants further research on the potential pros and...
The U.S. Food and Drug Administration (FDA) is cautioning prescribers about withholding opioid addiction treatment medications from patients who are taking central nervous system...
The ongoing opioid crisis is negatively affecting the average life expectancy of Americans, a new federal report shows. The report, authored by researchers from the...
A new pediatric primary care model designed to help teens who are struggling with a substance use disorder is showing promise. The U.S. health care...
Revealing just how grim the American opioid epidemic has become, a new study finds that more than 100 teens and young adults with opioid addiction...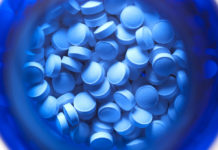 There are currently no drugs approved by the U.S. Food and Drug Administration (FDA) to treat cocaine addiction, but a weight loss medication could...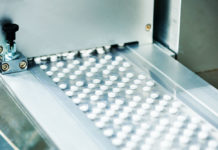 A coalition of 41 attorneys general, representing a majority of the states, announced the launch of an investigation into opioid manufacturers that sets to...
People who use marijuana are more likely to misuse prescription painkillers and develop a prescription opioid use disorder, a new study suggests. Conducted by analysts...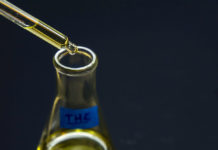 After Insys Therapeutics, a wealthy pharmaceutical company, repeatedly opposed efforts to legalize marijuana, the Drug Enforcement Administration (DEA) approved the company's proposal to produce...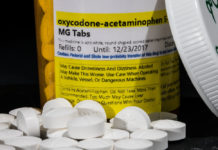 The Trump Administration's Commission on Combating Drug Addiction and the Opioid Crisis met for the third time on Wednesday and announced partnerships to create new measures...
A highly sensitive fingerprint test can now determine whether or not people have used cocaine within just seconds — even after they wash their...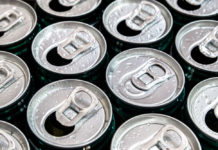 College students who often consume energy drinks are more at risk of forming an alcohol addiction, using cocaine, or misusing prescription stimulants by the...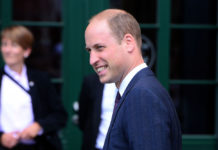 The Duke of Cambridge Prince William visited addiction recovery patients in east London last week and asked those receiving treatment for a substance use...
New data revealed that an average of two people died a day from drug overdoses in Minnesota in 2016. The figures, released by the Minnesota...
The Vietnam War lasted nearly 20 years and tallied 58,220 deaths. In stark contrast, about 64,070 Americans died from drug overdoses in 2016 alone,...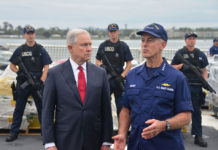 U.S. Attorney General Jeff Sessions made an appearance in San Diego on Wednesday to commemorate the record-breaking 450,000 pounds of illicit drugs seized by...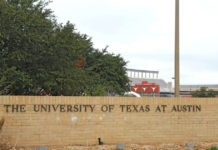 Government funding will pledge $29 million to a series of research led by the University of Texas to combat alcoholism, a problem that costs...
Drugstores that are a part of the national chain CVS Pharmacy are going to become the first in the country to set a limit...
Caring for a child after they have gone through addiction treatment can be stressful, but parents can take several precautions to prevent serious problems. A...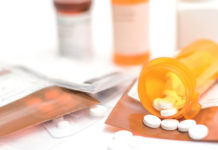 A clinic has revamped its opioid guidelines after an internal study revealed a trend of overprescribing painkillers after surgery. The Mayo Clinic, a non-profit medical...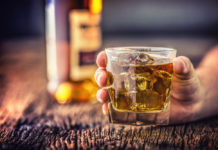 Why do people with alcohol use disorders drink alcohol? Although there isn't a single answer, a new study explores some of the most common...
The Food and Drug Administration (FDA) has allowed marketing for the first-ever government-approved mobile medical app designed to help people with substance use disorders...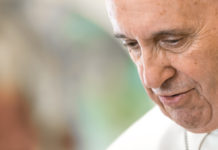 In a recent trip to Medellin, Pope Francis lamented the lives lost to drug trafficking, cartels, and addiction in Colombia. Colombia remains one of...
Of the many considerations taken into account when planning for the recent natural disasters, the wellbeing of those struggling with a substance addiction presents...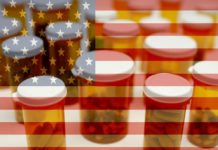 The latest National Survey on Drug Use and Health (NSDUH) provides the most recent estimated figures on the opioid crisis, which has been mostly...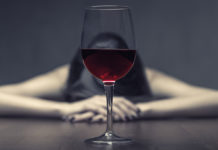 New research has discovered a 49 percent increase in alcohol use disorders among Americans. The increase was noted between two 12-month periods —the data was...
A controversial booze law change in the U.K. has coincided with a reduction in binge drinking, despite calls for it to be reversed. In 2005,...
Zebrafish addicted to opioids may be key in improving human opioid addiction treatment, a new research reveals. The research, published in the journal Behavioral Brain...
The U.S. Food and Drug Administration (FDA) recently revised key safety tips to avoid health-threatening mistakes while using a prescription medication. The federal agency believes...
September 2017 is officially National Alcohol and Drug Recovery Month, according to a proclamation by President Donald Trump. The proclamation, which was posted on the...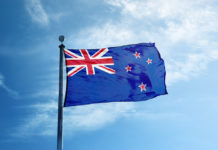 New Zealand's National Party has promised an $82 million crackdown on drugs and gangs if the party is re-elected. The funding, which is also backed...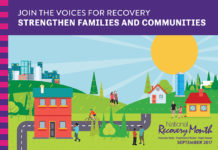 September is National Recovery Month, an initiative sponsored by the Substance Abuse and Mental Health Services Administration (SAMHSA) to boost awareness and celebrate the...
The rate of teenage drug overdose deaths spiked 19 percent from 2014 to 2015 in the U.S., a new report by the Centers for...
Last week, the American Medical Association (AMA) updated its naloxone prescribing guidance document to encourage all medical professionals in the country to make sure...
About 9.5 million adults participated in opioid misuse in the past year in 2014, according to a recent government report. The CBHSQ Report — prepared...
The increased recreational use of prescription opioids by school children may be providing a gateway to later-life heroin addiction, according to research. Researchers revealed that...
The American Hospital Association (AHA) wrote a letter to Congress urging them to reduce regulatory burdens on hospitals, patients, and health systems, including data...
Santa Fe Mayor Javier M. Gonzales has introduced a resolution which establishes a Municipal Drug Strategy Task Force. The task force will work to...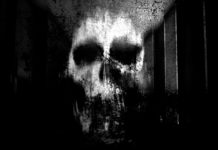 As the opioid epidemic officially reaches a 'national emergency' status, federal data shows that heroin and other opioids have been increasingly deadly — now,...
Hospitalized patients who survive an opioid overdose provide critical moments for interventions, but a new study exposes a shortfall in salvaged opportunities for advocating...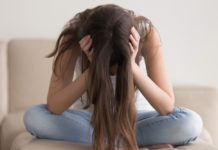 Youngsters who are struggling with opioid addiction are hugely undertreated when it comes to receiving vital drugs which could prevent relapse and overdose. A new...
Substance use disorders result from genetic and environmental factors combined, which led researchers to look at changes in gene expressions to predict susceptibility to...
Admissions to intensive care units related to opioid overdoses have increased rapidly over a nearly seven-year period, a new study reveals. "This is the first...
U.S. Health and Human Services Secretary Tom Price praised China for their efforts toward cracking down on synthetic opioids. At a meeting in Beijing...
Almost 60 percent of adults who misused opioids didn't have a prescription, and more than 40 percent of those cases involved people who obtained...
Drug overdose fatalities continue to escalate in the U.S., according to a new government data from the Centers for Disease Control and Prevention (CDC). The...
Start Here
See If Your Insurance Pays For Rehab.
A new study suggests a possible approach to treating cocaine abuse and preventing relapse by curbing physical and emotional cravings in the brain. The research...