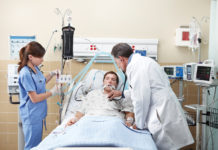 A mother who discovered her son overdosing in the bathroom had him brought to intensive care. However, authorities believe that the mother was exposed...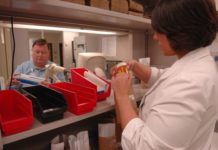 Over the course of twelve months, four Arizona doctors prescribed nearly 6 million opioid pills with the highest-prescribing doctor writing more than 20,000 prescriptions,...
The FDA has approved an opioid withdrawal device made by Innovative Health Solutions, a company based in Southern Indiana. The device, called the NSS-2 Bridge...
A Philadelphia officer is accused of playing a role in a multi-state conspiracy to distribute drugs seized from dealers. A federal investigation has been opened...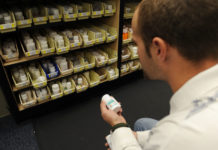 A prescription pill that contains a digital tracking sensor has been approved for use by the FDA. The FDA approved Abilify MyCite, the new digital...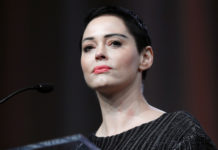 Rose McGowan has maintained her innocence after turning herself in to authorities in Virginia Tuesday and was arrested for a felony possession of a...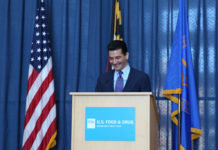 The FDA has declared a shortage of fentanyl citrate. However, even as the fentanyl shortage declared by the FDA affects those who legitimately acquire...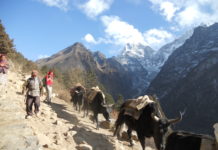 Every year across the Nepali Himalaya villagers harvest psychedelic honey, risk their lives to continue an ancient tradition, and sell the harvest on the...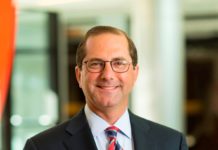 On Monday, Donald Trump announced via twitter that Alex Azar, the former head of pharmaceutical company Eli Lilly, is to serve as replacement Secretary...
Colombia's President Juan Manuel Santos said Wednesday that his country has conducted the largest cocaine seizure in their history of tackling Colombia's infamous drug...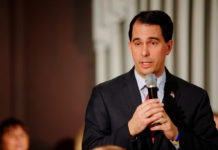 According to Wisconsin state records, the number of citizens dying of overdose deaths continues to rise even as the number of prescriptions fall. The information,...
Native Americans have the highest drug overdose rate of all minorities in the United States and have suffered some of the highest death rates....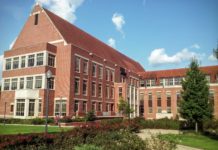 Florida State University has had all Greek life suspended on the campus indefinitely in the wake of the death of a pledge. On Friday, November...
Ravaged by an unprecedented debt crisis, Greek doctors are leaving the country while patients with addiction have long wait lists and a lack of...
On Friday, November 3, a Chinese official denied the country bore complete responsibility for fentanyl in the United States. The statement was made during a...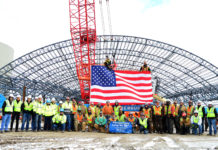 While Ohio struggles to find workers for its factories and other jobs, many applicants are failing drug tests. Not only does this affect the...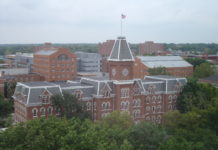 The Charles Koch Foundation has provided a $4.5 million dollar gift to fund the establishment of the Drug Enforcement and Policy Center (DEPC), a...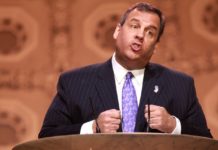 Thursday the Opioid Commission tasked by President Donald Trump sent the White House a list of 56 methods to mitigate the opioid crisis. It...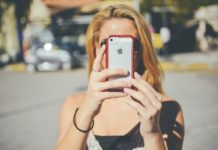 A report published in the American Journal of Toxicology details how medical researchers are searching for users on Twitter who are engaging in prescription...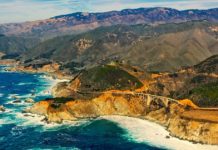 Although California is one of the states with the lowest opioid abuse, the epidemic is still killing thousands of people. While in West Virginia--the...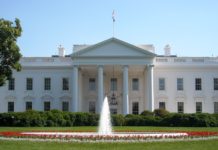 According to remarks given by Donald Trump at the White House on October 26, the "most important thing" the Trump Administration will do in...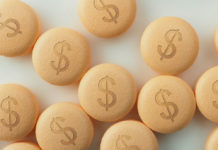 John N. Kapoor, founder of Insys Therapeutics--a multibillion dollar drug company that manufactures opioids--is being charged with bribery in a scandal where he led a nationwide campaign...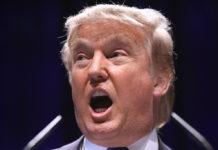 On Thursday, October 26, the Trump Administration declared the US opioid crisis to be a public health emergency. In August, Trump stated that he would...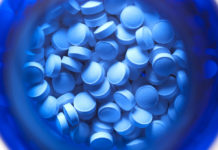 According to a government report, 88 percent of the people using drugs in Bangladesh are young people under the age of 40. Another study,...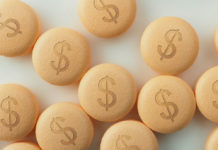 A new online tool allows people to search for payments made by pharmaceutical and medical device companies to American physicians. The Dollars for Docs database...
While people have taken psychedelic drugs for much of human history, not much is known about how they truly affect the brain. That's why...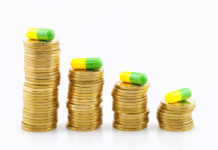 Pharmaceutical companies selling drugs in California will soon have to notify the public two months ahead of price hikes. Legislation signed into law by...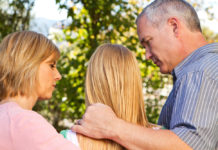 Parenting becomes more challenging when a son or daughter becomes addicted to drugs, and with opioid addiction reaching epidemic consequences, preventing a fatal overdose...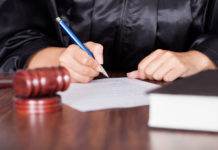 Maryland's mandatory minimum sentences for repeat drug offenders were lifted earlier this month, allowing those currently incarcerated for such crimes the opportunity to seek...
Recent research looked into the risk of contracting Hepatitis C between men and women who inject drugs and discovered that women are more vulnerable...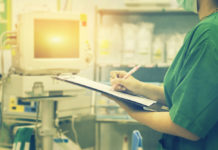 Health care professionals who work in emergency departments prescribe less opioid-based medications than other physicians, a new study revealed. The study, published in Annals...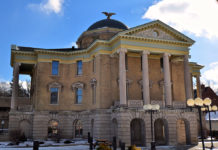 A majority of state attorneys general joined in a bipartisan coalition earlier this week and urged Congress to permit Medicaid funding toward larger substance...
An Italian psychiatrist continues to garner success after making breakthroughs with experimental applications of electromagnetic pulses to treat cocaine addiction. Luigi Gallimberti, who is also a...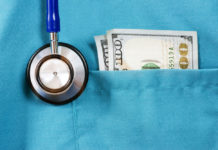 One in 12 doctors and approximately 1 in every 5 family medicine physicians have accepted payments related to opioids from pharmaceutical companies, according to...
A new study has determined that long-term prescription opioid use is increasing in the U.S. and warrants further research on the potential pros and...
The U.S. Food and Drug Administration (FDA) is cautioning prescribers about withholding opioid addiction treatment medications from patients who are taking central nervous system...
The ongoing opioid crisis is negatively affecting the average life expectancy of Americans, a new federal report shows. The report, authored by researchers from the...
A new pediatric primary care model designed to help teens who are struggling with a substance use disorder is showing promise. The U.S. health care...
Revealing just how grim the American opioid epidemic has become, a new study finds that more than 100 teens and young adults with opioid addiction...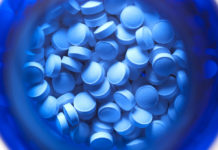 There are currently no drugs approved by the U.S. Food and Drug Administration (FDA) to treat cocaine addiction, but a weight loss medication could...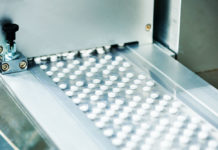 A coalition of 41 attorneys general, representing a majority of the states, announced the launch of an investigation into opioid manufacturers that sets to...
People who use marijuana are more likely to misuse prescription painkillers and develop a prescription opioid use disorder, a new study suggests. Conducted by analysts...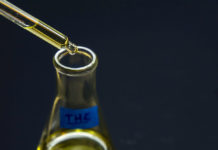 After Insys Therapeutics, a wealthy pharmaceutical company, repeatedly opposed efforts to legalize marijuana, the Drug Enforcement Administration (DEA) approved the company's proposal to produce...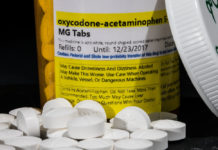 The Trump Administration's Commission on Combating Drug Addiction and the Opioid Crisis met for the third time on Wednesday and announced partnerships to create new measures...
A highly sensitive fingerprint test can now determine whether or not people have used cocaine within just seconds — even after they wash their...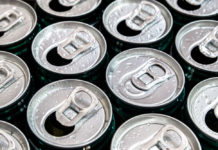 College students who often consume energy drinks are more at risk of forming an alcohol addiction, using cocaine, or misusing prescription stimulants by the...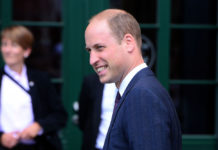 The Duke of Cambridge Prince William visited addiction recovery patients in east London last week and asked those receiving treatment for a substance use...
New data revealed that an average of two people died a day from drug overdoses in Minnesota in 2016. The figures, released by the Minnesota...
The Vietnam War lasted nearly 20 years and tallied 58,220 deaths. In stark contrast, about 64,070 Americans died from drug overdoses in 2016 alone,...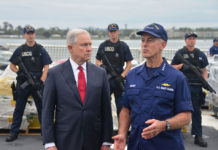 U.S. Attorney General Jeff Sessions made an appearance in San Diego on Wednesday to commemorate the record-breaking 450,000 pounds of illicit drugs seized by...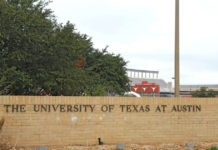 Government funding will pledge $29 million to a series of research led by the University of Texas to combat alcoholism, a problem that costs...
Drugstores that are a part of the national chain CVS Pharmacy are going to become the first in the country to set a limit...
Caring for a child after they have gone through addiction treatment can be stressful, but parents can take several precautions to prevent serious problems. A...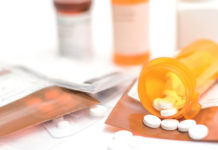 A clinic has revamped its opioid guidelines after an internal study revealed a trend of overprescribing painkillers after surgery. The Mayo Clinic, a non-profit medical...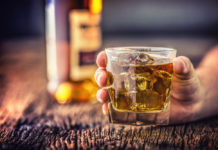 Why do people with alcohol use disorders drink alcohol? Although there isn't a single answer, a new study explores some of the most common...
The Food and Drug Administration (FDA) has allowed marketing for the first-ever government-approved mobile medical app designed to help people with substance use disorders...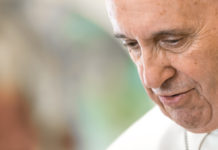 In a recent trip to Medellin, Pope Francis lamented the lives lost to drug trafficking, cartels, and addiction in Colombia. Colombia remains one of...
Of the many considerations taken into account when planning for the recent natural disasters, the wellbeing of those struggling with a substance addiction presents...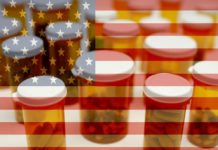 The latest National Survey on Drug Use and Health (NSDUH) provides the most recent estimated figures on the opioid crisis, which has been mostly...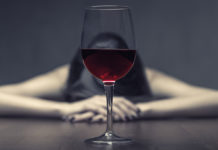 New research has discovered a 49 percent increase in alcohol use disorders among Americans. The increase was noted between two 12-month periods —the data was...
A controversial booze law change in the U.K. has coincided with a reduction in binge drinking, despite calls for it to be reversed. In 2005,...
Zebrafish addicted to opioids may be key in improving human opioid addiction treatment, a new research reveals. The research, published in the journal Behavioral Brain...
The U.S. Food and Drug Administration (FDA) recently revised key safety tips to avoid health-threatening mistakes while using a prescription medication. The federal agency believes...
September 2017 is officially National Alcohol and Drug Recovery Month, according to a proclamation by President Donald Trump. The proclamation, which was posted on the...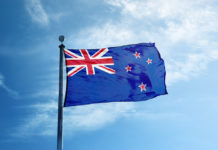 New Zealand's National Party has promised an $82 million crackdown on drugs and gangs if the party is re-elected. The funding, which is also backed...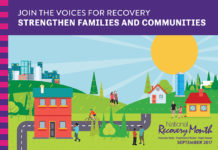 September is National Recovery Month, an initiative sponsored by the Substance Abuse and Mental Health Services Administration (SAMHSA) to boost awareness and celebrate the...
The rate of teenage drug overdose deaths spiked 19 percent from 2014 to 2015 in the U.S., a new report by the Centers for...
Last week, the American Medical Association (AMA) updated its naloxone prescribing guidance document to encourage all medical professionals in the country to make sure...
About 9.5 million adults participated in opioid misuse in the past year in 2014, according to a recent government report. The CBHSQ Report — prepared...
The increased recreational use of prescription opioids by school children may be providing a gateway to later-life heroin addiction, according to research. Researchers revealed that...
The American Hospital Association (AHA) wrote a letter to Congress urging them to reduce regulatory burdens on hospitals, patients, and health systems, including data...
Santa Fe Mayor Javier M. Gonzales has introduced a resolution which establishes a Municipal Drug Strategy Task Force. The task force will work to...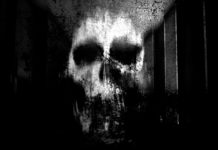 As the opioid epidemic officially reaches a 'national emergency' status, federal data shows that heroin and other opioids have been increasingly deadly — now,...
Hospitalized patients who survive an opioid overdose provide critical moments for interventions, but a new study exposes a shortfall in salvaged opportunities for advocating...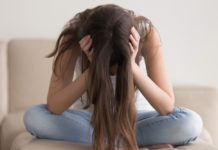 Youngsters who are struggling with opioid addiction are hugely undertreated when it comes to receiving vital drugs which could prevent relapse and overdose. A new...
Substance use disorders result from genetic and environmental factors combined, which led researchers to look at changes in gene expressions to predict susceptibility to...
Admissions to intensive care units related to opioid overdoses have increased rapidly over a nearly seven-year period, a new study reveals. "This is the first...
U.S. Health and Human Services Secretary Tom Price praised China for their efforts toward cracking down on synthetic opioids. At a meeting in Beijing...
Almost 60 percent of adults who misused opioids didn't have a prescription, and more than 40 percent of those cases involved people who obtained...
Drug overdose fatalities continue to escalate in the U.S., according to a new government data from the Centers for Disease Control and Prevention (CDC). The...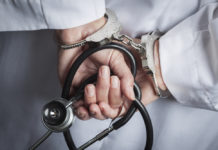 DEA agents have seen major success in targeting "egregious" doctors who have put patients at risk with opioid prescribing crimes. While the nationwide epidemic is...
The majority of people who frequently attend emergency rooms due to alcohol-related reasons are unemployed, isolated and not only mentally but also physically ill,...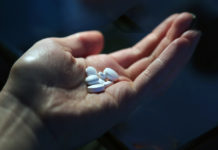 Over one-third of the American adult population were past-year users of prescription opioids at least once in 2015, according to a new government report...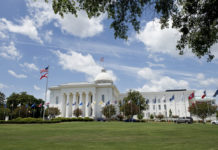 Alabama Governor Kay Ivey is taking a strong step toward overcoming opioid addiction and misuse in the state by establishing a council to study...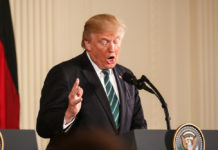 After declaring the opioid crisis a national emergency, the Trump administration has opened up the possibilities for immediate action on the epidemic amidst cuts...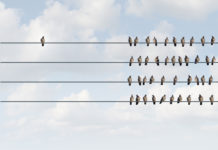 A popular view among ordinary people is that individuals with drug addiction do not have the ability to choose between different courses of action....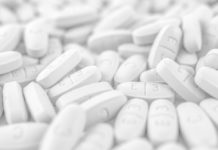 Over two-thirds of surgery patients in the U.S. are overprescribed opioids, and the leftover pills are often mishandled at home, a new study revealed. The...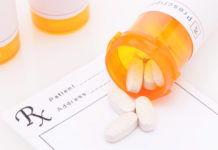 A new study has revealed that a tiny proportion of doctors are responsible for handing out the majority of treatment drugs to those battling...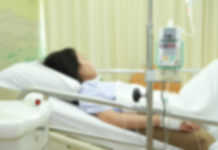 Globally, poor postoperative pain management is linked to high rates of addiction to prescription drugs and opioid misuse. But a new report suggests that...
America's opioid epidemic continues to manifest itself in a new report that reveals a drastic sevenfold spike in the number of fatal car accidents...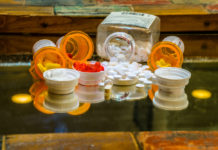 After years of the ongoing opioid crisis, doctors are being held accountable for overprescribing opioid painkillers. Some have even been convicted of murder. Under the...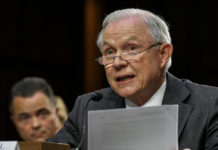 U.S. Attorney General Jefferson Beauregard Sessions III spoke to the Columbus Police Academy in Ohio about his planned campaign against opioid addiction earlier this...
President Trump announced Thursday that America's opioid crisis will become a "national emergency." The declaration — which was revealed through a response to a reporter's...
The U.S. Food and Drug Administration (FDA) is pursuing regulations that will lower nicotine in cigarettes to non-addictive levels. In turn, the agency hopes...
A first-of-its-kind clinical trial has been launched to study the use of MDMA in helping people to overcome alcohol addictions. Researchers in England will start...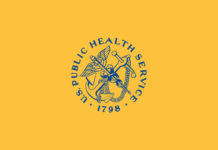 Last week, the Senate confirmed Dr. Jerome Adams as the 20th U.S. Surgeon General. Adams — an anesthesiologist with a biochemistry, a biopsychology, and...
New data reveals that of the more than 33,000 fatal overdoses linked to opioid painkillers in 2015, over 6,200 were Americans over 55 years...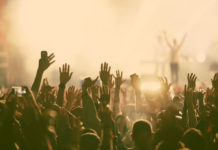 The Hope Music Festival is coming to Cape Cod, Massachusetts on August 23, and the money raised through to the fundraiser concert will benefit...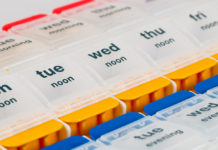 A Spanish study found that no current oral opioid addiction treatments can claim to be fully effective at treating addiction. The research, published in the...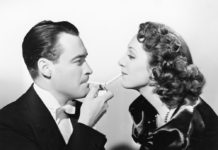 Studies have consistently shown that tobacco use in movies promotes smoking among kids. Yet, the number of smoking depictions in top-grossing films increased 72...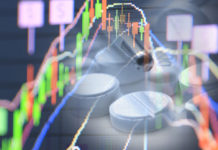 Growing evidence indicates that doctors are still overprescribing drugs at dangerous rates to people with a high risk of substance use disorder, a new...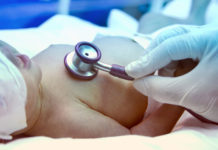 A new method has been discovered to slash the treatment time for babies born with opioid dependency as a result of drug use by...
Heavy drinking is known to alter behaviors and neurological systems, but a new research revealed that the neurotoxic effects of heavy alcohol use can...
The likelihood of drug use during an economic recession is increased by the distress of unemployment, according to a new review. "In our literature review,...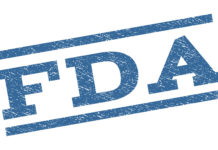 The U.S. Food and Drug Administration (FDA) is requesting that the company Endo Pharmaceuticals remove its opioid painkiller Opana ER (oxymorphone) from the market...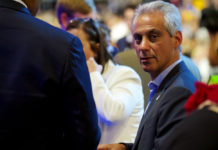 Chicago Mayor Rahm Emanuel has announced plans to increase efforts to overcome the opioid epidemic and increase access to addiction treatment. The city will...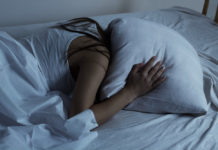 Most issues related to substance use disorders are generally addressed and managed during addiction treatment, but a new study found that healthy sleep patterns...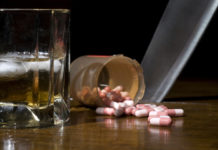 New government data reveals that 2.3 million American adults suffered from both a past-year illicit drug addiction and an alcohol addiction in 2014. The CBHSQ...
A groundbreaking study has uncovered a potential pathway in the brain that could lead to alcoholism. The breakthrough may eventually improve treatment for people...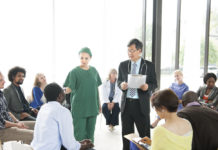 Traditional 12-step programs and medication-assisted treatments (MATs) have proven to be effective for people with substance use disorders (SUDs), but new research suggests that...
A new study maps out a comprehensive response to the opioid crisis, and the researchers believe it can eventually end one of the nation's...
Researchers say a one-paragraph letter published in the New England Journal of Medicine in 1980 disproportionately had an effect on the opioid epidemic. The paragraph,...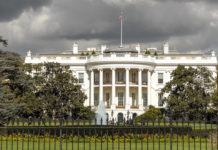 The Trump Administration created a special commission to combat the country's drug addiction and opioid crisis, but the commission has missed the deadline to...
A committee of lawmakers has been created to combat the spiraling opioid crisis by devising regulations that could save lives. A bipartisan group of politicians...
A new study shows that most people who use opioids recreationally in America would actually be willing to utilize supervised injection facilities (SIFs). SIFs are...
Drug enforcement agents have launched a new website in a bid to crack down on illegal drug use by college students and stop later-life...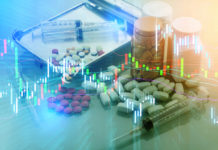 Although opioid prescriptions declined year to year from 2010 to 2015 nationwide, their accessibility either continued steady or increased in more than half of...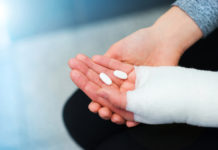 The number of painkilling opioids handed out to injured workers in the U.S. has seen a major drop — but remains dangerously high in...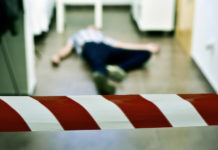 The Georgia Department of Public Health (Georgia DPH) has issued a statement warning citizens about a potentially deadly substance distributed by way of street...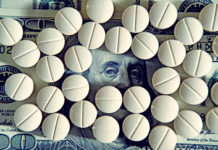 After more than 72 experts — spanning from former White House health officials to respected doctors — showed their opposition to the Senate's health care...
The amount of Medicaid money spent on three crucial medications used to fight opioid use disorder (OUD) increased sharply between 2011 and 2016, with...
Groundbreaking research has revealed that recreational cocaine users may be dangerously close to a substance use disorder. Among those who were not addicted to cocaine,...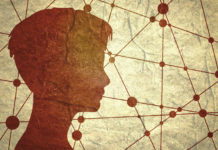 New research has shown that people who battle mental health disorders as children are at greater risk of developing addictions as adults. Dutch researchers launched...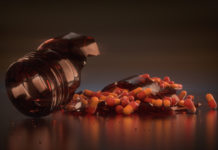 The increase of Americans diagnosed with opioid addiction continues to escalate dramatically, but a very low number of them receive drug rehab, a new...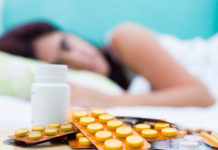 The number of women hospitalized due to opioid use — including painkillers and heroin — has skyrocketed in the last ten years. A new report by the...
Research from a student at Allegheny College explored the inequalities of public schools' drug abuse policies to see how they affect both drug usage...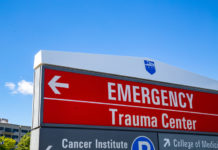 Alcohol use can become a contributing factor to bodily injury, and patients who visit a trauma center to receive treatment for injuries take part...
A trailblazing scheme has been launched to give urgent treatment and recovery aid to opiate users before they are put through court prosecution. The first-of-its-kind...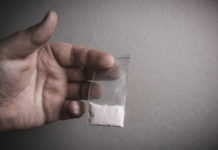 A new study reveals that over 50 percent of all drug overdose fatalities might be because of fentanyl — a synthetic opioid that can be...
The number of youngsters binge drinking across the U.S. has dropped dramatically, according to new research. Figures from a national survey on drug use by...
Researchers sought to determine whether childhood welfare participation influenced the likelihood of drug use into young adulthood and discovered that it significantly increased the...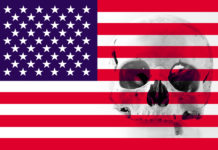 The U.S. has the highest number of deaths that are related to drugs in the world, according to the 2017 United Nations Office on...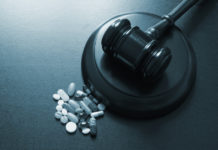 Missouri Attorney General Josh Hawley filed a suit against Endo Health Solutions, Janssen Pharmaceuticals, and Purdue Pharma in the Circuit Court of St. Louis....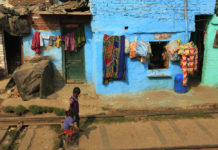 About 80 percent of Indian children in the Delhi slum of Seemapuri are addicted to drugs, according to a study conducted by the Society...
Middle school children who participated in PROmoting School-community-university Partnerships to Enhance Resilience (PROSPER), a drug use prevention program in Iowa and Pennsylvania, were significantly...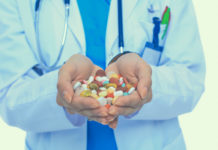 A new study has revealed that people with anxiety or depression account for a huge portion of prescription opioid use. Only 16 percent of adults...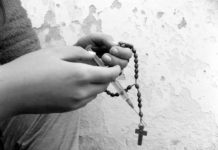 The roles of faith and religion vary when it comes to addiction and treatment practices — according to research from the U.S. National Library...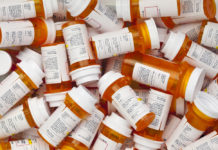 Lack of access to health insurance coverage virtually doubles the odds of painkiller misuse, according to the latest edition of the Behavioral Health Barometer...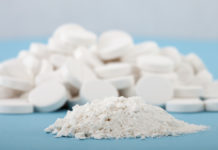 Food and Drug Administration Commissioner Scott Gottlieb has announced that the FDA will host a two-day public meeting to consider whether or not abuse-deterrent...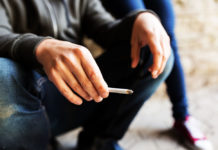 Addiction treatment patients continue to have higher rates of cigarette use than the rest of the general population in the entire world, in spite...
Methamphetamine withdrawal comes with life-threatening symptoms and can be extremely challenging to patients and physicians. Samantha Wiendels, an M.A. counseling psychology candidate, sought to understand...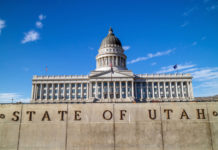 Since July, Utah has been seeking a waiver to a Medicaid rule that prohibits the use of federal funds for addiction treatment centers with...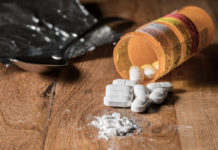 Prescription opioids are most commonly used and abused orally, but some people alter their medications and use non-oral methods of administration to experience enhanced...
About 1 in 10 deaths worldwide are tobacco-related, according to the Global Burden of Diseases Injuries and Risk Factors Study (GBD) released in April. With...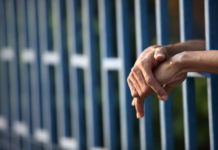 Two members of the Judiciary Committee, Senator Chuck Grassley and Senator Dianne Feinstein, introduced a bill that would impose harsher sentences for individuals found...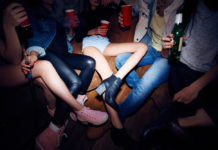 Alcohol is the most used substance by adolescents in the U.S. People who are between 12 and 20 years old drink 11 percent of...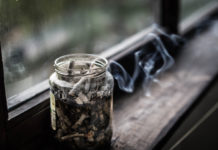 A study looked into how early exposure to thirdhand smoke (THS) affects the development of immunity and body mass in mice and discovered that...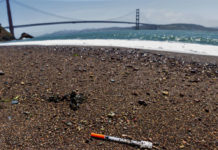 San Francisco Mayor Ed Lee unveiled the city's budget outline earlier this month, which allocates $10 billion toward programs designed to help mitigate the...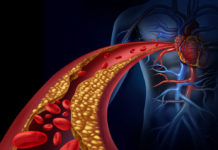 Most people are aware of the dangers linked to heart diseases, but blockages of accumulated plaques or cholesterol can actually impact more than the...
Scientists have broken new ground with a vaccine that stops the high of heroin. The experts from the Virginia Commonwealth University and the Scripps...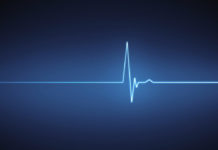 Retention during methadone and buprenorphine treatment is associated with significant reductions in risks of death and deadly overdoses among people dependent on opioids, a...
Can people accept responsibility but not blame for their actions? A new framework suggests that it's possible, at least when it comes to drug...
Rehab for meth addiction can potentially undo the heart damage caused by the drug and improve heart performance when paired with related medical treatment,...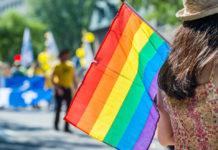 Researchers found a significant need to further develop specialized education, prevention, and treatment programs for lesbian, gay, bisexual, and questioning (LGBQ) college students with...
Going to a prestigious high school, living in a comfortable home or wealthy neighborhood, and having disposable income are some factors that will increase...
Patients with pain related to polyneuropathy — dysfunction or damage to the peripheral nerves, which connect the brain and spinal cord to the rest...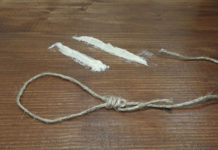 A recent study revealed that those who engage in the recreational use of cocaine could be flirting with addiction more than previously believed. According to...
What would happen if surgeons limited the number of opioid prescriptions written to manage postoperative pain among patients that had common surgeries? According to...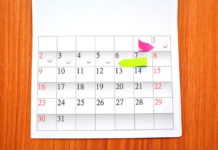 Patients who use prescription opioids for more than three days are more likely to become long-term users, with a sharp increase in probability occurring...
Recent research has revealed that nutritional therapy integrated with opioid use disorder treatment can be equally or more effective than traditional treatments or methadone...
Researchers from various universities in Connecticut analyzed the combined impact of alcohol and marijuana on the academic performance of college students and found that...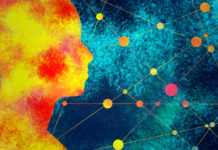 A recent study revealed that most health care professionals perceive a low commitment among patients with dual diagnoses — a person who has a...
Last year, Norway passed a law determining that the Norwegian courts have the power to sentence convicted drug users to an addiction treatment center...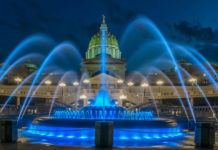 The Health and Human Services Administration has announced that it will provide $485 million in grants to all 50 states to help combat the...
The impacts of heavy drinking on the human brain and the behavioral changes linked to excessive alcohol consumption were recently analyzed in a study...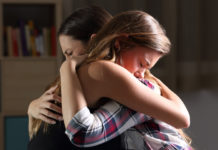 Although the opioid epidemic continues to be a nationwide concern, a new study reveals that family members and communities have the capacity to...
More Americans use and abuse prescription opioids despite increased awareness related to the dangers of the medical and nonmedical use of prescription opioids, according...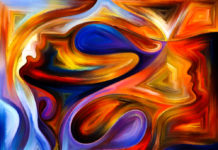 Substance use disorder (SUD) and borderline personality disorder (BPD) are normally associated with impulsive behaviors. Naturally, when both conditions meet, impulsivity is often one...
The Addiction Recovery Mobile Outreach Team (ARMOT) is actively reducing overdoses and overdose-related deaths from opioid use in rural areas of Pennsylvania. ARMOT is federally...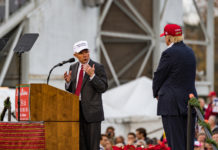 Attorney General Jeff Sessions has given an order to prosecutors stating they should seek the full charges in each criminal offense, reversing key Obama...
In 2014, 1.3 million adolescents, ages 12 to 17, had a substance use disorder, according to the Substance Abuse and Mental Health Services Administration....
Approximately 33 percent of American adults have been binge drinking on at least one occasion within a year, according to a study that will...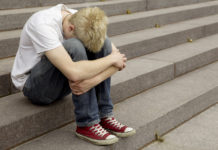 A recent study found that there is a significant lack of access to and utilization of developmentally appropriate treatment for adolescents and young adults...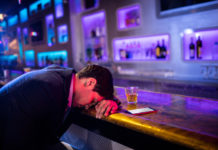 Although there is a growing body of data linking alcohol use to suicide, recent research looked into how alcohol retail density levels and blood...
Studies have shown several beneficial habits for individuals transitioning from substance use to sobriety: Peer support, meditation, and a healthy diet are some recommendations...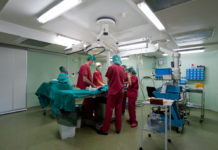 Opioid prescribing after surgery regularly occurs in excess, and the risks of new long-term use are more common than previous research revealed, according to...
A year-long commitment to sobriety for those who struggle with a polysubstance disorder leads to mental benefits and improved brain functioning, according to a...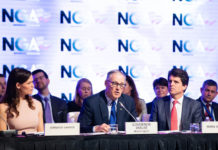 The National Governors Association (NGA) has partnered with eight states to provide a learning lab that will focus on the development and implementation of...
New safety threats are found in a third of the drugs that have been approved by the Food and Drug Administration (FDA), according to a...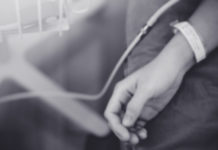 A recent study found that individuals with opioid use disorders who received medical services in a university health system were 10 times more likely...
Adolescent students who reported daytime sleepiness were more likely to drink alcohol, experience episodes of heavy drinking, alcohol use disorder or related complications, according...
Clouds of white smoke surround the poor and hungry children who live in the slums of Nairobi, Kenya. They are huffing inhalants, usually out...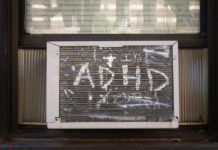 Patients in drug rehab who have characteristics of attention deficit hyperactivity disorder (ADHD) are more likely to start using cocaine and enter treatment at...
Since 2012, more Americans have made a serious attempt to quit smoking, according to a recent study, which highlighted that attempts increased to 55...
The rate of drugged drivers killed in accidents has now surpassed the rate of drunk drivers for the first time, according to a comprehensive...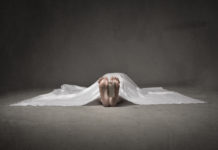 Approximately 25 percent of all drug-related overdose fatalities in the U.S. involved heroin in 2015, a threefold increase from 2010, according to a government...
Mobile apps for telemedicine have become increasingly popular, enabling physicians to easily reach their patients. But now, more and more apps are focusing specifically...
Maintaining abstinence and receiving social support after inpatient drug detox are key factors in improving the quality of life of an individual in recovery,...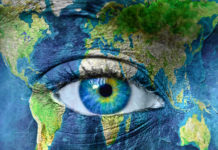 The transition from opioid prescription pills to heroin has been well documented, but recent research shed light on the factors that have led to...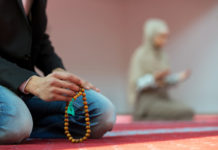 Aiming to reduce the harm associated with substance use and mental health illness in Muslim communities, Canadian researchers recently conducted a study that revealed...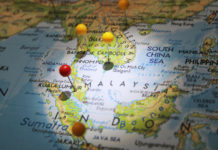 While the dying Southeast Asian opium production has been rekindled, Laos and Myanmar have moved on to producing yaba and exporting the product to...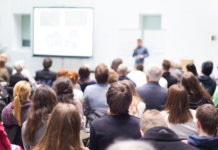 Key figures in the battle against the opioid epidemic gathered at the National Rx Drug Abuse & Heroin Summit in Atlanta, Georgia last week...
Marijuana use among college students is at its highest in 30 years with the most significant increases occurring in the past three years, according...
A 2016 study looked into the relationship between binge drinking and different New York City neighborhoods, with a focus on race and ethnicity. "Drinking behaviors...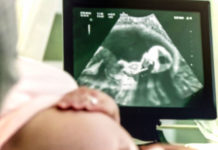 A recent government report revealed that approximately 21,000 pregnant women, ages 15 to 44, engaged in opioid misuse within the past month. The findings —...
The American Society of Addiction Medicine (ASAM) announced last week that the first Addiction Treatment Gap Awareness Week is occurring from April 24th to...
Connectivity between several networks in the brain may protect against the risk of cocaine relapse, a new study conducted by researchers from the National...
The National Institute on Drug Abuse (NIDA) revealed a new relapse prevention tool intended for at-risk offenders departing correctional facilities: The Drugs and the...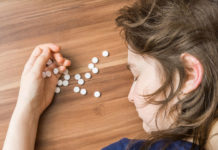 The Clinton Foundation has partnered with Adapt Pharma to supply colleges across the United States with five free doses of the life-saving opioid overdose...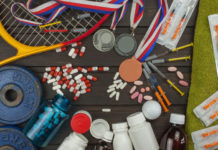 Adolescents who play at least one high contact sport are at a high risk for engaging in the nonmedical use of prescription opioids (NUPO)...
Start Here
See If Your Insurance Pays For Rehab.
The latest National Survey on Drug Use and Health (NSDUH) provides the most recent estimated figures on the opioid crisis, which has been mostly...