Federal grant funding will go toward expanding addiction treatment measures in Springfield, Oregon and other areas of the state affected by drug overdoses.The Eugene-Springfield...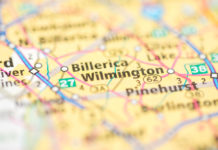 Plans concerning a potential drug detox center in Wilmington, Massachusetts have been placed on hold due to town planning board and zoning board meeting...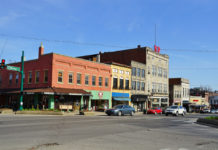 An organization in Bloomington introduced an addiction treatment agenda following its recently submitted petition to Sen. Joe Donnelly over concerns of U.S. Court of...
An alcohol addiction program in Fairbanks, Alaska hosted an event this week to donate food and clothing to the homeless people of the Interior...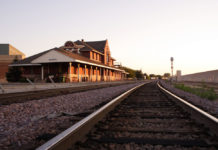 The owners of a sober living home in Mankato, Minnesota recently announced that they are looking to expand its services.A nonprofit named Beyond the...
An addiction treatment center in London, Kentucky will have a ribbon-cutting ceremony on September 14 to celebrate its grand opening.The inauguration of the center,...
While there has been an influx of substance abuse prevention measures in Missoula and the rest of Montana, treatment options are not increasing at...
A Christian organization recently hosted a community event in Minersville, Pennsylvania to support the residents of Schuylkill County in addiction recovery and pay respects...
A meeting was held last week to discuss the potential location of a residential addiction treatment center in Greenleaf Township, Michigan.Greenleaf Township is located...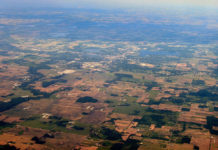 A ribbon cutting ceremony scheduled to happen today will be celebrating the official launch of a drug addiction treatment center in Warsaw, Indiana. The...
A new addiction treatment center opened this week in Gaithersburg, Maryland to service the greater Washington D.C. area. After establishing drug rehabilitation centers in New...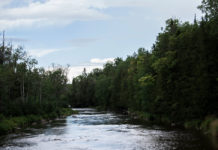 A series of events will be happening through the month of September to celebrate drug addiction recovery across Aroostook County, Maine.The event that kicked...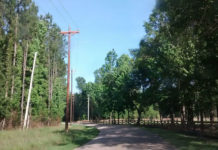 A company that wants to build a drug rehabilitation center in Carriere, Mississippi is facing push back from residents who do not want the...
A sober living home in Lewiston, New York faced questions from multiple groups at a town forum after it was discovered that it had...
Despite a need for additional resources in Lansing, Michigan, local residents have raised concerns about a potential addiction treatment center that could serve the...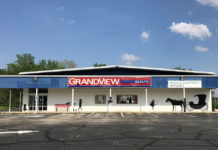 An inpatient addiction treatment center in Connersville, Indiana will receive a $1 million grant from Purdue Pharma to help residents of Fayette County.Fayette Regional...
Several pharmaceutical companies are being sued for developing and distributing habit-forming opioid prescriptions that have perpetuated a rise in the number of residents in...
A drug abuse program that was established earlier this year in Youngstown, Ohio has been benefiting patients' recovery outcomes through peer support.The program features...
A new report has highlighted the positive outcomes of an alcohol abuse program in Batesville, Indiana that promotes prevention among adolescents in Franklin and...
The Matanuska-Susitna Valley (Mat-Su) will benefit from a new drug addiction treatment center located in Chugiak, Alaska.The Cook Inlet Tribal Council (CITC) recently opened...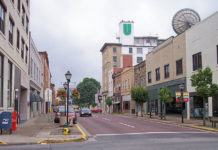 A discussion panel was recently held by substance abuse specialists to address addiction treatments in Beckley, West Virginia.The theme of the meeting was 'Changing...
A new outpatient addiction treatment center in St. Joseph, Missouri will soon be accepting patients.Over a year in the making, the St. Kolbe-Puckett Center...
There will be a groundbreaking ceremony for an inpatient drug detoxification center in Mansfield, Ohio that will take place next week.The inpatient drug...
Last weekend, the city of Pottsville, Pennsylvania held its first Annual Drug Awareness Day and addiction recovery was the focus of the event.The nonprofit...
A behavioral healthcare provider that offers medical services including addiction treatment in Taos and other New Mexico cities announced it will be closing at...
A new mobile unit helps provide drug addiction treatment in Freehold, New Jersey to help Monmouth County residents struggling with substance use disorders.The Hope...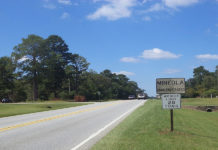 An approach that was recently implemented by law enforcement officials in Mineola, New York has been prioritizing addiction treatment over imprisonment and proving to...
A global company with locations in Richmond, Indiana has been piloting a program to help its workers receive addiction treatment.Belden Inc., which specializes in...
An opioid addiction recovery program in Morganton, North Carolina is being planned to help residents of Burke County find help for opioid use disorders.The...
A healthcare provider has teamed with multiple organizations to develop a new residential substance abuse treatment center in Calverton, New York.The treatment center is...
A substance abuse treatment center in Eatontown, New Jersey has recently received a certification that demonstrates the quality and safety of its services.The certification,...
An inpatient substance abuse treatment center in Hagerstown, Maryland will be opening soon to provide help to people struggling with opioid use disorders in...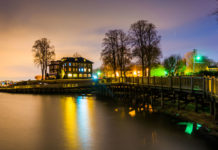 Next week, representatives of an addiction treatment center located in Havre de Grace, Maryland will be awarding the professionals who have demonstrated to be...
An American Indian (AI) tribe has collaborated with state government officials to build an addiction treatment center in Fort Totten, North Dakota with the...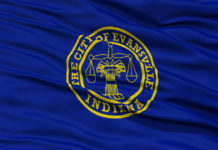 A drug and alcohol treatment center in Evansville has expanded its services by moving to a larger location.Boyett Treatment Center, which originally opened...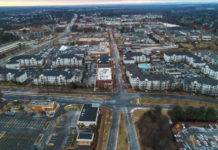 A drug rehab center in Germantown, Maryland will be welcoming a global survey team next week to evaluate how the facility meets international standards...
In an effort to help local residents maintain sobriety, a treatment provider has opened a new intensive outpatient substance abuse program in Waco, Texas.Arbor...
A drug and alcohol rehab in Geneva, Illinois will become a reality after Kane County officials approved the measure despite reluctance from some residents.The...
An online database that connects individuals to addiction treatment resources was recently launched in Old Orchard Beach, Maine. The Addiction Policy Forum (APF), a...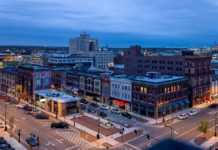 Last week, a private foundation announced its commitment to making a $30 million investment in four new drug addiction treatment centers in Decatur, Illinois.The...
A community health center in Staten Island, New York that includes a drug rehab program that will use medication-assisted treatment (MAT), launched this week...
A rally scheduled to take place next month in Winchester, Virginia will be raising awareness about substance use disorders while honoring those who have...
An addiction treatment program in Scranton, Pennsylvania has become the beneficiary of a grant to help treat opioid addiction in Lackawanna County.The Wright Center...
A drug addiction recovery center in Elyria, Ohio has been proposed for a November ballot after unanimous votes by Lorain County commissioners.The commissioners voted...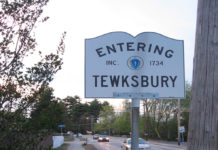 Residents of Tewksbury, Massachusetts recently found out that a new sober living home is going to be established in their neighborhood and the discordant...
An inpatient center that offers mental health services and addiction treatment in Macon, Georgia will be getting a new state-of-the-art facility.With the assistance of...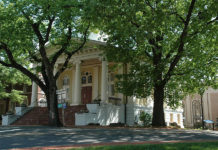 An addiction recovery center in Warrenton, Virginia has been established to give people struggling with substance use disorders in Fauquier County a chance to...
An intervention consultant has been implementing a novel approach to help residents in St. Paul transition into addiction treatment.After seeing how a traditional intervention...
An addiction recovery program at the Yamhill County Jail in McMinnville, Oregon recently commenced a pilot program to help inmates struggling with substance use...
A drug court program that was implemented over a decade ago in Marietta, Ohio is scheduled to be reenacted. The program is going to...
Two healthcare providers based in Edison and Belle Mead have merged in an effort to expand behavioral health and addiction treatment resources in New...
Substance abuse treatment centers in Gulfport, Mississippi are about to get a boost from a new federal grant that could help residents of Harrison...
Last week, a group of scholars, researchers, healthcare specialists and officials joined a meeting of the Behavioral Health Consortium at Buena Vista in New...
A recent survey of the residents of DuPage County revealed that drug abuse programs in Wheaton, Illinois need to expand.The survey, which was...
Wicomico County officials have proposed a location in Quantico, Maryland for a potential residential addiction treatment center.Local residents called for a need of additional...
The members of a drug addiction recovery nonprofit organization in Jaffrey, New Hampshire are calling for an increased focus on the implementation of comprehensive...
An opioid addiction treatment program in Batavia, New York will be adding methadone to their medication-assisted treatment (MAT) program by August 13.The Genesee/Orleans Council...
Government officials are proposing to revise a Medicaid exclusion that currently limits the number of beds inpatient addiction treatment centers can have in Lorain...
An addiction treatment center that will focus on opioid use disorders has been proposed in Bennington, Vermont.Acadia, a behavioral healthcare provider, has announced plans...
A new addiction treatment center will be opening next month in Edwards, located in the touristic Vail Valley region of Colorado.The center, named All...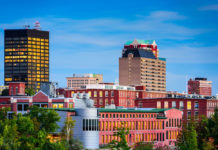 A number of sober living homes may have to close down in Manchester, New Hampshire in the near future.For the past few months, state...
Substance abuse programs in Meriden, Connecticut are starting to use a new mobile system designed to help patients communicate more efficiently with practitioners and...
A free town hall forum recently welcomed the public to watch students who are enrolled in a drug addiction recovery high school in Worcester,...
An addiction recovery program in Griffith, Indiana has seen great results since it was implemented in Lake County.In April 2017, the Griffith Police Department...
The University of Kansas (KU) in Lawrence has established a new center focused on addiction treatment research with the assistance of a $2 million...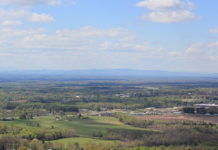 A drug detox center is set to open in Gastonia next month and it will be the first facility in the state of North...
Methamphetamine addiction recovery in Marshfield, Wisconsin is getting a boost from a public awareness campaign.The 'kNOw Meth' campaign began running online videos throughout...
The first drug addiction recovery high school has recently been scheduled to open in Raleigh, North Carolina in 2020.The school aims to provide an...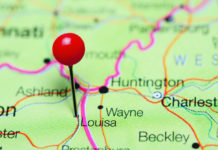 An addiction recovery healthcare provider based in Louisa, Kentucky recently announced its next drug and alcohol rehab center will open in Bath County.The organization...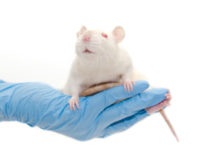 A new therapeutic developed in Galveston, Texas has been crafted to help reverse the chemical imbalances in the brain and help people during their...
A substance abuse program implemented in Rapid City, South Dakota is going to be striving to keep local women who have committed nonviolent criminal...
A treatment center in Vancouver, Washington will launch an inpatient drug and alcohol rehab program to help low income women in Clark County in...
A center recently opened in Fargo, North Dakota to connect local residents to addiction treatment options and prevent the spread of infectious diseases.The new...
The American Society of Addiction Medicine (ASAM) will be welcoming several addiction treatment specialists, authors and industry leaders for its annual review course in...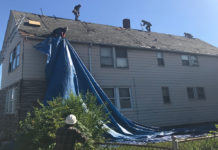 A sober living home called the Eden House in Gary, Indiana is being constructed to help support people who have been brought into jails...
Veterans seeking substance abuse treatment in Corydon, Indiana may benefit from a new program.The program is known as the South Central Indiana Veterans Treatment...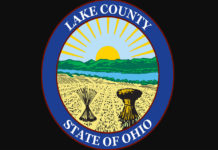 A couple of drug abuse programs recently established in Willoughby, Ohio have been supporting and protecting Lake County residents.Project OPIATE — Opiate Prevention Initiative...
Substance abuse treatment in Lexington, Kentucky has been boosted over the last few months thanks to a website, FindHelpNowKY.org, that was created to help...
A nonprofit organization in Hastings, Nebraska recently opened a sports thrift store to supplement its drug addiction recovery programs.The Revive Sports Thrift Store is...
A drug addiction recovery center located in Utica, New York is going to be expanding its services and has already started a new program...
An addiction treatment program at the Kenton County Jail in Covington, Kentucky will launch in September to help treat inmates struggling with opioid use...
New York State officials joined an advocacy group to host an addiction treatment information session in the town of Owego this week.Owego is located...
A drug rehab center in Dix Hills, New York had a ribbon cutting ceremony this week to celebrate the expansion of one of their...
Representatives from Eastern Colorado convened in Keystone to discuss efforts to expand addiction treatment and mental health measures in the Eastern Plains region of...
A community cookout hosted by the Brattleboro Police Department focused on connecting individuals in Brattleboro, Vermont to local drug rehab programs.The event, which...
A drug and alcohol recovery center recently opened in Tampa, Florida to help people struggling with substance use disorders in Hillsborough County.WhiteSands Treatment...
Medical professionals met in Mt. Lebanon, Pennsylvania to discuss how addiction recovery can benefit from new research.The meeting brought together representatives of the Coalition...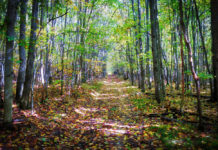 A drug rehab center that opened this week in Roscommon, Michigan will be offering free addiction treatment programs ­to people from any part of...
The Western Virginia Regional Jail in Salem, Virginia has begun instituting a drug abuse program that will help inmates suffering from substance use disorders....
Community members, government officials and medical professionals gathered last week in Madison, Miss. to discuss addiction recovery resources and prevention measures.The event, known as...
A drug addiction specialist based in Delray Beach, Florida recently created and launched Sobercoin, an innovative digital currency that uses blockchain technology to incentivize...
A substance abuse treatment center in Beaumont, Texas had its ribbon cutting ceremony and welcomed the public to an open house ceremony on June...
A building that would have housed an upcoming drug rehab center for mothers in Carlsbad, N.M. has been deemed too expensive to renovate. City...
A pioneering educational platform created by college students recently launched a project called #60DaysOfFreedom to promote social media addiction recovery through daily text messages.For...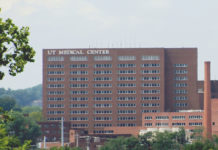 The University of Tennessee Medical Center (UTMC) has placed regulations on patients that enter their facility for drug abuse treatment services in Knox County....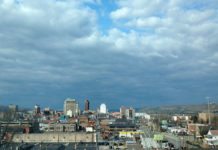 A sober living home in Huntington, West Virginia is still closed a couple of months after a civil complaint that was filed by the...
A methadone clinic opened last month in Lafayette, Ind. to assist residents in need of addiction treatment. The clinic's program is one of many...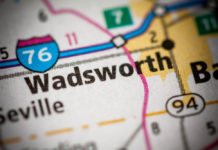 An inpatient drug treatment center that is set to open soon in Wadsworth, Ohio will be the first of its kind in Medina County....
An addiction treatment program established in Allentown, Pennsylvania has been aiming to curb the deadly impacts of opioid abuse in Lehigh County by helping...
With the assistance of grant funding, a drug and alcohol treatment center located in Palmer, Alaska is expanding its operations.The organization Set Free Alaska...
An addiction treatment program that was recently implemented by a hospital in Henderson, Nevada has been assisting pregnant women and new mothers who have...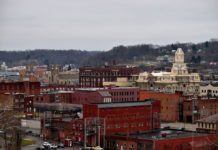 The Zanesville, Ohio community welcomed the opening of a new addiction treatment center last month.The new center, called Zanesville Treatment Services (ZTS), is run...
Two substance abuse centers in Waterloo, Iowa will now be using medication-assisted treatment (MAT) to treat opioid abuse as patient care in Black Hawk...
Two addiction treatment centers have ceased operations in Astoria, Oregon causing the local community's resources to take a big hit.Astoria Pointe, located in the...
A drug abuse program implemented by an addiction rehabilitation center in Savannah, Georgia is using medication-assisted treatment to help the community members who have...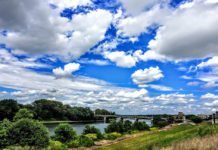 A hospital in Wilkes-Barre, Penn. has been offering county patients addiction treatment resources while also expanding other departments.The Geisinger South Wilkes-Barre Hospital opened a...
A sober living center located in Pine Bluff, Arkansas held an educational presentation this week where its residents had the chance to learn about...
An organization that oversees a line of addiction recovery centers is currently renovating its Azle, Texas location.The expansion of Adult and Teen Challenge...
A sober living home expected to open in Howell, Michigan has been generating controversy and causing members of the local community to voice several...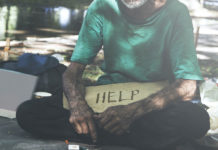 Government officials and medical providers in Sioux City, Iowa are exploring avenues to increase access to substance abuse and mental health treatment services for...
Two drug treatment programs in McConnellsburg, Pennsylvania are planning a pilot work program to help people who are recovering from  opioid use disorders find...
A 5k race organized by the Gateway Foundation in Springfield brought community members together to raise money for people going through drug addiction recovery...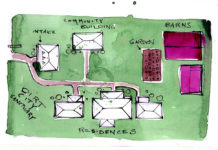 A team of advocates from Grand Rapids, Michigan is developing the community housing project Dirt City Sanctuary (DCS) to foster a support system for...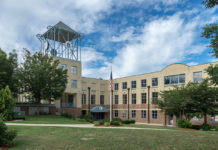 A clinical research conducted by scientists from the University Of Rhode Island College Of Pharmacy in Kingston, R.I. is showing signs that a promising...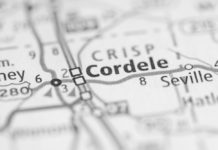 A hospital in Cordele, Georgia has started to offer drug detoxification services to help people from Crisp County who are struggling with a substance...
An addiction treatment center in Springfield, Missouri has received a grant to combat the opioid epidemic.The Jordan Valley Health Foundation, which has six...
Wyoming government officials convened in Buffalo this month to discuss methods to improve addiction treatment efforts across the state.The state Legislature's Joint Labor, Health...
A drug treatment program in a jail in Bellingham, Washington is being debated after an injunction was filed by the American Civil Liberties Union...
An addiction treatment center is opening soon as part of a program recently launched in Ludlow and Springfield to serve Western Massachusetts.News regarding the...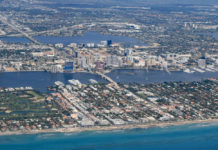 A drug rehab center located in West Palm Beach that helps women with substance use disorders across the South Florida region is expecting to...
A distinctive drug addiction recovery center located in Provo, Utah is about to celebrate its one year anniversary.The drug addiction recovery center, called Building...
Newly established opioid addiction treatment centers in Elko, Nevada have been focusing on implementing programs that prioritize an integrated approach to care.The establishment of...
In an effort to expand addiction recovery services for veterans, Spotsylvania, Va. government officials have introduced a new program.The program, named the Rappahannock Veterans...
A new substance abuse treatment center has opened in Milford, Delaware to assist the residents of Kent and Sussex Counties.Brandywine Counseling and Community Services,...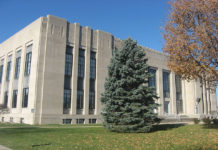 Increased awareness about drug abuse and the importance of addiction treatment have been recently supported by the local community of Shelbyville, Indiana.A vigil that...
An innovative form of methamphetamine addiction treatment is currently being tested in Houston.An experimental substance that could treat addiction, called ADAPT-2, is being assessed...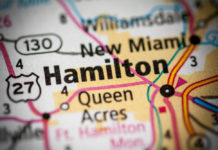 Funding for addiction treatment programs in Butler County, Ohio has recently doubled. The county's Mental Health and Addiction Recovery Services Board was authorized to...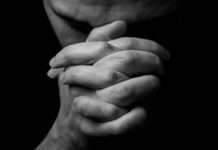 A spiritual facility based in Schwenksville, in Montgomery County, Pennsylvania provides drug addiction recovery support to local men who have had struggles with substance...
Educators and school district officials in Auburn, Alabama and other nearby cities have joined Lee County's District Attorney to assist students who may require...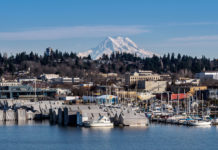 Addiction treatment in Olympia, Washington has been assisted by a local mental health agency dedicated to giving the people of Thurston County a chance...
A new mobile app developed in Washington, D.C. is giving people in addiction recovery a platform to receive anonymous peer support at all times.The...
To address the local effects of the opioid epidemic, Indiana officials recently announced the establishment of a handful of new rehab centers across the...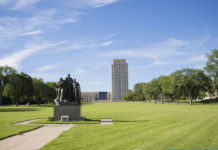 A drug and alcohol abuse treatment in Bismarck, North Dakota will expand their services to help Burleigh County residents that struggle with substance use...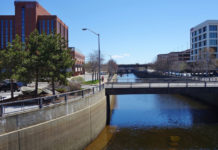 Contract changes that would have affected numerous addiction treatment facilities in Bangor and other Maine cities have been delayed.A few months ago, Maine's Department...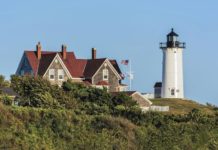 There will potentially be a new facility built for mental health and drug detoxification opening in Cape Cod, Massachusetts in the near future for...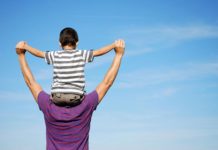 A new program in an inpatient drug rehabilitation center to help dads struggling with substance abuse will open this week in Medford, Oregon.OnTrack Rogue...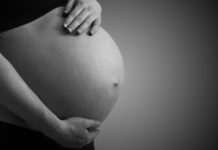 A new collaborative has formed in Kansas City, Mo. to expand addiction treatment to address the opioid crisis in the state, particularly the rise...
A local judge is using his influence to help Circleville, Ohio individuals in addiction recovery.Pickaway County Common Pleas Judge P. Randall Knece has teamed...
An addiction treatment program is helping children at Akron's Children Hospital, Ohio who struggle with substance use disorder in Summit County.Akron Children's Hospital's new...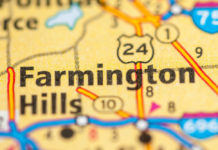 Community members and law enforcement officials from the city of Farmington Hills, in southeastern Michigan have been joining forces to increase access to drug...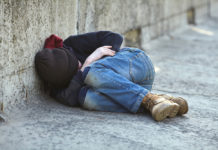 A new inpatient drug rehab in West Jordan, Utah recently opened to assist the local homeless people struggling with addiction.The drug treatment center, Valley...
Medical professionals in Moscow, Idaho, along with Boise and rural communities, are being connected through a project focused on opioid addiction treatment education.The Project...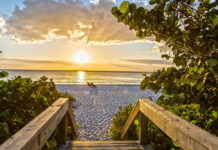 A workshop to discuss substance abuse treatment in Naples, Florida was held last week to discuss potentially building a new drug addiction treatment center...
Several addiction treatment centers and providers based in New Hampshire will be gathering in the capital of the state to raise awareness about federal...
A proposal that would have placed a moratorium on the construction of new addiction treatment centers in Bloomington, Ind. has been retracted.If the...
A recent event held in Abington, Maryland brought the Harford County community together to discuss the different ways to curb the local opioid epidemic...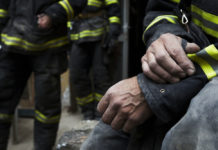 A new program in Dallas is starting soon to help firefighters who need addiction treatment as well as assistance with post-traumatic stress and mental...
Addiction recovery programs in Doylestown, Pa. have expanded in county jails to help inmates.In an effort to address the opioid crisis, the Bucks County...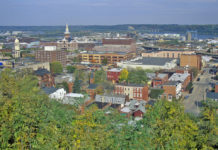 State government officials put their support behind a bill that was signed into law in Dubuque, Iowa this May; although it focused on expanding...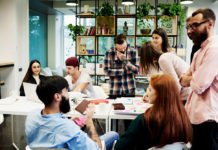 An addiction recovery program in Sussex County in New Jersey has been assisted by students at Sussex County Technical School with the goal of...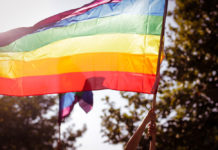 Last week, the first LGBTQ Pride parade was celebrated in Lawrenceburg, Indiana and the focus of the celebration was sober living.On June 2, around...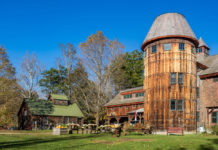 A couple from Winchester will be opening a new sober living home in Keene, New Hampshire for the residents of Cheshire County.Suzanne and David...
Leaders of the Fort Peck Reservation Assiniboine and Sioux Tribes in Poplar, Montana met with government officials in late May to discuss how to...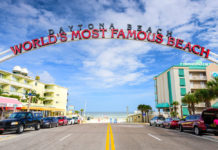 A substance abuse treatment center in Daytona Beach, Florida is going to close in July, further cementing the city's struggles in dealing with drug...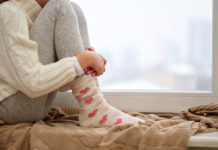 A drug rehab center located in Massena, NY has recently doubled the number of beds available in its adolescent program, which has been designed...
A new addiction treatment center is set to open later this fall in Monroe, Michigan with the help of grant money. It will specifically...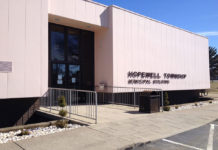 A new drug addiction treatment center is opening soon in Hopewell Township, in Beaver County, Pennsylvania.Resource for Human Department (RHD) is planning on...
The founder of a drug addiction recovery house located in Salisbury, Maryland recently announced that there are plans to expand outreach and establish another...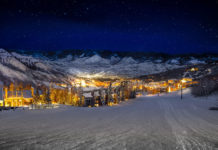 A new drug treatment program designed to help curb prescription opioid use is being initiated in Aspen, Colorado.Aspen Valley Hospital (AVH) is launching a...
An addiction treatment clinic in Kelso, Washington has been increasingly treating patients with substance use disorders.The new facility, called Kelso Treatment Solutions, opened in...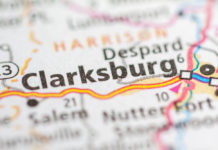 This week, the Clarksburg Baptist Church welcomed 50 people to discuss potential drug treatment options in Clarksburg, West Virginia as well as ways to...
Sioux Falls medical and government representatives recently recognized that there is a need for more addiction treatment programs in the city and throughout South...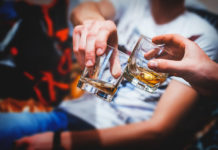 A house that welcomes men who have experienced homelessness and have been going through alcoholism treatment in Traverse City, Michigan uses a model of...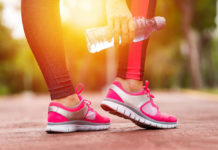 Substance abuse treatment could be aided by aerobic exercise, according to a new study conducted by researchers from the University at Buffalo Research Institute...
Government and medical officials are developing addiction treatment alternatives in Baton Rouge and other major Louisiana cities, especially for mothers and newborn babies.Since the...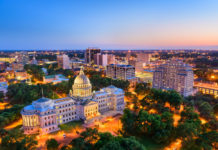 This week, a drug and alcohol rehab center based in Jackson, Mississippi moved to another location within the city to improve access to addiction...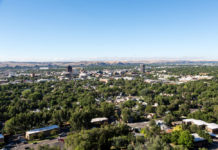 A substance abuse treatment program in Billings, Montana is experiencing difficulties with overcrowding.The program — Motivated Addiction Alternative Program (MAAP) — gives people with...
Barriers to addiction treatment in Lowell, Massachusetts may be assuaged through a recent partnership between two nonprofits. Company officials from Lowell House and the...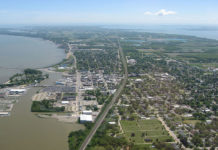 This month, a sober living home in Port Clinton, Ohio raised more than $33,000 to open a new recovery residence to help women who...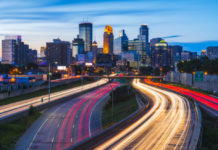 Drug abuse programs in Minneapolis may soon be affected by a request made by the governor's office to the federal government.Minnesota recently requested exemption...
An addiction recovery house is offering horticultural therapy for patients recovering from substance use disorders in Athens, Ohio. The nonprofit, Serenity Grove Women's Recovery...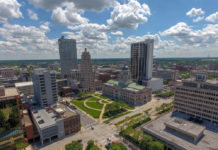 The substance abuse treatment services available in Fort Wayne, Indiana are not living up to standards, according to a report released this week.A report...
A substance abuse program in Tacoma, Washington was recently made available to individuals who are part of the local prison population.One of the Pierce...
A recent statewide report revealed that there has been a rise in drug-related overdoses in Roanoke, Va., despite attempts to increase addiction treatment in...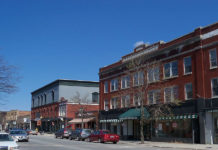 The people of Claremont, New Hampshire are working together to ensure that drug addiction recovery services are available in Sullivan County.Claremont does not...
A nonprofit substance abuse treatment center in McKinney, Texas has implemented a project to build a housing community for patients going through treatment services....
An addiction treatment program that's been recently implemented in the city of Bloomington, in central Illinois, has been helping the local inmates who have...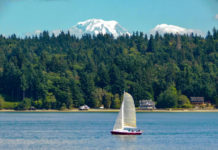 A drug and alcohol treatment center in Vashon, Washington that closed has recently reopened its doors for the residents of King County.Vashon Youth and...
A drug and alcohol rehab center located in the town of Danvers, Massachusetts recently brought in new healthcare professionals to be part of their...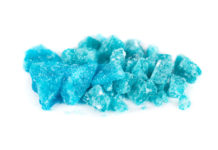 Addiction treatment programs in Le Mars, Iowa are working to attempt to stop the spread of meth in Plymouth County.Le Mars has instituted several...
A new support group program in Hartford and other Connecticut cities is assisting persons who are currently undergoing or seeking drug and alcohol treatment.The...
A drug detox center that opened this month in Largo, Florida has been causing controversy among local residents.The new center, Clean Life, is located...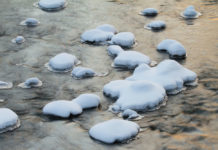 A drug addiction treatment center is opening soon in Battle Creek, Michigan to help people overcome their substance abuse disorder.Recover Together, Inc. is...
A new addiction treatment center is set to open in Edmond, Okla. in early 2019. The Integris Health Foundation will be placing the Arcadia...
A recent event held in Harkers Island, North Carolina focused on educating local community members on the types of addiction recovery services that are...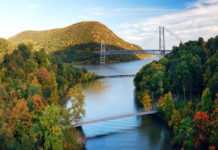 There are discussions being deliberated about a potential substance abuse treatment center in Valhalla within the town of Mount Pleasant, New York in Westchester...
The McDonough County Drug Court in Macomb, Illinois was recently accredited by the state's Supreme Court for providing addiction treatment to inmates. Receiving accreditation...
A new drug abuse program in Somerset, Pennsylvania has started to connect local residents who have substance use disorders with the addiction specialists that...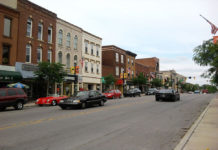 There are plans to build a new inpatient drug abuse treatment center in Valparaiso, Indiana for the residents of Porter County.The idea is being...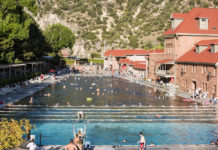 Momenta, an addiction treatment center that recently opened in Glenwood Springs, Colo., offers both outpatient and inpatient mental health and substance use disorder services.Momenta...
A new sober living home in the city of Minot, North Dakota, is offering support to local women who are recovering from substance use...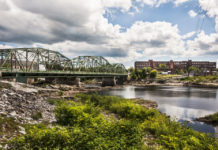 A drug treatment program in Brunswick, Maine is gaining some traction in Cumberland County thanks to a partnership organized by Mid Coast Hospital.Mid Coast...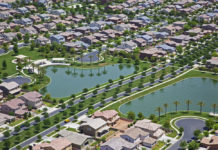 There is a new drug and alcohol treatment center that recently opened in Mesa, Arizona.The healthcare provider Footprints to Recovery has locations in three...
Drug treatment programs in Anchorage, Alaska have been working toward helping people recover from addiction to opioids and methamphetamines.One substance that has plagued Alaska...
A drug and alcohol rehab program that offers home-based addiction treatment services has expanded to serve the residents of Bedford, New Hampshire.The addiction treatment...
While a new bill introduces new methods to prevent drug abuse, Des Moines and other Iowa cities struggle to expand addiction treatment options for...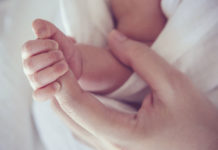 Substance abuse programs in Lexington, Kentucky are about to receive a boost thanks to a federal grant that will help them treat pregnant women...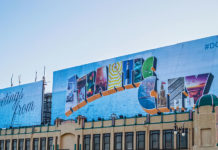 Addiction treatment advocates from Atlantic City, N.J. are pressuring state policymakers to change the laws surrounding sober living and other recovery homes in the...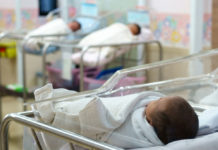 A new bill will affect addiction treatment and foster care for newborns in Louisville and in the rest of Kentucky. House Bill 1 (HB...
Drug abuse programs in Boise, Idaho are helping people with opioid use disorders with medication assisted treatment (MAT).Idaho currently has four places that that...
Start Here
See If Your Insurance Pays For Rehab.
Diet can be an important component of recovery. A healthier and more balanced diet naturally improves a person's mood and overall health.Complications from substance...