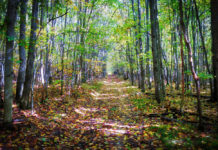 A drug rehab center that opened this week in Roscommon, Michigan will be offering free addiction treatment programs ­to people from any part of...
The Western Virginia Regional Jail in Salem, Virginia has begun instituting a drug abuse program that will help inmates suffering from substance use disorders....
Community members, government officials and medical professionals gathered last week in Madison, Miss. to discuss addiction recovery resources and prevention measures. The event, known as...
A drug addiction specialist based in Delray Beach, Florida recently created and launched Sobercoin, an innovative digital currency that uses blockchain technology to incentivize...
A substance abuse treatment center in Beaumont, Texas had its ribbon cutting ceremony and welcomed the public to an open house ceremony on June...
A building that would have housed an upcoming drug rehab center for mothers in Carlsbad, N.M. has been deemed too expensive to renovate. City...
A pioneering educational platform created by college students recently launched a project called #60DaysOfFreedom to promote social media addiction recovery through daily text messages. For...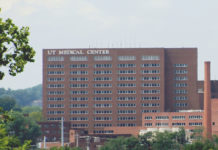 The University of Tennessee Medical Center (UTMC) has placed regulations on patients that enter their facility for drug abuse treatment services in Knox County....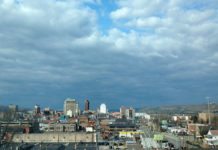 A sober living home in Huntington, West Virginia is still closed a couple of months after a civil complaint that was filed by the...
A methadone clinic opened last month in Lafayette, Ind. to assist residents in need of addiction treatment. The clinic's program is one of many...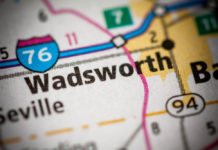 An inpatient drug treatment center that is set to open soon in Wadsworth, Ohio will be the first of its kind in Medina County....
An addiction treatment program established in Allentown, Pennsylvania has been aiming to curb the deadly impacts of opioid abuse in Lehigh County by helping...
With the assistance of grant funding, a drug and alcohol treatment center located in Palmer, Alaska is expanding its operations. The organization Set Free Alaska...
An addiction treatment program that was recently implemented by a hospital in Henderson, Nevada has been assisting pregnant women and new mothers who have...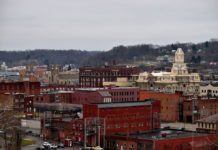 The Zanesville, Ohio community welcomed the opening of a new addiction treatment center last month. The new center, called Zanesville Treatment Services (ZTS), is run...
Two substance abuse centers in Waterloo, Iowa will now be using medication-assisted treatment (MAT) to treat opioid abuse as patient care in Black Hawk...
Two addiction treatment centers have ceased operations in Astoria, Oregon causing the local community's resources to take a big hit. Astoria Pointe, located in the...
A drug abuse program implemented by an addiction rehabilitation center in Savannah, Georgia is using medication-assisted treatment to help the community members who have...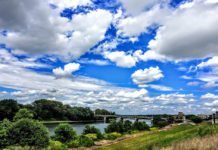 A hospital in Wilkes-Barre, Penn. has been offering county patients addiction treatment resources while also expanding other departments. The Geisinger South Wilkes-Barre Hospital opened a...
A sober living center located in Pine Bluff, Arkansas held an educational presentation this week where its residents had the chance to learn about...
An organization that oversees a line of addiction recovery centers is currently renovating its Azle, Texas location. The expansion of Adult and Teen Challenge...
A sober living home expected to open in Howell, Michigan has been generating controversy and causing members of the local community to voice several...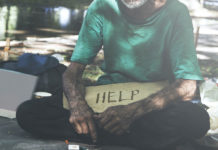 Government officials and medical providers in Sioux City, Iowa are exploring avenues to increase access to substance abuse and mental health treatment services for...
Two drug treatment programs in McConnellsburg, Pennsylvania are planning a pilot work program to help people who are recovering from  opioid use disorders find...
A 5k race organized by the Gateway Foundation in Springfield brought community members together to raise money for people going through drug addiction recovery...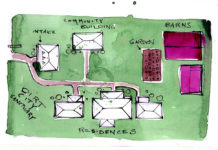 A team of advocates from Grand Rapids, Michigan is developing the community housing project Dirt City Sanctuary (DCS) to foster a support system for...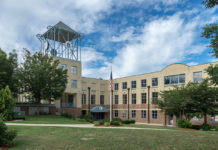 A clinical research conducted by scientists from the University Of Rhode Island College Of Pharmacy in Kingston, R.I. is showing signs that a promising...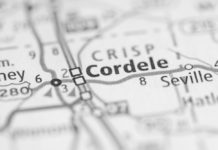 A hospital in Cordele, Georgia has started to offer drug detoxification services to help people from Crisp County who are struggling with a substance...
An addiction treatment center in Springfield, Missouri has received a grant to combat the opioid epidemic. The Jordan Valley Health Foundation, which has six...
Wyoming government officials convened in Buffalo this month to discuss methods to improve addiction treatment efforts across the state. The state Legislature's Joint Labor, Health...
A drug treatment program in a jail in Bellingham, Washington is being debated after an injunction was filed by the American Civil Liberties Union...
An addiction treatment center is opening soon as part of a program recently launched in Ludlow and Springfield to serve Western Massachusetts. News regarding the...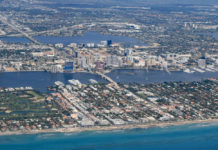 A drug rehab center located in West Palm Beach that helps women with substance use disorders across the South Florida region is expecting to...
A distinctive drug addiction recovery center located in Provo, Utah is about to celebrate its one year anniversary. The drug addiction recovery center, called Building...
Newly established opioid addiction treatment centers in Elko, Nevada have been focusing on implementing programs that prioritize an integrated approach to care. The establishment of...
In an effort to expand addiction recovery services for veterans, Spotsylvania, Va. government officials have introduced a new program. The program, named the Rappahannock Veterans...
A new substance abuse treatment center has opened in Milford, Delaware to assist the residents of Kent and Sussex Counties. Brandywine Counseling and Community Services,...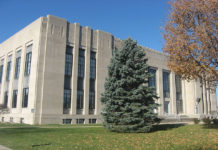 Increased awareness about drug abuse and the importance of addiction treatment have been recently supported by the local community of Shelbyville, Indiana. A vigil that...
An innovative form of methamphetamine addiction treatment is currently being tested in Houston. An experimental substance that could treat addiction, called ADAPT-2, is being assessed...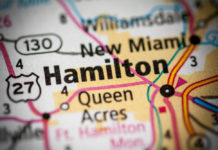 Funding for addiction treatment programs in Butler County, Ohio has recently doubled. The county's Mental Health and Addiction Recovery Services Board was authorized to...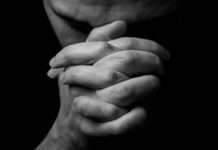 A spiritual facility based in Schwenksville, in Montgomery County, Pennsylvania provides drug addiction recovery support to local men who have had struggles with substance...
Educators and school district officials in Auburn, Alabama and other nearby cities have joined Lee County's District Attorney to assist students who may require...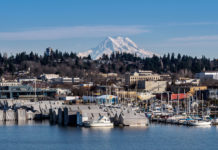 Addiction treatment in Olympia, Washington has been assisted by a local mental health agency dedicated to giving the people of Thurston County a chance...
A new mobile app developed in Washington, D.C. is giving people in addiction recovery a platform to receive anonymous peer support at all times. The...
To address the local effects of the opioid epidemic, Indiana officials recently announced the establishment of a handful of new rehab centers across the...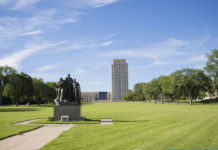 A drug and alcohol abuse treatment in Bismarck, North Dakota will expand their services to help Burleigh County residents that struggle with substance use...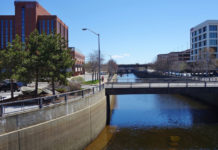 Contract changes that would have affected numerous addiction treatment facilities in Bangor and other Maine cities have been delayed. A few months ago, Maine's Department...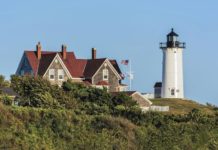 There will potentially be a new facility built for mental health and drug detoxification opening in Cape Cod, Massachusetts in the near future for...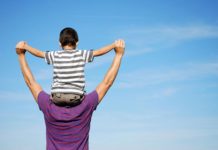 A new program in an inpatient drug rehabilitation center to help dads struggling with substance abuse will open this week in Medford, Oregon. OnTrack Rogue...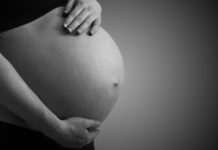 A new collaborative has formed in Kansas City, Mo. to expand addiction treatment to address the opioid crisis in the state, particularly the rise...
A local judge is using his influence to help Circleville, Ohio individuals in addiction recovery. Pickaway County Common Pleas Judge P. Randall Knece has teamed...
An addiction treatment program is helping children at Akron's Children Hospital, Ohio who struggle with substance use disorder in Summit County. Akron Children's Hospital's new...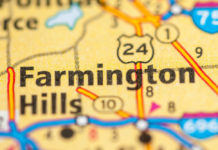 Community members and law enforcement officials from the city of Farmington Hills, in southeastern Michigan have been joining forces to increase access to drug...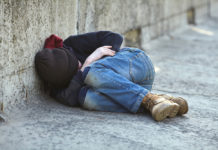 A new inpatient drug rehab in West Jordan, Utah recently opened to assist the local homeless people struggling with addiction. The drug treatment center, Valley...
Medical professionals in Moscow, Idaho, along with Boise and rural communities, are being connected through a project focused on opioid addiction treatment education. The Project...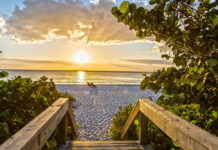 A workshop to discuss substance abuse treatment in Naples, Florida was held last week to discuss potentially building a new drug addiction treatment center...
Several addiction treatment centers and providers based in New Hampshire will be gathering in the capital of the state to raise awareness about federal...
A proposal that would have placed a moratorium on the construction of new addiction treatment centers in Bloomington, Ind. has been retracted. If the...
A recent event held in Abington, Maryland brought the Harford County community together to discuss the different ways to curb the local opioid epidemic...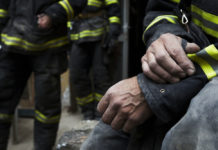 A new program in Dallas is starting soon to help firefighters who need addiction treatment as well as assistance with post-traumatic stress and mental...
Addiction recovery programs in Doylestown, Pa. have expanded in county jails to help inmates. In an effort to address the opioid crisis, the Bucks County...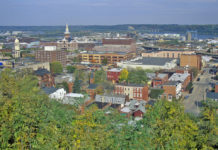 State government officials put their support behind a bill that was signed into law in Dubuque, Iowa this May; although it focused on expanding...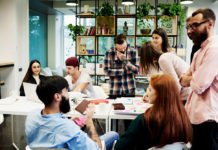 An addiction recovery program in Sussex County in New Jersey has been assisted by students at Sussex County Technical School with the goal of...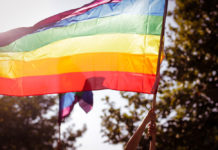 Last week, the first LGBTQ Pride parade was celebrated in Lawrenceburg, Indiana and the focus of the celebration was sober living. On June 2, around...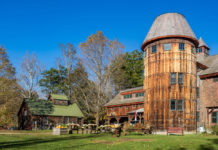 A couple from Winchester will be opening a new sober living home in Keene, New Hampshire for the residents of Cheshire County. Suzanne and David...
Leaders of the Fort Peck Reservation Assiniboine and Sioux Tribes in Poplar, Montana met with government officials in late May to discuss how to...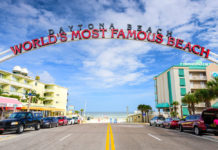 A substance abuse treatment center in Daytona Beach, Florida is going to close in July, further cementing the city's struggles in dealing with drug...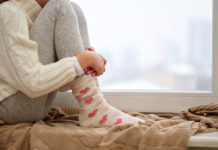 A drug rehab center located in Massena, NY has recently doubled the number of beds available in its adolescent program, which has been designed...
A new addiction treatment center is set to open later this fall in Monroe, Michigan with the help of grant money. It will specifically...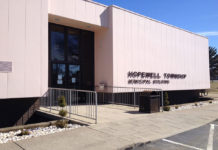 A new drug addiction treatment center is opening soon in Hopewell Township, in Beaver County, Pennsylvania. Resource for Human Department (RHD) is planning on...
The founder of a drug addiction recovery house located in Salisbury, Maryland recently announced that there are plans to expand outreach and establish another...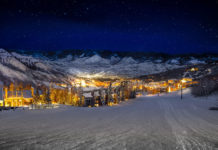 A new drug treatment program designed to help curb prescription opioid use is being initiated in Aspen, Colorado. Aspen Valley Hospital (AVH) is launching a...
An addiction treatment clinic in Kelso, Washington has been increasingly treating patients with substance use disorders. The new facility, called Kelso Treatment Solutions, opened in...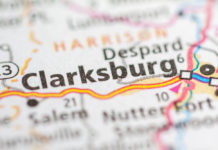 This week, the Clarksburg Baptist Church welcomed 50 people to discuss potential drug treatment options in Clarksburg, West Virginia as well as ways to...
Sioux Falls medical and government representatives recently recognized that there is a need for more addiction treatment programs in the city and throughout South...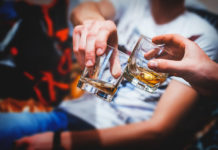 A house that welcomes men who have experienced homelessness and have been going through alcoholism treatment in Traverse City, Michigan uses a model of...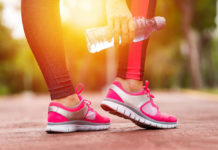 Substance abuse treatment could be aided by aerobic exercise, according to a new study conducted by researchers from the University at Buffalo Research Institute...
Government and medical officials are developing addiction treatment alternatives in Baton Rouge and other major Louisiana cities, especially for mothers and newborn babies. Since the...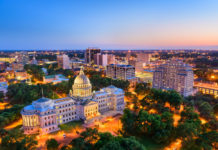 This week, a drug and alcohol rehab center based in Jackson, Mississippi moved to another location within the city to improve access to addiction...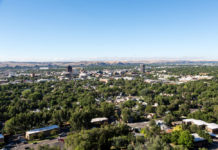 A substance abuse treatment program in Billings, Montana is experiencing difficulties with overcrowding.The program — Motivated Addiction Alternative Program (MAAP) — gives people with...
Barriers to addiction treatment in Lowell, Massachusetts may be assuaged through a recent partnership between two nonprofits. Company officials from Lowell House and the...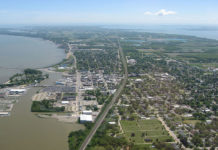 This month, a sober living home in Port Clinton, Ohio raised more than $33,000 to open a new recovery residence to help women who...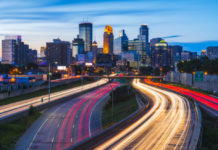 Drug abuse programs in Minneapolis may soon be affected by a request made by the governor's office to the federal government. Minnesota recently requested exemption...
An addiction recovery house is offering horticultural therapy for patients recovering from substance use disorders in Athens, Ohio. The nonprofit, Serenity Grove Women's Recovery...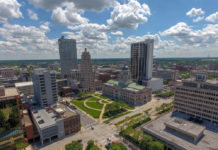 The substance abuse treatment services available in Fort Wayne, Indiana are not living up to standards, according to a report released this week. A report...
A substance abuse program in Tacoma, Washington was recently made available to individuals who are part of the local prison population. One of the Pierce...
A recent statewide report revealed that there has been a rise in drug-related overdoses in Roanoke, Va., despite attempts to increase addiction treatment in...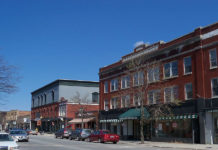 The people of Claremont, New Hampshire are working together to ensure that drug addiction recovery services are available in Sullivan County. Claremont does not...
A nonprofit substance abuse treatment center in McKinney, Texas has implemented a project to build a housing community for patients going through treatment services....
An addiction treatment program that's been recently implemented in the city of Bloomington, in central Illinois, has been helping the local inmates who have...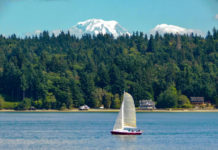 A drug and alcohol treatment center in Vashon, Washington that closed has recently reopened its doors for the residents of King County. Vashon Youth and...
A drug and alcohol rehab center located in the town of Danvers, Massachusetts recently brought in new healthcare professionals to be part of their...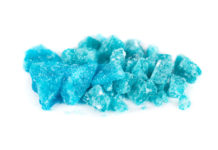 Addiction treatment programs in Le Mars, Iowa are working to attempt to stop the spread of meth in Plymouth County. Le Mars has instituted several...
A new support group program in Hartford and other Connecticut cities is assisting persons who are currently undergoing or seeking drug and alcohol treatment. The...
A drug detox center that opened this month in Largo, Florida has been causing controversy among local residents. The new center, Clean Life, is located...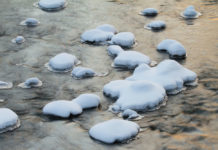 A drug addiction treatment center is opening soon in Battle Creek, Michigan to help people overcome their substance abuse disorder. Recover Together, Inc. is...
A new addiction treatment center is set to open in Edmond, Okla. in early 2019. The Integris Health Foundation will be placing the Arcadia...
A recent event held in Harkers Island, North Carolina focused on educating local community members on the types of addiction recovery services that are...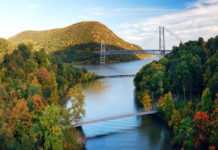 There are discussions being deliberated about a potential substance abuse treatment center in Valhalla within the town of Mount Pleasant, New York in Westchester...
The McDonough County Drug Court in Macomb, Illinois was recently accredited by the state's Supreme Court for providing addiction treatment to inmates. Receiving accreditation...
A new drug abuse program in Somerset, Pennsylvania has started to connect local residents who have substance use disorders with the addiction specialists that...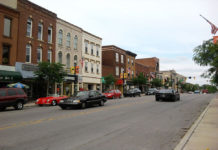 There are plans to build a new inpatient drug abuse treatment center in Valparaiso, Indiana for the residents of Porter County. The idea is being...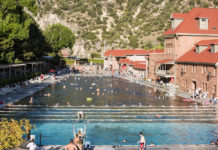 Momenta, an addiction treatment center that recently opened in Glenwood Springs, Colo., offers both outpatient and inpatient mental health and substance use disorder services. Momenta...
A new sober living home in the city of Minot, North Dakota, is offering support to local women who are recovering from substance use...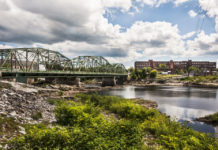 A drug treatment program in Brunswick, Maine is gaining some traction in Cumberland County thanks to a partnership organized by Mid Coast Hospital. Mid Coast...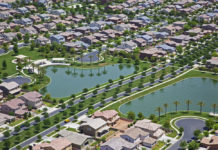 There is a new drug and alcohol treatment center that recently opened in Mesa, Arizona. The healthcare provider Footprints to Recovery has locations in three...
Drug treatment programs in Anchorage, Alaska have been working toward helping people recover from addiction to opioids and methamphetamines. One substance that has plagued Alaska...
A drug and alcohol rehab program that offers home-based addiction treatment services has expanded to serve the residents of Bedford, New Hampshire. The addiction treatment...
While a new bill introduces new methods to prevent drug abuse, Des Moines and other Iowa cities struggle to expand addiction treatment options for...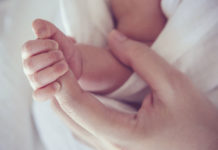 Substance abuse programs in Lexington, Kentucky are about to receive a boost thanks to a federal grant that will help them treat pregnant women...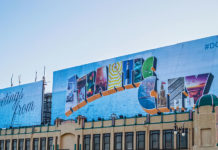 Addiction treatment advocates from Atlantic City, N.J. are pressuring state policymakers to change the laws surrounding sober living and other recovery homes in the...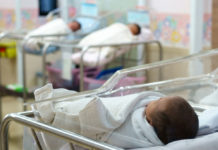 A new bill will affect addiction treatment and foster care for newborns in Louisville and in the rest of Kentucky. House Bill 1 (HB...
Drug abuse programs in Boise, Idaho are helping people with opioid use disorders with medication assisted treatment (MAT). Idaho currently has four places that that...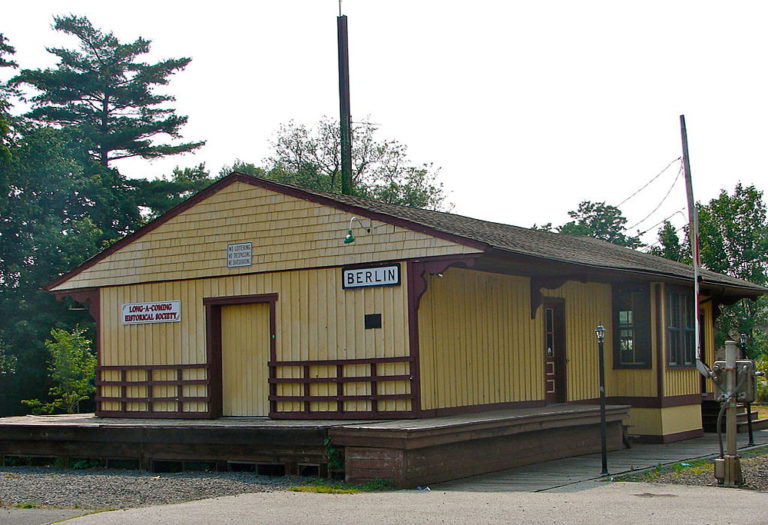 A new addiction treatment center recently opened on the site of a former Berlin, N.J. hospital. The center will feature 24-hour care for patients...
A substance abuse recovery center that opened in Norwalk, Ohio in December will soon be offering new programs to those in treatment. The director of...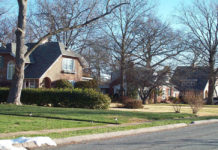 An inpatient drug detox center will be opening soon in Linthicum, Maryland that will allow people struggling with substance use disorder to obtain immediate...
An event aimed at supporting drug addiction recovery and helping people with substance use disorders brought together the community members of Peoria, in central...
County Sheriff Stacey Kincaid announced that a new addiction recovery program is in development to assist Fairfax County jail inmates. She revealed the plans...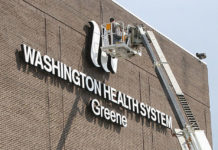 Washington Health System (WHS) Greene Hospital in Waynesburg, Pennsylvania is about to add inpatient addiction treatment services to their hospital thanks to an affiliation...
The touristic island of Martha's Vineyard in Massachusetts will be getting a new drug detox center this month.   The upcoming facility is going to be...
Attorney General Steve Marshall held a Faith Forum in Mobile, Ala. to discuss how churches can provide support for persons in addiction recovery. The event...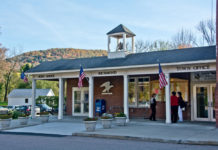 Drug treatment programs in Richmond, Vermont are about to get a boost thanks to funding from the federal government. It was announced this week that...
A new rehab center that will offer long-term addiction treatment services to individuals who have opioid use disorders will be opening in Jackson, Michigan. The...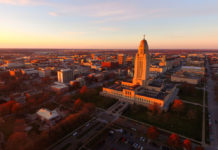 Government officials in Lincoln passed a new law outlining prevention measures to curb opioid prescription misuse in an effort to assist addiction treatment. In April,...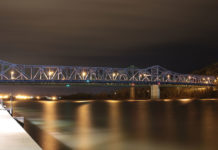 The Police Department of Ashland, Kentucky has instituted a program designed to help the local people receive access to drug and alcohol treatment services...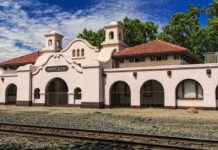 Government officials are in favor of expanding drug treatment centers that offer medication-assisted treatment (MAT) services for residents of Modesto and the rest of...
A new drug addiction recovery center that offers services exclusively to women has opened its doors this month in Chambersburg, a borough in the...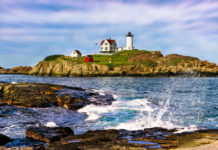 A hospital in York, Maine recently launched a drug addiction treatment center with new programs to treat people with substance use disorders. York Hospital...
The University of Oregon (UO) in Eugene is offering resources to assist students in drug addiction recovery. The University's Collegiate Recovery Center (CRC) welcomes students...
Oregon officials gathered this month in Salem to announce that the state will be allocating $600,000 to the expansion of substance abuse prevention efforts...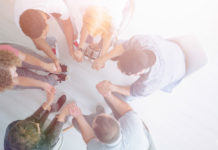 A substance abuse treatment center in Pegram, Tennessee will soon cater to teenagers in Cheatham County.   Cumberland Heights, a nonprofit substance abuse treatment organization,...
A recent study showed that SMS text messaging technology has assisted St. Louis residents in addiction recovery for opioid use disorders. Epharmix, created by Washington...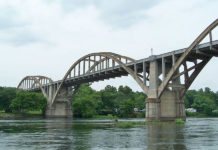 An inpatient drug and alcohol rehab center in Gassville, Arkansas is now the home of parolees who are being released from Arkansas state prison. Ozark...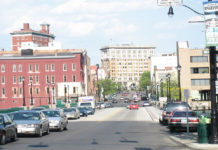 Addiction treatment services are expanding across the central region of New York State and the city of Binghamton, located in Broome County, has welcomed...
A Tacoma-based physician opened an addiction treatment center three hours south in Longview, Wash. after an influx of patients traveled to his Tacoma office...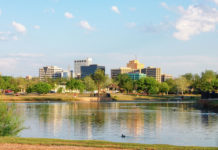 A drug and alcohol recovery center in Midland, Texas recently opened a wing devoted to adolescents. In February, the Springboard Center opened a drug...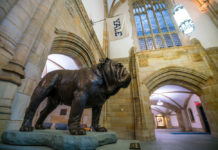 New Haven scholars and specialists are betting new studies focused on gender differences may be able to spearhead a brighter future for addiction treatment...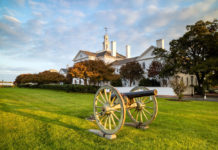 Substance abuse treatment programs in Richmond, Virginia are prospering because of an initiative set last year. Governor Ralph Northam proclaimed this week that the initiative...
Eureka, Calif. residents seeking drug addiction recovery have benefited from going through Humboldt County's drug court program. The program, which recently celebrated 20 years, offers...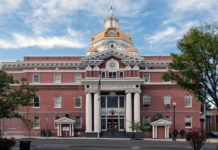 Drug addiction treatment programs in Martinsburg, West Virginia have helped lower drug overdoses in Berkeley County in the first quarter of 2018. West Virginia has...
The need for increased access to addiction treatment services and solutions to combat the effects of the opioid epidemic were the focuses of an...
U.S. Sen. Chris Murphy convened a town hall meeting in Danbury, Connecticut last month to discuss measures that would go toward expanding addiction treatment options. Murphy...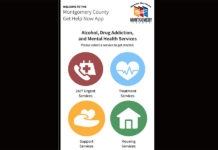 Addiction treatment in Dayton, Ohio has recently gained a new app that will help patients find the right drug treatment services in Montgomery County. Preliminary...
To increase addiction treatment in Santa Fe and other major New Mexico towns, state lawmakers are asking healthcare providers to list opioid substance abuse...
Local officials in Steubenville, Ohio recently met to discuss issues related to the drug abuse crisis in the area, focusing particularly on how the...
The official inauguration of a drug rehab center for women in Rochester, Minnesota has brought the community together and encouraged their recovery. The new alcohol...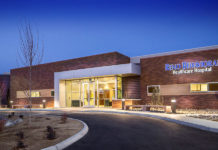 A drug detoxification center in Reno opened recently and is the first newly built hospital in Washoe County in more than three decades. Reno Behavioral...
Hawaii state officials and program directors are discussing methods to expand addiction recovery and prevention on Kauai and other islands to treat local residents....
A recently accredited rehab center located in Mantachie, Mississippi has been offering addiction treatment programs that combine intensive clinical therapy with 12-step immersion services. The...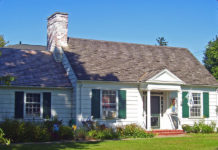 A discussion about potential drug abuse programs was held at the Claverack Free Library in Claverack, New York in Columbia County. The focus of the...
In response to the opioid crisis, the mayor of Burlington, Vermont called for an increase in addiction treatment measures to assist those in the...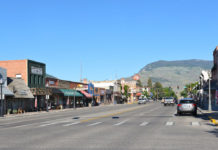 A new addiction treatment in Cody, Wyoming is changing the way that individuals with substance use disorders treat their pain. The new addiction treatment program...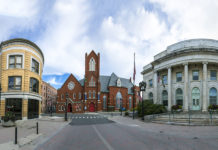 Drug rehab in Pittsfield is exploring alternatives of substance abuse treatment by using recovery coaches. Recovery coaches serve as an alternative form of drug rehab...
The site of a prospective drug rehab center has raised concerns from Pocatello, ID residents. The center would be housed in a private residence...
A pilot program created to study drug abuse and improve opioid addiction treatment in Kalamazoo, Michigan has recently launched and is currently recruiting participants. The...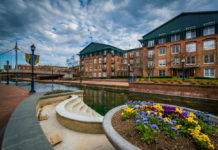 A drug abuse treatment program in Frederick is about to receive some financial assistance to help combine physical health and substance abuse services. Physical —...
Drug rehab and recovery programs in Arlington, Virginia are expanding to serve the increasing number of locals who have been affected by the opioid...
The Pueblo Rescue Mission in Pueblo, CO plans to provide a residential addiction recovery program. The program will allow patients to stay for 18...
The Round Rock Fire Department in Texas began implementing a new program to assist community members in need of addiction treatment and mental health...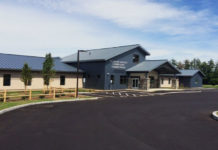 A drug treatment program in a Laconia, New Hampshire jail is searching for funding as Belknap County Commissioners attempt to save it from being...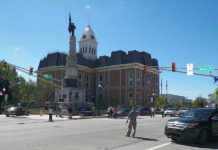 A drug detox center in Winchester will focus on helping women struggling with substance use disorders in Randolph County. The drug detox center will be...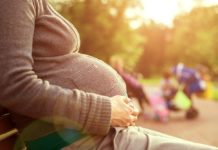 A pilot addiction treatment program in Madison, Wisconsin has been helping women who are pregnant and struggling with substance use disorders for free. The program,...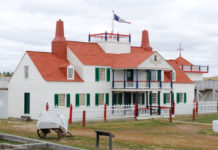 A nonprofit organization is planning to open the first inpatient drug rehab center in Williston, North Dakota after several months of discussion. Last December,...
An Alaskan Native tribe in the Juneau area has formed a committee to address rising concerns over substance abuse. The Central Council of Tlingit and...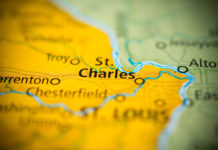 A new drug rehab center in St. Charles, Missouri, is exploring the use of therapeutic simulations as part of treatment programs for patients with...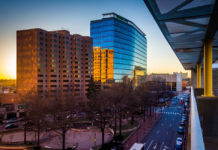 The drug rehabilitation industry in Wilmington, Delaware might soon gain funding needed for a recovery high school for youths struggling with substance abuse in...
The Nashville Police Department in North Carolina celebrated its second anniversary of assisting persons in addiction recovery through the Hope Initiative. Police Chief Thomas Bashore...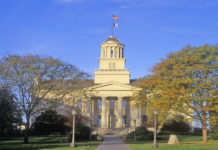 Opioid addiction treatment programs have become a hot topic in Iowa City as leaders and medical officials discussed how to expand drug treatment across...
A renowned expert on the field of addiction treatment will be discussing the opioid epidemic next month in an event in Pensacola, Florida. Dr. Marvin...
The University of Michigan in Ann Arbor has been leading an addiction recovery program to support students who battled a substance use disorder or...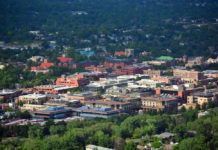 A new inpatient addiction treatment center will be opening in Boulder in the near future. This week, Boulder City commissioners unanimously agreed to a proposal...
Grand Island youth programs are assisting children of parents receiving addiction treatment for substance use disorders. The Central Nebraska Council on Alcoholism and Addictions' (CNCAA)...
One of the educational drug abuse programs implemented in Middlesex County, New Jersey, caught national attention last month. Now, local officials prepare to support...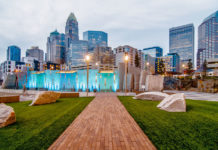 Two summits were recently held at the Charlotte Convention Center to discuss substance abuse treatment in Charlotte and the effects addiction is having on...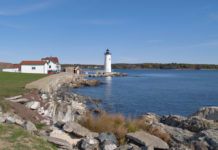 A group of addiction treatment specialists from the Seacoast Region in New Hampshire recently gathered to address the effectiveness of the programs offered by...
A group of Colorado Springs sober living homes welcomes women in need of assistance with addiction recovery. Gospel Homes for Women was founded by Marilyn...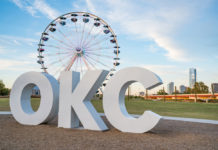 Drug treatment programs in Oklahoma City will place new guidelines on educational requirements for counselors to ensure that people who need assistance receive the...
Healthcare professionals at a rehabilitation center in Memphis, Tennessee are exploring the use of alternative methods of pain management that may be able to...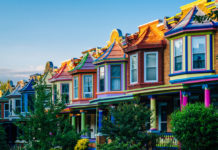 Baltimore will soon open a new center for people who need short-term drug and alcohol treatment. The center will provide basic services such as...
An online equity crowdfunding resource based in Arizona has partnered with the Scottsdale Recovery Center to expand the addiction treatment services that are available...
Community members in Duluth, Minnesota receiving addiction treatment have seen positive results with light therapy. Since light therapy can affect people with Seasonal Affective...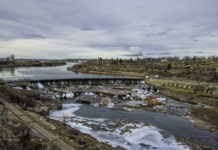 There has been several substance abuse programs established in Great Falls, Montana to help prevent drug abuse in young adults. Substance abuse has become a...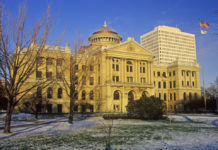 A decision over the establishment of a drug and alcohol recovery center in Toledo, Ohio divided the city council this week. The city council members...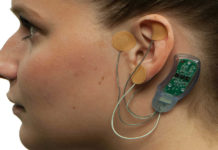 A groundbreaking technology, NSS-2 BRIDGE, is being applied as a drug detox to help citizens of Salt Lake City. NSS-2 BRIDGE is a percutaneous nerve...
As the opioid crisis rises in Portland, Maine, community organizations have partnered to assist drug rehab patients. They formed the Greater Portland Addiction Collaborative...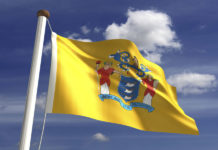 Rutherford and other towns in New Jersey's Bergen County are expecting to see an increasing number of sober living homes due to new state...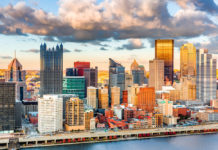 Pittsburgh area schools are stressing the importance of prevention through drug abuse programs aimed at helping youths understand the dangers of addiction. After a...
To help celebrate Passover, a Jewish synagogue in Cleveland is offering an alternative to drinking wine during the holiday as a way of assisting congregants in alcohol...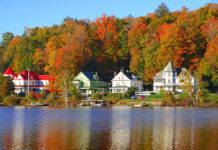 A new alcohol and drug detox facility that will be launched in New York's Saranac Lake by St. Joseph's Addiction Treatment & Recovery Centers...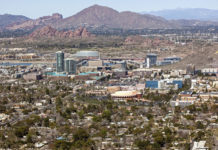 The Arizona State University (ASU) recently conducted a program focused on preventing alcohol abuse by adolescents in Tempe, Arizona. The legal drinking age in the...
This month, the Washington DC metro area became the home of one of the largest addiction treatment centers in the world. The new facility...
Birmingham, Alabama drug rehab centers are offering adjunct therapy to supplement drug detox to patients and prevent drug relapse. One of the most popular...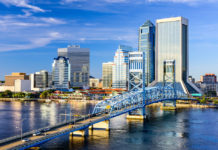 New funding will make additional drug treatment options available in Jacksonville, Florida.   The Jacksonville City Council approved over $100,000 a year for the next...
The Senate announced this week that policymakers in the state of Georgia are going to be moving toward funding and launching new addiction recovery...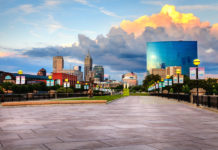 A software platform called Open Beds has been added to drug rehab programs in hospitals across Indianapolis. Open Beds was created by Dr. Nishi Rawat,...
In a bipartisan effort, Arizona Democrats and Republicans collaborated on a bill that would address the state's opioid epidemic in addition to regulating existing...
Healthcare professionals in Wichita, Kansas are expanding addiction treatment to combat rising heroin overdose rates. Heroin has become the leading cause of death among...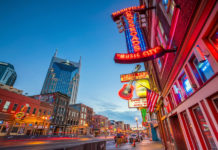 A Vanderbilt University doctoral student in Nashville, Tennessee named Noah Robinson advanced substance abuse treatment implementing his own form of virtual reality therapy. The concept...
Substance abuse and addiction treatment providers in Omaha, Nebraska have been increasingly serving children, adolescents and young adults who have opioid-related intoxications. The Children's Hospital...
Last month, Kanawha County community members attended a series of talks in Charleston, West Virginia in an effort to address concerns over teen drug...
Start Here
See If Your Insurance Pays For Rehab.
During his confirmation hearing, Dr. Scott Gottlieb, a physician and the nominee for head of the Food and Drug Administration (FDA), warned senators about...