Locate Drug Rehab by State
Enter a keyword or state for more information about a drug rehab program!
Learn about:
What to expect in drug rehab
Benefits of addiction treatment
Types of substance abuse treatment programs
Top drug rehab programs
What to expect in drug detox
Substance abuse statistics
How to maintain sobriety

When you or a loved one is facing a substance abuse problem, your options for getting help may seem overwhelming.  Drug rehabs have helped hundreds of thousands of people get the support they need to overcome substance abuse.
Drug Rehab
Drug rehab centers offer a few benefits over other treatment options, including:
Safe detox – at a drug rehab center, you can detox safely under the supervision of a medical professional. Detox can be uncomfortable or even scary, but the staff at the rehab center understand what you're experiencing and can offer you the resources you need to prevent a relapse.
Intensive treatment – drug rehab centers offer their patients a supportive, but intense treatment regimen so you can stay on track with your recovery.
Learning life skills – for some, substance abuse has taken over their lives so completely that it can be difficult to find a job, form healthy relationships, or stay on track with responsibilities. Drug rehab can teach their patients the life skills they need to be successful outside of rehab.
Staying sober – staying sober is difficult, especially for those who try to quit drugs or alcohol alone. Drug rehab programs give their patients help and resources, so they can stay sober even after they leave treatment.
Drug and Alcohol Rehab
Drug and alcohol rehab is a good treatment option for people who are struggling with substance abuse and need a safe place to detox from substances and start their recovery. If you've tried to quit drugs or alcohol in the past but were unable to stay sober, this may be a sign that you need more support to help you maintain your sobriety. Drug and alcohol rehabs offer comprehensive treatment for those who are seeking help for substance abuse.
During the rehab process, your first goal will be to detox from drugs or alcohol. When you're addicted to alcohol or certain drugs (i.e. opiates, benzodiazepines), it can be dangerous to quit suddenly. A medical professional will help you to detox slowly and safely, sometimes with the assistance of medication. Drug and alcohol rehab will provide you with a treatment option that helps you learn more about yourself and can help you learn how to function in life without needing to turn to illicit substances.
Once the drugs are cleared from your system, you can proceed with therapy and other treatments that will help you get to the root of your substance abuse issues, so you can work on creating healthier ways to cope with the stress and problems you encounter in your life. You'll seek to find answers about why you started using drugs and how you can avoid turning to drugs in the future when you experience temptation. Drug rehab centers are safe spaces staffed by professionals who understand your struggles. They want to help you reach your sobriety goals and help you live a healthier life.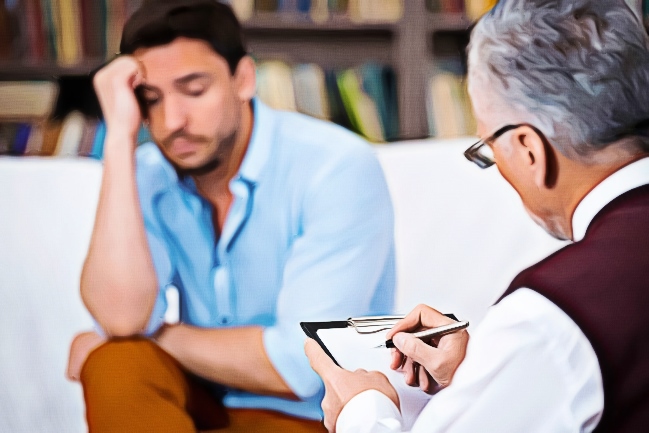 Inpatient Rehab
At inpatient drug rehab centers, those entering the program will become a resident at the rehab center and dedicate each day to overcoming their substance abuse issue. On a day-to-day basis, a resident may receive individual counseling, group therapy, and medical treatment, and may participate in other therapeutic activities like yoga, meditation, and art therapy. Inpatient rehab is one of the most intensive treatment options for substance abuse available, but it can be extremely helpful for those who want to break the cycle of substance abuse.
During inpatient drug treatment, your days will be structured around your recovery, and you'll sleep and have your meals at the treatment center. You can expect to be a resident for at least a month, though some people need to work for a few months to get to the point where they can maintain sobriety once they leave. It's always a good idea to take all the time you need to work on yourself and your mental and physical health. Dedicating this time to your health can help set you on the right path so you can stay in recovery for the long-term.
Outpatient Rehab
When you enroll in an outpatient drug rehab program, you'll be attending rehab without becoming a resident at the program. For some people, this is a program they attend daily but go home at night. For others, this is intensive individual therapy, group therapy, and support meetings. Outpatient drug and alcohol rehab is a great option for someone who still wishes to maintain a job outside of rehab or would like the privacy of attending a program that they don't have to reside at. Outpatient drug rehab is less intensive than inpatient drug rehab but can still help those struggling with substance abuse learn the skills they need to stay sober.
Outpatient drug rehab is a more affordable option than inpatient rehab, and programs typically last a few months to around a year. You can expect a commitment of around 10-15 hours a week, where you'll be able to form a network of support with therapists and other people who are recovering from substance abuse.
Rehab Near Me
If you're struggling with drug addiction or know someone with a substance abuse problem, finding the right rehab program is an essential step in a successful recovery. If you are looking for a rehab near me, our directory is filled with hundreds of listings so you can find information about the rehab program right for you. Entering rehab can be difficult or even overwhelming, so we aim to make the process easier by giving you the resources you need to find the perfect rehab program.
Finding a rehab program near your area can have a few benefits. When you agree to go to a drug rehab near me, you can still be close to your friends and loved ones so you can have their support as you recover. In addition, if you are attending outpatient rehab, you can keep your job and stay close to the places and things you love the most. If you're ready to take a step in the right direction and face your substance abuse, rehab may be right for you.