is availability. There's a proclivity toward substance abuse on the reservation," said Enid Osborne, a public health advisor at the Center for Substance Abuse Treatment who has worked sporadically with the Native American community for 25 years. "I don't think it's being brought in by the outside, but more than likely people are going out and getting it." During that time, Osborne said that she found much of the opioid addiction among Native Americans stems from the historical trauma experienced by the community. The roots of opioid addiction, she said, stem as far back to the 1500s when Europeans began to colonize the Americas.
"It has to do with history of what has happened to Indians since white people came over to their land," she said. "They took away their cultures and traditions and their rituals – it was the whole idea of wanting to 'tame the savages.' It created that whole sense of hopelessness and disenfranchisement and the elimination of self advocacy that lead to a lot of addiction problems."
The Office of National Drug Control Policy also noted that such a scarred cultural past also links tribal groups to higher substance abuse rates of alcohol, marijuana and opioids. Drug abuse is increasingly popular not only among younger Native Americans looking to experiment, but in middle-aged and elderly generations.
"One of the biggest issues is in how many children are born addicted," Osborne said.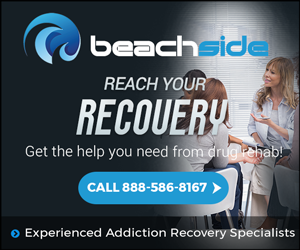 The cultural suffering that led to those higher abuse rates also led to elevated overdose rates. Native Americans saw the highest rates of drug induced deaths in 2010 out of any population in the country, weighing in at 17.1 percent.
"Most of the integral peace that is necessary for recovery is only found in the ability to address historical trauma," Osborne said.
But unfortunately the therapy that is necessary to heal those wounds is not often found in mainstream addiction recovery programs.
Specializing approaches to treatment
Life in recovery after wrestling with an opioid addiction is rarely dubbed easy for any individual, regardless of race or culture. But limited access to proper care on many reservations can even make getting treatment for an opioid addiction more difficult for Native Americans.  
"I think it's important to focus heavily on some of the difficulties surrounding their access to care, especially in more remote areas," said Danielle Tarino, a public health advisor for SAMHSA. "They need more access to the right kind of care that is culturally competent and can be incorporated into life on a reservation or in American Indian and Alaskan Native communities."
Tarino said that while little research has been done on the recovery success measures in different cultures, cultural appropriation is still an integral part of treatment.
"There are differences in culture and language that should be addressed," she said.
Tarino represents the formal opinion of SAMHSA's Office of Tribal Affairs and Policy, which states that people from tribal communities need specific interventions. This is, in part, because Native Americans seem more likely to suffer from concurring disorders of addiction and mental illness, according to the administration. It found that 8.8 percent of Native Americans suffer from multiple conditions, while the national average is only 3.3 percent.
Treatment that combines the addiction and behavioral therapy of modern recovery programs with traditional cultural healing rituals are especially recommended for tribal communities.
"We've had instances in the recovery program where individuals have gone to non-native program and haven't fared very well," Osborne said. "They did better in native programs that would be embraced by the entire community when they returned."
Osborne said recovery programs that also incorporated therapeutic practices like sweat lodges, talking circles, beading and other cultural traditions often helped move Native Americans toward healing and wellness by putting them back in touch with traditional values.
Summary
Article Name
Opioid abuse deals forceful blow to tribal communities
Description
Impact of opioid abuse on tribal communities.
Author