Diet can be an important component of recovery. A healthier and more balanced diet naturally improves a person's mood and overall health.
Complications from substance abuse can be debilitating, and the effects can be devastating. Opiates can knock the wind out of a person through diarrhea, nausea and vomiting. Alcohol takes its toll on the liver and the pancreas. Other complications include diabetes, high blood pressure, seizures and cirrhosis, which all add up to a reduced life expectancy, according to the U.S. Library of Medicine.
A dietitian's experience
Alyssa Salz, MS, RD, LD with the Illinois Valley Community Hospital, has seen the positive impact of a proper diet on people suffering from addiction who have been detoxing.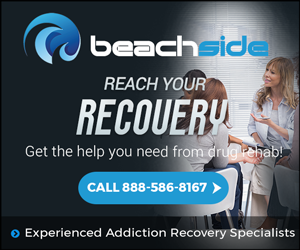 "Eating well can help balance the neurotransmitters in the body as well as managing healthy blood sugar levels," she said. "Many times during detox, people are drawn towards high sugar foods which can cause unstable blood sugar levels and not support the generation of neurotransmitters to help them feel better. When blood sugar levels are unsteady it can cause increased sugar cravings as well as anxiety which can be a risk for people to revert back to their addiction."
"For everybody, it's a little different," Salz added. "It depends on what a person is detoxing from. Detoxing is really rough on their bodies."
It takes time for bodies to get back to normal, she said. If there is too much anxiety, there is a risk of reverting back to the addiction. Many people in recovery, for example, end up craving too much sugar.
"A lot of research shows that people with addiction are at an increased risk of making unhealthy choices with their foods," Salz said. "When you are done with detoxing, it's important to have a meal schedule, especially small meals throughout the day."
Sugar is eight times more addictive than cocaine, research shows
Paula Owens, MS, is a clinical and holistic nutritionist, a functional health practitioner, and the author of "The Power of 4" and "Fat Loss Revolution." She knows the first-hand impact of alcoholism from her family's experience and has made it her life's work to help people with addiction.
"The problem is people who have an addiction end up replacing it with another," she said.
And sometimes that new addiction can be processed foods, especially… (continue reading)
Summary
Article Name
Description
The importance of nutrition in recovery
Author