Washington state's King County has been hit hard by the national opioid crisis.
The number of fatal overdoses in King County, where Seattle is located, rose from 49 in 2009 to 156 in 2014. To put it in perspective, that's going from roughly one fatal overdose a week to roughly one fatal overdose every other day.
Desperate to curb addiction and the rising rate of fatal overdoses, the county is actually considering giving heroin addicts a place to shoot up safely and legally. The goal is to combat heroin addiction and reduce accidental overdoses by providing a location for addicts to shoot heroin in a controlled environment.
King County instituted the Heroin and Prescription Opiate Addiction Task Force, which released a 99-page report proposing a number of strategies, including the implementation of two Community Health Engagement Location (or CHEL) sites. CHEL sites may provide King County's best chance at alleviating its overdose issue, but not everyone supports the proposal.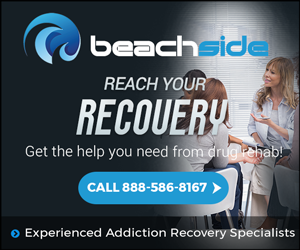 The CHELs
The CHELs proposed by the Task Force wouldn't provide the heroin itself, but would provide a supervised environment in which individuals are allowed to consume illicit drugs, reducing the risk of fatal overdoses.
Due to the illegal nature of heroin, users often shoot up in secluded locations, which means if they overdose they're less likely to be noticed and receive necessary care. Further, by equipping CHEL staff with naloxone, a drug that reverses the effects of opioid overdose, those who begin to overdose can have the appropriate medication administered before fatality occurs.
The CHEL site would also provide a place to exchange and dispose of needles, combating the spread of disease, and connect individuals with the opportunity to enter rehab, as well as provide access to social services and behavioral health care.
Similar to Existing Facilities Abroad
King County's CHEL sites would be the first of their kind in the United States, but the program is hardly unprecedented. The Canadian InSite facility, which is about 140 miles north of Seattle, is the first site in North America to allow for legal injection of illicit substances. In operation for 13 years, InSite boasts a stellar safety record, with no fatal drug overdoses having ever occurred at the facility.
In addition to Vancouver's InSite, over 80 similar facilities operate worldwide. Brad Finegood, the Assistant Division Director of the King County Behavioral Health and Recovery Division, emphasized the positive effect of these sites. "These facilities have… (continue reading)
Summary
Article Name
Can legal drug consumption sites reduce fatal overdoses?
Description
Article discussing legal drug consumption sites and their impact on fatal overdoses.
Author