3.4-fold, and fatal overdoses from heroin increased six-fold over the same period.
The Centers for Disease Control (CDC) reported that overdose rates have risen 137 percent from 2000 to 2014, including a 200 percent increase in opioid-related deaths.
Additional data from the CDC also reveal the top 10 states with the most significant overdose death rate increases from 2013 to 2014:
New Hampshire – 73.5 percent

Maine – 27.3 percent

New Mexico – 20.8 percent

Alabama – 19.7 percent

Maryland – 19.2 percent

Massachusetts – 18.8 percent

Michigan – 13.2 percent

Indiana – 9.6 percent

Illinois – 8.3 percent
States with the highest rates in fatal overdoses in 2014 are: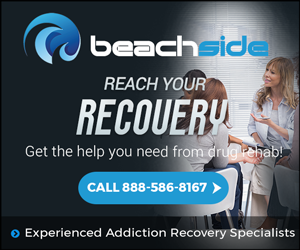 West Virginia –

35.5 deaths per 100,000

New Mexico –

27.3 deaths per 100,000

New Hampshire –

26.2 deaths per 100,000

Kentucky –

24.7 deaths per 100,000

Ohio –

24.6 deaths per 100,000
Since the findings were published two years ago, the opioid crisis in the U.S. hasn't improved. On August 15, 2016, there were 28 heroin overdoses and two deaths in Huntington, West Virginia in a span of four hours.  
And last week, prosecutors charged, Bruce Lamar Griggs, a 22-year-old man from Akron, Ohio with distributing the deadly synthetic opioids carfentanil and fentanyl in connection with the West Virginia overdoses. He was charged last August with heroin distribution in connection to the overdoses.
"The problem is enormous and growing, and all of our citizens need to wake up to these facts," DEA Acting Administrator Chuck Rosenberg said in a statement.
Summary
Article Name
New bill earmarks $1 billion to treat opioid addiction
Description
The U.S. House of Representatives approved the 21st Century Cures Act, which would provide $4.8 billion to the National Institutes of Health (NIH) for the treatment of deadly diseases, of which $1 billion would be earmarked for new funding for opioid addiction treatment and prevention programs.
Author