key factors to achieving sustainability: advocates, of program champions, funding that is made available, systemic change, and effective management of provider challenges.
"These findings suggest that, with some modifications, SBIRT can be sustained after an initial period of external funding has ended," researchers wrote.
The study also suggested that external factors including political climate, and the priority given to substance abuse treatment could affect the implementation of SBIRT programs across the country.
SBIRT programs are indicative of a larger trend — one in which clinical research aided by new technologies and concepts have made the risks associated with alcohol abuse and drug abuse an important part of the agenda of mainstream practitioners.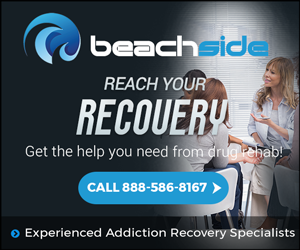 "For many [students and workers], it's sort of a new and novel approach to dealing with patients in  primary care and to begin asking about alcohol and other drugs, " said Reed Forman, team leader for the Screening, Brief Intervention, and Referral to Treatment program at the Center for Substance Abuse Treatment within SAMHSA. "The impact should be more hopeful, of course, by intervening early with patients with medical issues."
Summary
Article Name
New study validates Screening, Brief Intervention, and Referral to Treatment programs
Description
A new study from the Society for the Study of Addiction validated the value of the U.S. Substance Abuse and Mental Health Services Administration's (SAMHSA) Screening, Brief Intervention, and Referral to Treatment (SBIRT) programs in treating substance use disorders. Researchers from the University of Connecticut School of Medicine and the University of North Carolina at Greensboro evaluated two SAMHSA cohorts that screened more than 1 million patients.
Author