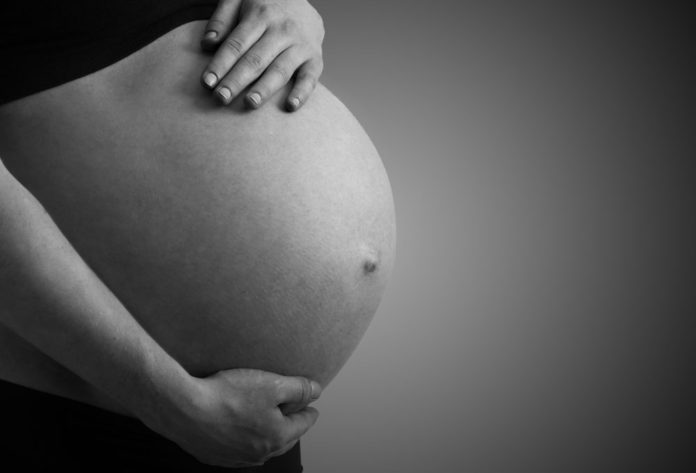 A new collaborative has formed in Kansas City, Mo. to expand addiction treatment to address the opioid crisis in the state, particularly the rise in neonatal abstinence syndrome (NAS) among infants.
The KC Perinatal Recovery Collaborative was formed in response to the drastic increase of NAS cases in recent years. The collaborative is an effort through the partnership of multiple community organizations, including the Mid-America Addiction Technology Transfer Center, based out of the University of Missouri Kansas City.
The collaborative held a kick-off event in early June that featured a panel discussion on approaches to address the issue in the bistate area of Missouri, Kansas, Iowa and Nebraska. The event was attended by more than 120 community members and medical professionals.
According to a report by the Missouri Department of Health and Senior Services, there were 2116 newborns who exhibited NAS symptoms in 2016. The number represents a 358 percent increase in statewide NAS cases since 2011.
Advertisement
In addition, representatives from Missouri Hospital Association state that the problem may be more expansive, given vast underreporting in certain areas of the state.
A compassionate response is needed to address drug addiction during motherhood because it affects the entire family unit, stated Sarah Knopf-Amelung who serves as the collaborative coordinator. She added that the collaborative looks forward to serving families dealing with the effects of substance use disorders.
During the event, many medical experts chimed in on possible approaches to assist mothers and infants. Some individuals mentioned that there is a lack of available treatment resources in the Kansas City area, especially for those without Medicaid.
Addiction treatment services that offer medication-assisted treatment are limited in the area. According the Treatment Locator by the Substance Abuse and Mental Health Services Administration (SAMHSA), there are only 21 physicians in a five-mile radius of Kansas City who are licensed to prescribe buprenorphine to patients. In addition, there is currently only one clinic that offers methadone treatment.
Kimberly Davis is the SAMHSA regional administrator for the bi-state area. She stated that she believes recent opioid trends, including an uptick in fentanyl use, could be a contributing factor to the rise in NAS cases. She added that the methods used to recognize NAS syndromes have recently been updated and that can account for the rise in diagnosing NAS in newborns.
In order to help care for mothers requiring addiction treatment, local experts agreed that stigmatizing their substance use disorders will only exacerbate the problem.
Dr. Jodi Jackson, a neonatologist at Shawnee Mission Medical Center and Children's Mercy Hospital in Kansas City, stated that a healthy alternative would be to support mothers and that universalizing drug screenings should become universalized for women. She added that exploring the socioeconomic circumstances that lead people to drug use could help medical professionals understand how to better help their patients.
We need to offer more sober living situations, stated Kim Davis, the executive director of the Amethyst Place women recovery home. She explained that housing and limited job opportunities are a couple of factors that potentially lead to relapse among women who are not receiving proper care or support.
Other medical officials raised concerns over the lack of postnatal care, stating that many women lose access to Medicaid benefits once their children are born.
Earlier this year, Missouri government officials passed House Bill 2280. The new law will expand Medicaid coverage of substance abuse treatment and mental health services up to a year for new mothers.
Summary
Article Name
Kansas City Addiction Treatment for Mothers Supported by New Collaborative
Description
A new collaborative has formed in Kansas City, Mo. to address addiction treatment in the state, particularly concerning the rise in neonatal abstinence syndrome among infants.
Author