suffered from an opioid use disorder, which represents 0.9 percent of the U.S. civilian noninstitutionalized population 12 or older in the past year, according to SAMHSA.
The civilian noninstitutional population refers to people in the United States 12 years of age and older residing in the 50 States and the District of Columbia who are not inmates of institutions such as penal, mental facilities, homes for the aged, and who are not on active duty in the Armed Forces.
Of the 2,375,000, only 491,000 received treatment at a specialty facility for an illicit drug problem in the past year.
In addition to being an effective treatment for opioid addiction, "Buprenorphine has also helped change the mindset of many community treatment providers in this country, who for the most part have been unwilling to consider the use of medications to treat drug addiction," NIDA's website states.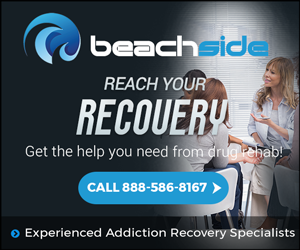 It's most efficient when used after initial signs of narcotic withdrawal or at least four hours after the addict's last fix.
"One of the benefits of its is [that] it has this maximal dose effect ceiling, which is that above a certain dose, it makes no difference when the dosage goes off," said Ahadpour. "It really helps to significantly decrease the risk of respiratory depression (hypoventilation) for most patients."
Buprenorphine is placed under the tongue for 5-10 minutes until it is completely dissolved. It's administered in a doctor's office and is exclusively used for the first two days after an addict has quit all other narcotics. The patient is then switched to a combination of buprenorphine and naloxone for maintenance treatment, which works equally the same while preventing improper use (injections) of the drug.
The biggest benefit to Probuphine is that patients can worry less about managing daily doses since the implant would administer the medication on its own.
"[Probuphine] gives [clinics] another option for the patients," Ahadpour said.  "[SAMHSA] views addiction as a chronic illness, so the implant is great." However, she added that the implant is only part of the equation.
"It gives you another option for the patients, however, keep in in mind that even though the patient gets the implant and they don't need to come back for six months, it's important that they still keep seeing their clinician regularly and have that behavioral therapy, counseling, and attend mutual support. So it's not just the medication, it should be the whole part of the treatment."
Summary
Article Name
FDA approves first buprenorphine implant for opioid use disorder
Description
FDA approves Probuphine, the first buprenorphine implant to treat opioid addiction
Author